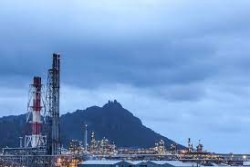 26 Jul 21 - The government is asleep at the wheel and should be pushing for the Marsden Point Refinery to be repurposed to produce bio-crude, the executive officer of the Bioenergy Association, Brian Cox, says.

22 Jul 21 - Last week we published an article outlining the concerns of a coalition of zero waste and regenerative farming groups about the potential for biogas development to lock in unsustainable farming practices. Today the Bioenergy Association's executive officer Brian Cox responds.

15 Jul 21 - Proposals in a recent biogas report, part-funded by the Energy Efficiency and Conservation Authority (EECA), risks locking in agricultural practices that harm the country's soils and waters and contribute to climate change, a coalition of zero waste and regenerative horticulture groups say.

7 Jul 21 - A joint study by engineering consultancy Beca, Firstgas and Fonterra claims renewable gas could replace close to 20% of New Zealand's total gas usage by 2050.

10 Jun 21 - An avalanche of press releases in response to yesterday's release of the Climate Change Commission's final advice to the government sees interest groups dividing along familiar lines.

9 Jun 21 - Inaia tonu nei – the time is now: a low emissions future for Aotearoa – the Climate Commission's final advice to the Government, released to the public today, says a revision of the New Zealand's baseline emissions has made the task ahead "slightly more difficult."

4 Jun 21 - Ten years ago, scientists an airlines were saying an aviation biofuels industry was a viable proposition.
---
27 May 21 - Paying farmers to reduce their stocks, electrifying the main trunk line, and subsidies to zero-carbon housing, are some of the ideas suggested by experts for how the Government should spend the...
26 May 21 - Transforming the economy now rather than protecting key wealth generating sectors from the full effect of international carbon prices will see the economy grow more in the long run, updated economic...
21 May 21 - In 1985, then prime minister, David Lange, memorably quipped that he could smell the uranium on the pro-nuclear televangelist Jerry Falwell's breath during an Oxford Union debate.
21 May 21 - Ten years ago, Solid Energy subsidiary Biodiesel New Zealand announced it was setting up a bulk distribution facility in Nelson.
7 May 21 - Ten years ago, the Australian Government committed $5 million towards a research centre for biofuels.
19 Apr 21 - The government missed an opportunity to transition to a more sustainable future with the opening of the trans-Tasman bubble today, according to two academics.
13 Apr 21 - Ten years ago, Gull was launching a new bio-diesel.
7 Apr 21 - MEDIA RELEASE - Renewable LPG can supply New Zealand's LPG needs and achieve the emissions reductions proposed by the Climate Commission without the need to ban new connections, a new study shows.
24 Mar 21 - Government must encourage the benefits that come from climate change action, including health improvements, quieter streets, cleaner water and increased biodiversity through more native forests, He...
19 Mar 21 - Ten years ago, a community-owned biodiesel outlet in Queenstown was marking a milestone – 100,000 litres of biofuel sold to 20 companies.
16 Mar 21 - New Zealand is failing to get transport emissions under control, as latest data shows. Energy expert and IPCC lead author Emeritus Professor Ralph Sims says there is lots we can do, including pushing...
12 Feb 21 - The United States − per head of population perhaps the world's most prodigal emitter of greenhouse gases − can reverse that and have a carbon-free future within three decades, at a cost...
---