By Jeremy Rose
Long-time micro-car advocate Toa Greening is calling on the incoming government to change road regulations to allow microcars - increasingly popular in Asia and Europe - on New Zealand roads.
In an "open letter" to the incoming government, published on LinkedIn, Greening says a simple change in regulations would result in a significant reduction in the country's transport emissions.
The self-described micro-car evangelist has been promoting micro-cars for more than a decade.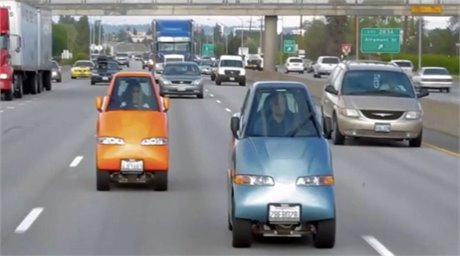 In 2014 he imported a US-made Tango 600 and toured it around the country, making it on to Campbell Live.
The very narrow, very fast micro-EV made headlines around the world when actor George Clooney bought one in 2005.
Micro-cars have proliferated since then with the Wuling Hongguang micro-cars one of China's most popular cars, the Citroen Ami a surprise hit in Europe, and Japan's Sakura the country's best-selling EV.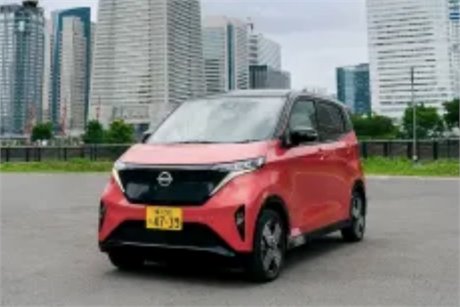 Sakura Japan's bestselling EV
The Citroen Ami is classed as a quadricycle - a category of vehicle currently not allowed on our roads - and has a top speed of just 45km/h. The Tango 600, by comparison, has a top speed of 240 km/h.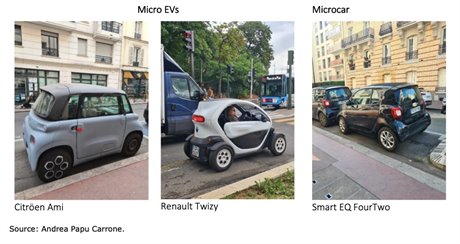 A Waka Kotahi spokesperson said the Wuling - which has a top speed of 100 km/h, a range of 120km and sells for under $10,000 - would probably also be classed as quadricycle.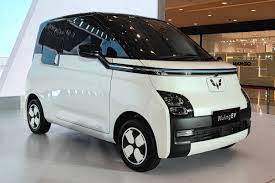 Wuling mini-EV - one of China's bestselling cars
Greening says allowing micro-EVs on our roads is a no-brainer. "When you consider New Zealand faces mulitbillion dollar ETS costs, I would think a new microcar EV category be a logical low cost decision."
And it's an idea backed up by a recent report from The International Transport Forum - an intergovernmental organisation with 66 member countries including New Zealand.
Shifting the Focus: Smaller Electric Vehicles for Sustainable Cities argues its a mistake for governments to promote the replacement of "like-for-like" internal combustion engine vehicles with EVs. And it says doing so would slash electricity use by 15%.
"EV uptake policies seem to focus on like-for-like replacement of private cars while ignoring other vehicle types that support net-zero by design strategies," the report says.
"In 2020, around 20 second-generation Nationally-Determined Contributions (NDCs) had specific electrification measures for electric passenger cars, while less than ten had actions for two- and three-wheelers."
The report also says it is a mistake to include plug-in hybrid vehicles in government subsidy schemes - like the last government's clean car discount.
"This is because of the environmental challenges raised by these vehicles. The real-world use of PHEVs leads to two to four times higher GHG emissions than values from PHEV testing for approval processes under the New European Drive Cycle."
A number of European countries have targets for phasing out sales of PHEV by as early as 2025.
The report says cities wanting to achieve net-zero emission will only be able to do so by moving away from larger passenger vehicles.
'Private passenger cars are one of the highest emitting modes – the GHG emission per passenger-kilometre of a private electric car are considerably higher than those of a relatively well-loaded electric bus and than forms of electric micromobility.
'Private cars, electric or not, also take up more than 80% of the street space used by transport activities in cities These vehicles are also one of the main road safety hazards," the report says.
"EV uptake policies seem to focus on like-for-like replacement of private cars while ignoring other vehicle types that support net-zero by design strategies. Like-for-like replacement focuses on replacing existing ICE vehicles with electric equivalents without considering mode shift or smaller vehicle sizes."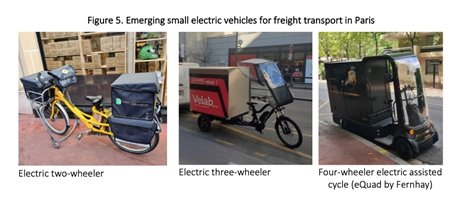 The report estimates that around 35% of existing private vehicle users could eventually replace their current vehicles with a "car-like" light alternative, mostly in urban and suburban areas.