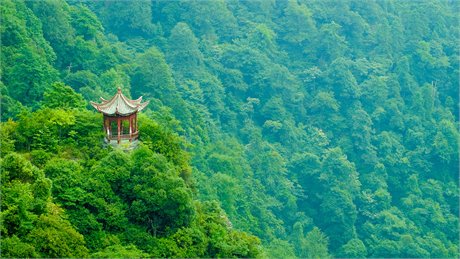 Media release - A bilateral meeting between New Zealand and China will pave the way for further cooperation in forestry, climate change and trade, Forestry Minister Peeni Henare said.
Peeni Henare and Mr Guan Zhi'ou, Administrator of China's National Forestry and Grassland Administration, met in Beijing to discuss and commit to a range of forestry cooperation activities.
"Both China and New Zealand share a long-term commitment to further strengthening our forestry relationship to boost outcomes for our respective sectors," Peeni Henare said.
"During this meeting, we discussed a range of matters important to both sides. This included further cooperation through technical exchanges, for example on the role of forests in achieving improved environmental outcomes and the transition to a low-carbon bioeconomy.
"We also discussed deepening our bilateral trade, including in value-added products.
"China's National Forestry and Grassland Administration is looking to host its regular dialogue with Ministry for Primary Industries officials in China in the coming year, which will provide an additional forum for further strengthening government-to-government collaboration."
An example of past collaboration was the 2nd China New Zealand Forestry Dialogue held in November 2021, which included exchanges on sustainable forest management, international forestry trade, and efforts to combat illegal logging.
Peeni Henare said Aotearoa's forestry exports form a large part of our bilateral trade with China, with exports expected to top $6.5 billion in the year to 30 June 2023.
"In Aotearoa, a successful forestry sector drives regional revitalisation, supports Māori to realise the potential of their land, and delivers benefits to our people, economy, and environment," Peeni Henare said.
"Responding to climate change is also a vital priority for both Aotearoa and China, and forestry plays an important role in response to shared climate challenges."
Peeni Henare and Mr Guan Zhi'ou also renewed a forestry cooperation arrangement as a commitment to further strengthening forestry relationships between New Zealand and China.
Peeni Henare said the renewed arrangement, first signed in Wellington in 2019, reinforces the strong ties and supports relationships between New Zealand's and China's forestry and wood processing sectors.
"The renewed forestry cooperation arrangement provides a framework to continue collaboration and dialogue between our countries on forests and the forestry sector," Peeni Henare said.
"It includes new provisions which recognise the important role that forests and wood products have in helping both countries in carbon storage, reducing emissions and adjusting to climate change, and opportunities for both government and industry cooperation.
"Further cooperation will strengthen China's and New Zealand's trade relationships and knowledge sharing and is a testament to our strong relationship and the depth of goodwill between our countries.
"Through the constructive and positive bilateral engagements today, we have together made significant progress in our trade relationship, which clearly shows our relationship is in good heart." Peeni Henare said.