DB's Waitamata's brewery – owned by the multinational Heineken – was given half a million bucks by the government to do something similar earlier this year.
Mills – an American immigrant – says it didn't occur to him to see whether there were any government subsidies, it just seemed the right thing to do. "It wasn't cheap but I'm glad I did."
It's turned out to have been a good economic decision, saving the brewery about $17 a day in heating bills. "And that will be reducing our carbon footprint too – you could work it out if you really wanted to."
But working it out would come at a cost. And Mills is dubious about the value to the planet of paying someone to audit the company's carbon emissions.
"Getting certified feels like – depending how you're achieving your carbon neutrality – akin to a Papal Indulgence," he says in reference to the days when the Catholic Church would wipe away your sins in exchange for a donation.
"You're doing your sinning anyway but if you chuck enough money at it, you can make it quote unquote go away."
"I'd rather have less impact upfront and have an interesting story to tell around it somebody bothers to ask, such as you've done, but just get on with things."
We'll get to that interesting story shortly but first, what are his ecological sins? Well, the main one is the gas boiler for heating the brew kettle.
"We have natural gas that's heating up our sugary wort. I like the way our firebox from our kettle works vs using an electric element but in the fullness of time that's something that Kereru will have to consider switching to especially if the government wants to take away natural gas connections."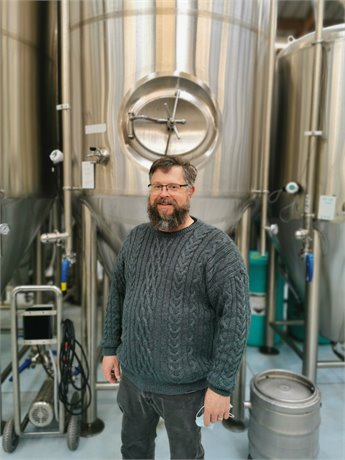 But Kereru, like many large breweries but not many craft ones, does make use what's known as co-generation.
His refrigeration unit is one example, and using the spent process water from cooling down a brew as it comes out of the tank to heat the next batch is another.
All the lights in the building are now LEDs, packaging is re-used multiple times, spent grain is used as animal feed, and cardboard liners are being used as weed mats by a nearby vegetable grower.
The business's walk-in chillers are repurposed film vaults, and Mills says he'd like to switch to an electric van if he can make the economics stack up.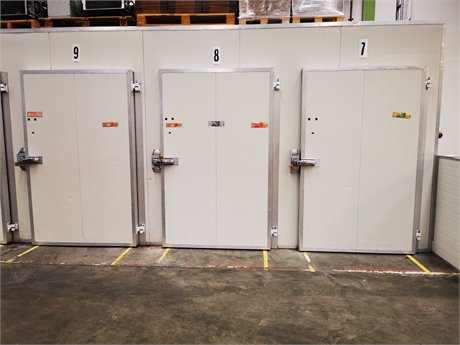 "I'd love to be carbon positive. I'd love to carbon neutral. The reality is that's not going to be easy for me to measure and I'm not sure it's worth us paying an independent agency to come and measure us and tell us you're doing a good job and pat us on the head and license us a symbol we can put on our packaging."
Donating rather than offsetting
Mills says giving money to Forest and Bird seems a better option than buying offsets.
The charity receives 10 cents a litre from the sales of the Brewery's Big Pigeon Pilsner and $2 from each sale of an adult version of the advent calendar Kereru markets to beer lovers each festive season.
New Zealand Initiative senior economist Eric Crampton argues that companies like Kereru are already offsetting their emissions through the emissions trading scheme.
"Carbon offset schemes are not really needed for emissions that are covered by the ETS cap. A company's emissions, in sectors covered by the ETS cap, are carbon-neutral relative to the ETS cap."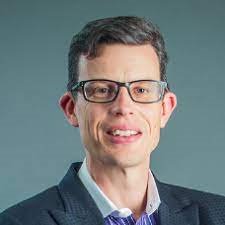 It's a point Crampton makes over and over again in the media and as an active Twitterer.
"The cap on net emissions sets national net emissions in the covered sector. If a company ceased all operations to avoid emitting greenhouse gasses, someone else would buy up the credits instead, or a different company would fail to plant trees to generate credits. Net national emissions would be unaffected.
"If some part of a company's emissions are not covered by the ETS, then offsets for those emissions, arranged properly, can make those emissions net-zero as well. Fermentation produces carbon dioxide, but at levels small enough that larger brewers just make sure that it winds up in the bottle.
"It would not make a lot of sense to have every small brewer try to do CO2 accounting and participate in the ETS – the amounts involved would not make it worth the administrative hassle. But a private offsetting scheme could ensure those emissions were net zero, for companies wanting to do that.
"Emissions involved in international travel and transport are not covered by the ETS, so a company might wish to offset emissions from the international transport of materials and goods," Crampton says.
"Buying products from companies that run carbon offsetting schemes for emissions that are already covered by the ETS cap goes above and beyond the normal call of duty. The ETS had already made those emissions neutral relative to the ETS cap. Direct offsetting through legitimate offsetting schemes can then make net emissions lower than would have been the case if the product had never been produced.
"At least to a first approximation. If there were a lot of these private offsetting schemes, and if they wound up substantially affecting net national emissions, then government might feel less pressure to reduce the ETS cap. And you might wonder whether it would make more sense to buy and shred ETS credits rather than run bespoke carbon offsetting schemes."
"In any case, buying products whose emissions are covered by the ETS cap means you've already done your environmental duty. Buying ones that wind up reducing net national emissions through an offsetting scheme could be important for some consumers, but they should also weigh up whether that is really the best way of reducing national net emissions. Buying and shredding ETS credits might be even better. Or planting a few trees in the back yard and not collecting carbon credits for them," suggests Crampton.
Here for the long haul
Having got a taste for fermentation as a seven-year-old brewing up root beer in New England, Mills says he's in the business for the long haul.
Kereru currently produces about 280,00 litres a year – "tiny compared to the big breweries which makes make multiple millions of litres per year."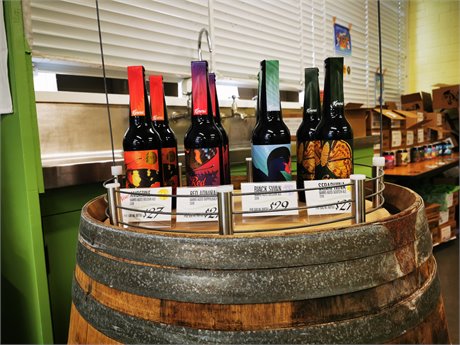 Mills, a trained illustrator, says he came to New Zealand with his partner for the film industry but stayed for the food.
He says the multinational breweries may be declaring themselves carbon neutral and taking the government's coin to green up their businesses but they're not necessarily any greener than the small operators like Kereru.
DB's heat pump
Heineken – the owners of DB – has committed globally to reaching 100% renewable energy by 2030. And DB has pledged to do the same here.
As reported in an earlier article in the Beer Diaries, Heineken's Gos Brewery in Austria achieved carbon neutrality as long ago as 2016.
So, at best the government's $500,000 contribution – about 12% of the cost – towards the new industrial high-temperature hot water heat pump will have only brought forward the purchases by a few years.
"The new high-tech equipment will be in place by the end of 2023 and will use electricity to produce hot water, allowing the brewer to decrease reliance on natural gas and reduce emissions equivalent to taking about 2,643 return flights between Queenstown and Auckland each year," DB said when announcing the grant.
"Collaboration is vital as New Zealand moves towards a lower carbon future. We are thrilled to have successfully applied for funding from the government's GIDI Fund as we take an important step in decarbonising our Waitematā site and continue moving towards operating fully carbon neutral breweries by 2030,'' Matt Wilson, managing director at DB Breweries, said.
As a character in a DB ad almost said: "She's a hard road finding the perfectly environmentally friendly beer, boy."
So the next time you're sipping on your preferred brew ponder whether Lion's offsetting, DB's 100% renewable energy by 2030, or Kereru's commitment to doing what it can and donating to Forest and Birds approach is best for you.
(First published 14 July, 2022.)
Earlier entries in the Beer Diaries:
Decarbonising grog's own country
Offsetting beer's environmental hangover