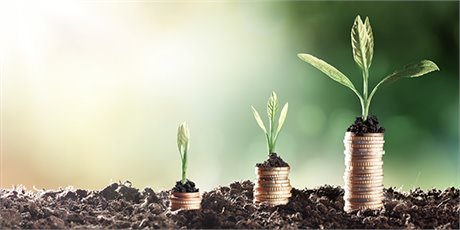 PARTNER CONTENT | EECA is inviting applicants with large decarbonisation projects to apply now for contestable funding available for energy users looking to reduce the carbon emissions from their industrial processes.
The contestable funding is one part of an expanded programme to help deliver on the emissions reductions required in the Government's Emissions Reduction Plan. Government Investment in Decarbonising Industry (GIDI) funding, totalling $650 million, will be invested over four years.
The programme expands the number and type of projects that can receive financial support to decarbonise. In future, it will include SMEs, New Zealand's biggest energy users, and where required targeted 'out of the gate' infrastructure.
"Co-funding is available now through GIDI to help businesses who use process heat and have large energy efficiency and fuel-switching projects do this sooner," said Nicki Sutherland, EECA GM of Investment and Engagement.
"The funding is one of the key ways government is helping business meet our national carbon reduction targets – with process heat being one of the biggest opportunities."
"The investment will help get these big industrial decarbonisation projects across the line."
Process heat makes up around a third of New Zealand's overall energy use, and 60% of process heat is fossil-fuelled, mainly by gas and coal. Collectively decarbonising process heat will make a significant contribution to New Zealand's 2050 net-zero carbon target.
There's also opportunity for businesses in acting now, says Sutherland.
"Switching to renewable energy will help businesses stay ahead of the curve in a world where consumers are increasingly seeking this out. Energy efficiency is equally critical for staying innovative and cost-competitive."
Applications are due for the GIDI Process Heat Contestable Fund by Thursday, 4 August 2022.
Eligibility criteria include
A focus on decarbonising industrial process heat
Total project costs must be at least $300,000
Applications for funding must be for the incremental capitalised project costs, not operating costs
Government co-funding for any project will be limited to a maximum 50% of eligible project costs
Projects must be fully commissioned and operational by 31 December 2025
Projects must demonstrate a significant contribution to the decarbonisation of New Zealand's economy
Learn more about GIDI funding and apply here.
Future expanded GIDI scope
Funding will remain for industrial process heat as previously available but will also be available to help replace inefficient industrial equipment and fossil fuel use in commercial space and water heating.
There will be new mechanisms for providing funding to businesses to capture a wider range of applications.
Outside of this first RFP funding round, all new initiatives are undergoing programme design by EECA and will be available to the market in due course.
Explore alternative opportunities
If your business is not eligible for the latest GIDI RFP, EECA encourages you to check back for opportunities relating to the expanded GIDI Fund and explore the alternative EECA co-funding and support available. Learn more about the breadth of EECA co-funding and support here