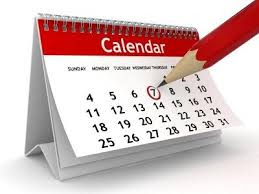 A list of talks, events, conferences and consultations relating to climate change in the coming weeks.
Sustainable Business Network's New Carbon Emissions Calculator for Business Launch Wednesday 29 June, 12.00pm to 12.45 PM - online event.
Environment Committee and Primary Production Committee - Report of the Parliamentary Commissioner for the Environment, Te Kaitiaki Taiao a Te Whare Paaremata, Knowing what's out there: Regulating the environmental fate of chemicals, Thursday 30 June, 8.00am to 8.40am - live stream available.
Environment Committee 2022/23 Estimates for Vote Conservation, Thursday 30 June 9.20am to 10.20am - live stream available.
Creating a leading sustainable circular net-zero emissions sector (Virtual workshop for Advanced Manufacturing ITP Public Consultation Process), Zoom webinar, Tuesday 5 July, 9:30am.
New Zealand's Shrinking Passenger Railway Network: Slow Decline or Hope for the Future? with Dr André Brett, Wednesday 6 July, 12pm to 1pm, at Auckland Central City Library and online via Zoom.
Growing the grass roots: climate action in the community webinar, Wednesday 6 July, 7.30pm via Zoom.
Submissions on the Advanced Manufacturing Draft Industry Transformation Plan, closes on Wednesday 13 July.
Reserve Bank Consultation on the five-year review of the Remit that guides monetary policy decisions- including climate change considerations - closes Friday 15 July.
Submissions on the National Policy Statement for Indigenous Biodiversity exposure draft close on Thursday 21 July.
Festival for the Future leadership and innovation summit run by Inspiring Stories, July 29 to 31, TSB Arena Wellington and virtual.
Third ETS auction of the year, Wednesday 7 September.
Climate Change and Business Conference, organised by the Environmental Defence Society, Sustainable Business Council and Climate Leaders Coalition. September 19 and 20, Aotea Centre, Auckland.
Auckland Climate Festival 2022, 1 - 31 October.
Let us know if you have an event you'd like listed: news@carbonnews.co.nz