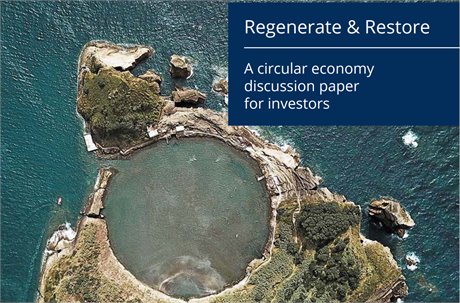 Media Release - The Investor Group on Climate Change today released a new discussion paper on The Circular Economy – the systemic approach that has risen to prominence as a key method to address climate change.
The paper will be launched at next week's IGCC Climate Finance Summit in Sydney, before more than 300 institutional investors, corporate leaders, and policy-makers.
Regenerate and Restore: A Circular Economy Discussion Paper for Investors includes a briefing on circular economy fundamentals, indications of the investment opportunity, and the link between circular economy approaches and climate mitigation, resilience and adaptation.
It recommends that investors adopt the 'four P's' approach, which is also used in climate-aligned investing: Plan, Pledge, Progress and Publish.
It also recommends investors prepare to build circular economy capability in four stages:
Governance - build an understanding of circular economics across internal teams and key decision-makers
Integration - consider adding new circular economy analysis within company and portfolio risk and emissions assessments
Allocation - monitor existing exposures to companies delivering circular economy solutions and consider new mandates targeting emerging circular economy solutions, especially in private markets
Engagement - consider integrating circular economy questions in existing engagement activities, particularly where companies have exposure to diversified mining, steel, cement, food and beverage, aviation and construction. Also, consider engagement with policymakers and regulators.
IGCC collaborated with authors Jillian Reid, a Partner in Mercer's Sustainable Investment team, and Ashleigh Morris, the CEO of circular economy strategic advisory, Coreo.