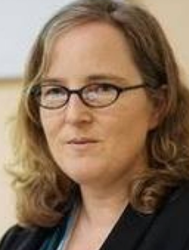 3 Feb 20 - New Zealand should be buying offshore carbon credits every year instead of going on a buying spree when its carbon bill falls due, says an expert on international carbon policy and markets.

19 Nov 19 - Pig farmers say their industry is responsible for only a fraction of the country's greenhouse gas emissions and should be treated differently from other agricultural businesses.
14 Nov 19 - New Zealand's zero-carbon legislation becomes law today.

8 Nov 19 - The zero carbon act is law; bring on reform of the Emissions Trading Scheme.

5 Nov 19 - The Government intends sticking with the recommendations of the select committee when the zero-carbon bill comes back before Parliament this afternoon.

23 Oct 19 - Climate minister James Shaw will let the climate commission control carbon prices if he's serious about cutting emissions, says the man who preceded him as co-leader of the Green Party.

22 Oct 19 - Farmers will find out on Thursday whether they will be brought into the Emissions Trading Scheme.
---
22 Oct 19 - A report by the Environment Select Committee has made the zero-carbon bill even stronger, says climate minister James Shaw.
21 Oct 19 - The Environment Select Committee has taken a bob each way on methane targets – recommending the Government's target stay in place but that the Climate Change Commission should be able to change it.
13 Sep 19 - New Zealand agriculture can be carbon-neutral but it is slipping behind developments in Ireland, former Speaker, UK ambassador and agricultural scientist Sir Lockwood Smith says.
12 Sep 19 - ANYTHING in the zero-carbon bill that MPs can't agree on should be referred to the new climate commission, Parliamentary Commissioner for the Environment Simon Upton has told MPs.
12 Sep 19 - Extra demand for electricity as the country's economy decarbonises needs to be co-ordinated if the system is to cope, MPs have heard.
6 Sep 19 - A new way of accounting for methane proposed by New Zealand researchers ignores the damage this country has already done to the climate and locks in its "right to emit", Parliament has been told.
5 Sep 19 - A lawyer is calling for mandatory disclosure by councils of climate-change risks, saying authorities have been sitting on information about Thames for years.
2 Sep 19 - A young woman who has dedicated her life so far to the zero-carbon bill says she has so little faith in the country's leaders to act on climate change that she is afraid to have children.