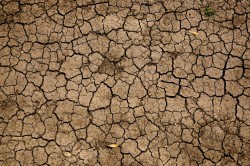 23 Nov 23 - In a country of 43 million people, nearly one Iraqi in five lives in an area suffering from water shortages.

15 Nov 23 - The trees in this corner of India vanished decades ago, leaving heat waves and drought. What happened when they returned proves the healing power of reforestation.

27 Oct 23 - Cyclone Hamoon, the latest of the numerous and deadly weather events affecting the country and creating climate refugees, has killed at least 2 and left at least 10 injured.

25 Oct 23 - Climate anxiety among the flood-affected communities across the South Asian nation has failed to make headlines.
20 Oct 23 - Asia is emerging as the key catalyst for growth in carbon trading, though the region's markets currently cover only a fraction of emissions that account for half the world's total.
12 Oct 23 - Japan's Tokyo Stock Exchange started trading carbon credits on Wednesday, as the world's fifth-largest carbon dioxide emitter put in place a key element of its strategy to tackle climate change.

11 Oct 23 - During a half-century of independence, Singapore has fought to expand its territory, inch by hard-won inch.
---
10 Oct 23 - Climate change is bringing about more devastation, forcing more Afghans to flee. Deportations from neighbouring countries will not stop them.
6 Oct 23 - More than 100 people are missing in India's northeast after heavy rain caused a glacial lake to burst, leading to flash floods which ripped through the Himalayan state of Sikkim.
2 Oct 23 - Five environmentalists have been jailed in the last two years, while the government works on a clean energy partnership with rich nations.
26 Sep 23 - Until recently, the upscale homes of the Redhill Peninsula seemed like an oasis for rich Hong Kongers aspiring to a tranquil lifestyle in an otherwise notoriously cramped metropolis of 7.5 million.
15 Sep 23 - An Indonesian court has upheld a government decision to curb the expansion of a multibillion-dollar oil palm plantation project in the country's easternmost region of Papua.
12 Sep 23 - India has announced the launch of a global biofuel alliance at a G20 summit in New Delhi to boost the use of cleaner fuels.
7 Sep 23 - India stepped up the use of coal to generate electricity in a bid to stop outages caused by lower hydroelectricity output, and as renewables struggle to keep pace with record power demand.
6 Sep 23 - Pakistan is one of the most vulnerable countries to climate change in the world. It is currently in the midst of a crippling energy and economic crisis that has brought it to the brink of bankruptcy.
6 Sep 23 - Last November, G20 leaders in Bali hailed what they said was a transformational climate change finance deal to help wean Indonesia off coal.
1 Sep 23 - In a landscape of interconnected and mutually compounding risks, climate change has emerged as a key risk factor for Sri Lanka, specifically for vulnerable sectors and groups.
29 Aug 23 - Bangladeshi farmers are adapting to deal with worsening salinity and climate change, yet fears are growing for their livestock.
22 Aug 23 - Countries in Southeast Asia and Asia-Pacific must increase their alt-protein production by 2030 to help mitigate the climate crisis, as animal protein and its associated emissions must peak by the...
---