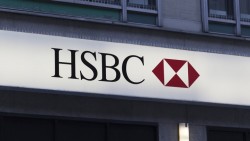 23 Feb 22 - HSBC has published new targets for reducing financed emissions from its clients in the energy sector, claiming they are "net-zero-aligned". But campaign groups argue that they defer important decisions on coal and could lead to the bank financing oil and gas expansion.
21 Feb 22 - Banks and investors have channeled massive sums of money to support the coal industry in recent years, according to new research, propping up the world's dirtiest fossil fuel at a time when humanity is facing a climate emergency.

21 Sep 21 - Climate-focused investment funds are undermining the fight against global warming by routinely engaging in greenwashing, academic research has claimed.

31 Aug 21 - Ten years ago, public health specialist Dr Rhys Jones warned the government was likely to face Treaty of Waitangi claims over its lack of action on climate change - the "defining public health issue of the century".

19 Aug 21 - The Swiss government on Wednesday joined a small number of rich countries that have set a timeline for major companies to disclose the risks they face from climate change.

29 Mar 21 - He has criticised Greta Thunberg for "alarmism" and wind power as "economic insanity".

16 Mar 21 - Renewable energy generator Mercury is offering up to $250 million in Green Bonds for the second year running.
---
16 Mar 21 - This week's Green Climate Fund board meeting is set for a showdown over whether to partner with a coal-backing Japanese bank.
15 Mar 21 - HSBC says it plans to ramp up its climate change policies and stop financing coal projects by 2040, as long as shareholders back the move.
15 Mar 21 - Mark Carney earned a fortune at Goldman Sachs, but now the banker wants the financial sector to reassess its values and tackle the climate emergency
15 Mar 21 - As John Kerry promises to "make good" on a $2 billion pledge to the Green Climate Fund, the UN's flagship fund faces critically low confidence in its senior management
11 Mar 21 - The world's governments are failing to "build back better" from the covid-19 economic slump, the UN Environment Programme warns in a new report.
4 Mar 21 - The Reserve Bank is reviewing the carbon footprint of its sovereign investments.
3 Mar 21 - The New Zealand Superannuation Fund has bounced back from a covid-crisis slump – and without investing a cent in fossil fuels.
2 Mar 21 - The BNZ has signalled today that businesses taking their environmental footprint seriously can expect to pay a lower interest rate on their loans.