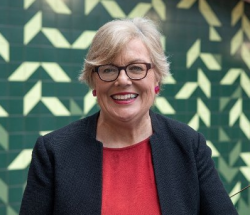 Today 10:30am - New Zealand was one of only a few developed countries that didn't sign a renewables pledge at the international climate summit in Dubai over the weekend. The country is now under "significant pressure" to show it has coherent climate policy consistent with its international obligations, an expert says.

Today 10:30am - OPINION: The oil and gas industry wants you to believe it can capture its emissions and keep drilling as usual. That's no way to avert climate chaos.

Today 10:30am - Brazil's President Lula made important contributions to COP28 in demanding that the 1.5°C temperature increase limit be respected, in recognising the risk of Amazon forest collapse, and in promising to end Brazil's Amazon deforestation by 2030.

Monday - New Zealand has once again won itself the dubious honour of a Fossil of the Day Award at COP 28 in Dubai, the third time in as may years.

Monday - Over $12 billion pledged for Green Climate Fund; 118 countries commit to tripling renewable and double energy efficiency by 2030.

Monday - Israel's assault on Gaza resumes the day after the summit reaches an agreement over a long-sought rehabilitation fund.

Monday - UAE's Sultan Al Jaber says phase-out of coal, oil and gas would take world 'back into caves'.
---
Friday - COP28 climate summit head Sultan Ahmed al-Jaber notched a win on the first official day of talks in Dubai, with the adoption of an agreement to set up a "loss and damage" fund to help developing...
Friday - As carbon credits face intense scrutiny, negotiators will wrangle over how to ensure the integrity of a new global carbon market.
Thursday - Polluting livestock companies and lobby groups will target pavilions in a coordinated campaign at the UN climate summit, documents show.
Thursday - The world's most important climate meeting, which starts today, is being hosted in Dubai by the United Arab Emirates (UAE) - one of the world's top ten oil producers.
29 Nov 23 - Climate scientists say fossil fuel use needs to fall rapidly – but oil-rich kingdom is working to drive up demand.
29 Nov 23 - US President Biden is not expected to attend the opening of COP 28 this week but will send top US officials to the UN climate summit in Dubai, the White House confirmed.
29 Nov 23 - As a year of record-breaking temperatures and climate change-fuelled disasters draws to a close, nations are once again preparing to gather for another round of UN climate talks.
28 Nov 23 - The United Arab Emirates planned to use its role as the host of UN climate talks as an opportunity to strike oil and gas deals, the BBC has learned.
23 Nov 23 - COP28 president Sultan Al Jaber has urged governments to agree on global goals to triple renewables capacity and double the rate of energy efficiency improvements by 2030.
22 Nov 23 - Curbing methane is the fastest and cheapest way to keep average temperature rise under 1.5 degrees Celsius, a US state department official said.
22 Nov 23 - Lobbyists for big emitters in the Global North must not be allowed to push false solutions on COP28.
21 Nov 23 - COP28 is just a few weeks away, and if we are to have any hope of limiting global warming to 1.5 degrees and a positive outcome at the conference, we must see the oil and gas sector start to move the...
---