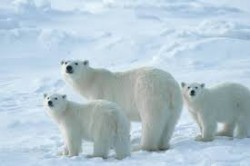 Friday - The Arctic Ocean has been warming since the onset of the 20th century, decades earlier than instrument observations would suggest, according to new research.

Friday - Climate change is changing how human beings live on the earth as floods, wildfires and extreme weather change the land and destroy property.
Friday - Itís time to talk about technologies seen as clean that may be causing our planet significant harm
Thursday - The Energy Charter Treaty is not widely known, yet itís feared the influence of this international agreement could be enough by itself to derail hopes of capping global heating to 1.5 degrees Celsius.

Thursday - Nations are poised to begin building an international carbon market, after finally adopting the relevant rules at the UN climate conference in Glasgow earlier this month.

Thursday - New research led by the University of Leeds has found that using carbon tax revenue to fund free green electricity and public transportation could significantly reduce householdsí greenhouse gas emissions. Providing green services for free can help decrease home energy emissions by 13.4 percent and motor fuel emissions by 23.8 percent.

Thursday - When relationships end it might be because the spark has disappeared, or maybe you just can't make time for one another.
---
Wednesday - From laying down the law on fossil fuel subsidies to promoting low-carbon supply chains, there is no shortage of ways in which the World Trade Organisation could be at the forefront of the global...
Wednesday - After decades of sowing doubt about climate change and its causes, the fossil fuel industry is now shifting to a new strategy: presenting itself as the source of solutions. This repositioning...
Tuesday - A new report by the United Nations Economic Commission for Europe (UNECE) that examined the lifecycle carbon produced by all technologies suggests that nuclear power generates less carbon dioxide...
Tuesday - UN projections of how much current climate policies and national pledges to cut carbon pollution will slow global warming are more uncertain than widely assumed.
22 Nov 21 - A Cop26 breakthrough means emissions trading schemes can work together worldwide with less fear of being gamed.
22 Nov 21 - The rise of cryptocurrencies could disproportionately impact those most vulnerable to the climate crisis, a new paper has found.
22 Nov 21 - On top of weather limiting the supply of beans, many suppliers are dealing with issues of logistics fueled by a shortage of shipping vessels and containers.
19 Nov 21 - A new study charts the evolution of right-wing arguments.
19 Nov 21 - Even a very modest carbon price would offer most farmers and ranchers more revenue than they make raising animals for slaughter, according to the scientist who founded Impossible Foods.
19 Nov 21 - Toyota is betting big on hydrogen and is collaborating with Kawasaki, Subaru, Mazda and Yamaha on the production, transportation and use of hydrogen.
19 Nov 21 - Tax expert professor Richard Murphy argues that without a comprehensive accounting standard for climate change private equity will have a field day exploiting dirty assets for short term gain.
18 Nov 21 - We are engineers and scientists. We happen to be women, but first and foremost we are citizens of this planet who believe that immediate action is imperative to address the climate emergency.
---