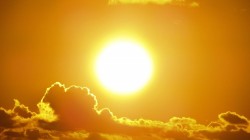 19 Dec 18 - Decisions made from now to 2020 will determine to what extent Earth remains habitable.

18 Dec 18 - New Zealand is to strengthen its carbon market ties with Europe.

18 Dec 18 - The COP24 talks just ended in Poland have shown that global warming treaties can survive the era of the anti-climate strongman.

18 Dec 18 - Civil society groups have pledged growing international protests to drive rapid action on global warming after the UN climate summit in Poland.

17 Dec 18 - Climate minister James Shaw is optimistic that rules governing carbon markets will be settled next year.

17 Dec 18 - Fractious UN climate change talks in Poland ended with a deal on putting the Paris agreement into practice – but much else left unresolved
14 Dec 18 - Climate minister James Shaw is confident a Paris Agreement rule book and agreement about limiting warming to 1.5deg will come out of bogged-down talks in Poland.
---
14 Dec 18 - China has signalled it is open to following "uniform" global climate change rules, shifting from its usual push for a clear division of responsibilities for rich and poor countries.
13 Dec 18 - UN Secretary-General António Guterres has made a dramatic intervention to revive flagging climate talks in Poland by flying back to the conference and preparing a personal call to Chinese President...
13 Dec 18 - Competing visions of climate justice have alienated Saudi Arabia from other developing countries at UN climate talks in Poland.
12 Dec 18 - If all governments achieve their largely insufficient climate targets, the world will see 3deg of warming by 2100, twice the 1.5deg limit they agreed in Paris three years ago, says the Climate Action...
12 Dec 18 - Indigenous peoples clinched a deal in Poland that will give them a voice in global climate change negotiations, but only after conceding to a push to put national sovereignty above their rights.
11 Dec 18 - Australia has been accused of tacitly supporting oil allies' rejection of the UN's latest science report at the climate summit in Katowice.
11 Dec 18 - Forget Donald Trump's rejection of the Paris Agreement. The US is still very much in and zealously setting the tone of international climate change negotiations.
10 Dec 18 - The largest-ever group of institutional investors has called on governments around the world to urgently increase their efforts to meet the Paris climate change agreement goals.
10 Dec 18 - Four big oil and gas producers blocked UN climate talks from welcoming the most influential climate science report in years, as a meeting in Poland descended into acrimony.
7 Dec 18 - Beating climate change would save at least a million lives a year, the World Health Organisation has told the UN climate summit in Poland, making it a moral imperative.
7 Dec 18 - International leaders are in Katowice debating the world's warming climate - but seldom mentioned is Indonesia, one of the largest emitters of greenhouse gases.
6 Dec 18 - Global carbon emissions will jump to a record high in 2018, says a report released at the Katowice climate summit, dashing hopes a plateau of recent years would be maintained.
---