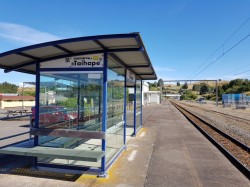 4 Feb 21 - We need more than electric cars to save us - it's time to think about a whole new transport system, says applied mathematician Professor Robert McLachlan.

15 Sep 20 - While covid-19 wreaks havoc on economies, industries and businesses around the world, some challenges are equally as urgent and potentially as devastating.

21 Aug 20 - Paul Goodeve, chief executive of gas network operator First Gas, puts the case for hydrogen over pumped hydro, and says the likely closure of the Tiwai Point aluminium smelter is a golden opportunity.

9 Jul 20 - By ERIK MEIJAARD | Born in the Netherlands and brought up in Germany, it wasn't until I was 21 that I met my first coconut.

26 Mar 20 - By JIM SALINGER | This has been a strange period and I have been reflecting on the uptake of scientific facts and advice with the covid-19 pandemic.

4 Feb 20 - By LIZZIE CHAMBERS | Since the Government's proposed ETS settings were announced just prior to Christmas, we have watched NZU prices jump up significantly.

3 Feb 20 - By THOMAS KENEALLY | Last Australian autumn, and all through winter, a group of retired fire chiefs wanted to meet with prime minister Scott Morrison, and warn him that Australia had passed, as if through a gate, to a new level of combustibility, and that the fire peril for the coming summer would be unprecedented in length and ferocity.
---
6 Nov 19 - BY JOE STANLEY | As a cattle farmer I come under constant criticism, but UK livestock production is among the most sustainable in the world.
7 Oct 19 - By CHIKA UNIGWE | Young people in the global south have been tackling the climate crisis for years. They should be celebrated, too.
18 Sep 19 - By TIM FLANNERY | In this age of rapidly melting glaciers, terrifying megafires and ever more puissant hurricanes, of acidifying and rising oceans, it is hard to believe that any further prod to...
9 Sep 19 - New Zealand climate scientist Professor Jim Salinger and United States meteorologist Professor Jose D Fuentes explain why they've told the Government to be much harder on methane emissions than it is...
20 Aug 19 - By GILLIAN ANDERSON | A new ocean treaty hangs in the balance. Our leaders must act boldly, and grasp the opportunity to protect these wild spaces.
9 Aug 19 - By GEORGE MONBIOT | The fossil-fuel lobby is threatened by public concern over the climate crisis. So it's buying influence to get the results it wants.
5 Aug 19 - By ISABELLA KAMINSKY | We need to make driving to the school gates as unacceptable as handing a baby a lit cigarette.
2 Jul 19 - By SARAH GARD | Pasture management, alongside livestock solutions, shouldn't be overlooked as a tool for mitigating climate change.
1 Jul 19 - By NICKY HAWKINS | The climate story must balance talk of urgency with hopeful and creative ideas if we are to inspire positive change.
11 Jun 19 - By DERMOT O'GORMAN | Over the past five years Australia's standing in the Pacific has declined dramatically because of an unwillingness to take strong action on climate change.
30 May 19 - By BRIAN EASTON | Can we consume limited resources forever? Is economic growth just a Ponzi scheme in which we borrow from the future? Is economic growth as we know it coming to an end?
21 May 19 - By GAIA VINCE | A four-degree-warmer world is the stuff of nightmares and yet that's where we're heading in just decades.
---