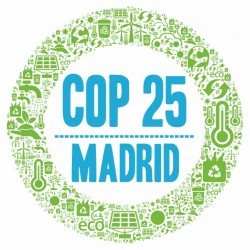 17 Dec 19 - Climate minister James Shaw says a handful of countries are preventing the settling of rules governing global carbon markets.

13 Dec 19 - Allowing countries to carry Kyoto credits forward could effectively kill the Paris Agreement, negotiators are being told.

12 Dec 19 - Any breakthrough in talks over rules governing international carbon trading is likely to come at the last minute, says climate minister James Shaw.

12 Dec 19 - The US government is pushing to ensure it can never be held accountable for the damage caused by climate change in vulnerable countries.

10 Dec 19 - New Zealand might not increase its 2030 emissions reduction target next year.

9 Dec 19 - Chile has walked back a plan to announce an enhanced climate target during the Cop25 climate talks it is leading.

6 Dec 19 - Pope Francis has called on COP 25 leaders meeting in Madrid to show political will to safeguard healthy planet.
---
3 Dec 19 - New Zealandís plan to use carbon credits to meet part of its emissions reduction target means the country has a big stake in international climate negotiations now under way in Madrid.
3 Dec 19 - The US will take action on greenhouse gases and engage with other countries on the climate emergency despite Donald Trump, a Congress delegation has told the UN climate conference in Madrid.
3 Dec 19 - It has proven the hardest part of the Paris Agreement to create rules for, with warnings a weak decision could undermine the accord. Now it will dominate UN talks in Madrid.
2 Dec 19 - The Chilean and Spanish governments hope to use UN climate talks, which begin in Madrid today, to assemble an alliance of countries that will pledge to curtail carbon emissions and pile pressure on...
29 Nov 19 - In almost exactly a yearís time, nearly 200 countries will have the chance to go back to the drawing board and make revisions to their Paris Agreement commitments.
4 Nov 19 - Madrid will host the Cop25 UN climate talks, stepping in after Chile withdrew amid social unrest.
31 Oct 19 - Chile, wracked by civil unrest for a fortnight, has withdrawn from hosting the 2019 UN climate talks.
8 Mar 19 - The next UN climate summit, COP 25, will take place in December in Santiago, Chile, officials have announced.