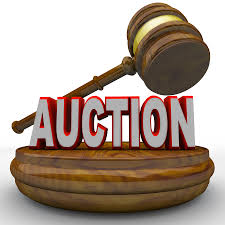 11 Feb 21 - Carbon market participants have 10 days to have a say on plans to include a confidential price reserve in the country's new auctioning regime.

10 Feb 21 - The National Party says it will support sending a law to stop gaming of the carbon markets to a select committee, but wants to know how the Government got itself in such a pickle.

2 Nov 20 - Climate minister James Shaw is seeking new advice from officials on including a technical reserve price in the new carbon-auctioning regime.

28 Oct 20 - The Government's decision to auction large amounts of carbon credits without a technical reserve price in place poses a new downside risk to prices, warns the founder of one of New Zealand's carbon-trading platforms.

27 Oct 20 - The Government can and should pass legislation allowing it to set reserve prices when it auctions carbon credits, National says.

23 Oct 20 - Green Party co-leader James Shaw is still in the running to retain his role as the country's climate minister – but that might mean clearing up a bit of a mess of his own making.

7 Oct 20 - New Zealand's first auction of carbon credits will take place on March 17, but there is no word yet on who will be running it.
---
24 Aug 20 - Fifteen days into the first covid-19 lockdown, officials told the Government the new $20 price floor in the Emissions Trading Scheme was critical to protecting taxpayers from what the pandemic could...
24 Jun 20 - The Government's determination to overhaul the Emissions Trading Scheme despite the covid-19 pandemic has won praise from the Climate Change Commission.
8 Jun 20 - Forest owners are adopting a wait-and-see approach to selling units as carbon prices head into record territory.
4 Jun 20 - Carbon prices jumped another $2 yesterday as the market continued to react to Tuesday's announcements about the Emissions Trading Scheme.
3 Jun 20 - Carbon prices jumped a dollar yesterday on the back of confirmation the fixed-price option will move to $35 this year.
2 Jun 20 - The effective price cap on carbon prices in New Zealand will go to $35 this year.
2 Jun 20 - New Zealand could cut its greenhouse gas emissions immediately by using more biofuels in trucks, officials say.