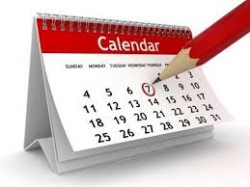 14 Oct 19 - The Environment Select Committee has just a week left to finalise its report to Parliament on the zero-carbon bill.

6 Jun 18 - In Wellington today and got a bit of time? Pop down to Te Papa and hear the latest on sea-level rise.

2 Nov 16 - THE FINALISTS have been announced for the EECA Business Energy Management Award.

11 Oct 16 - A who's who in the world of climate change gathers in Auckland this morning.

2 Sep 16 - The finalists in this year's Sustainable Business Network awards have been announced.
12 Aug 16 - Businesses looking for tips on how to succeed in today's age of authenticity can learn from brand leaders at a one-day conference in Auckland this month.

13 Jun 16 - Thirty million people in Bangladesh – seven times the entire population of New Zealand – face displacement from rising sea-levels as a result of climate change.
---
4 Apr 16 - Sustainability week kicks off at Auckland University today with a discussion on sustainability and innovation in the food system.
26 Feb 16 - Energy productivity and climate change will be the focus of this year's Energy Management Association conference.
25 Jan 16 - Kiribati President Anote Tong and 350.com founder Bill McKibeen will be among the speakers at a conference in Wellington next month on climate change in the Pacific.
16 Nov 15 - Judges for the 2015 NZI Sustainable Business Network Awards have announced the finalists for the EECA Business Energy Management Award.
9 Nov 15 - University of Waikato academics, a climate scientist and a former Green Party co-leader will take part in a panel discussion as part of The Greatest Climate Show on Earth in Hamilton tomorrow.
12 Oct 15 - Victoria University chemist Dr Justin Hodgkiss, whose research into second-generation photovoltaic panels featured in Carbon News' The Innovators series last month, gives a public talk next week on...
21 Sep 15 - World Green Building Week this week is a chance to get inside some of our best sustainable buildings.
7 Sep 15 - The finalists for this year's Sustainable Business Network Awards have just been announced.
31 Aug 15 - FIONA STEPHENSON explains how businesses can build brand loyalty by effectively telling their sustainability stories, and gives a sneak preview of Project NZ: Telling Good Stories.
15 Jun 15 - Anyone working on climate change problems they want to brainstorm should be at this weekend's Climathon in Wellington.
25 May 15 - Want to see eco-friendly business growth strategy in action? Be at Waikato University next Monday.
2 Feb 15 - Waikato University experts on sustainability will come together later this month.
---