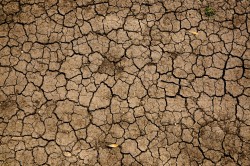 Today 10:30am - Media Release | Droughts will become more frequent and more severe under climate change, according to a report launched at the UN Convention to Combat Desertification.

Thursday - Media release | The Canterbury Mayoral Forum endorsed a collective funding approach to regional climate actions during a meeting on Friday 24 November.

29 Nov 23 - Media Release | The Voluntary Carbon Markets Integrity Initiative (VCMI) has today released additional guidance for its Claims Code of Practice (Claims Code), enabling companies to make claims about their use of high-quality carbon credits.

24 Nov 23 - Media release | Greater Wellington chair Daran Ponter has sent new Members of Parliament a Snapper card, preloaded with $20, to jump on board Metlink's Airport Express as they travel between the Beehive and boarding gate.

22 Nov 23 - Media release | Mercury has cut the ribbon to celebrate stage one of the Kaiwera Downs Windfarm coming online.

21 Nov 23 - Media release | A new report from the Helen Clark Foundation and engineering consultants WSP is calling for significant change to the way communities are engaged in climate adaptation planning.

21 Nov 23 - Media Release | The economic toll of our summer of storms continues to mount, with insurance payouts now topping $1 billion, a number second only to the Christchurch earthquakes, AMI, State and NZI can reveal.
---
16 Nov 23 - Press release - A new poll has found that 71% of New Zealanders want to keep the current public transport discounts. 50% strongly agree the discounts should be kept.
14 Nov 23 - Media release | Coromandel-based anti-mining group Ours Not Mines is in the High Court today challenging the Hauraki District Council's decision to give OceanaGold – a large international mining...
9 Nov 23 - Media release | Oxfam is backing calls from Pacific leaders for the New Zealand and Australian governments to endorse the Port Vila Call for a Just Transition to a Fossil Fuel Free Pacific, a top...
7 Nov 23 - The recently introduced front-end loader at Wellington's Southern Landfill is the first of its kind at a landfill in New Zealand, and will reduce emissions by up to 15 percent on the site.
6 Nov 23 - Media release | Ground-breaking new portable technology to measure methane emissions from cattle "on farm" will bolster efforts to reduce the climate change impact from livestock in New Zealand and...
1 Nov 23 - Media release - A Mount Maunganui-based university student is the first recipient of the Toi Moana Climate Change Scholarship, awarded by Toi Moana Bay of Plenty Regional Council.
30 Oct 23 - Media release | Category Five Tropical Cyclone Lola in Vanuatu has claimed at least two lives and caused widespread, severe damage to hundreds of homes, schools and food gardens in a country still...
25 Oct 23 - Media release | AgriZeroNZ, the public-private joint venture helping farmers reduce their emissions, has appointed Wayne McNee as its chief executive.
20 Oct 23 - Media release | Expansions in crop farming across the globe are the biggest driving force of biodiversity loss in the wild. Now, in a new study publishing in the journal Current Biology on November...
19 Oct 23 - Media release | The Greenland ice sheet is projected to undergo abrupt losses due to melting if global warming exceeds temperatures of around 2°C above pre-industrial temperatures, according to a...
18 Oct 23 - The Sustainable Business Network is calling on the incoming Government to keep up action on sustainability.
9 Oct 23 - Media release | The Asia-Pacific Forestry Commission is calling for regional action to enhance the management of nearly 20% of global forests.
---