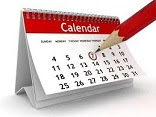 6 Dec 21 - A list of talks, events, conferences and consultations relating to climate change in the coming weeks.

1 Dec 21 - A list of talks, events, conferences and consultations relating to climate change in the coming weeks.

29 Nov 21 - Offsetting agricultural emissions through reforestation would cost 15% of farm profits, new research suggests.
18 Nov 21 - The Helen Clark Foundation has thrown its weight behind calls to make public transport free to young people and Community Service Card holders, in a discussion document released today.

10 Nov 21 - CLIMATE is the "ultimate systemic risk" and represents "the biggest single opportunity the insurance industry has ever seen," according to the CEO of the centuries-old insurance market Lloyd's.

8 Nov 21 - A leaked Cabinet paper has revealed climate change minister James Shaw failed to convince Cabinet to include agriculture in New Zealand's net zero commitments, and that Treasury and MBIE both opposed more ambitious climate targets.

1 Nov 21 - The government yesterday announced a more ambitious Nationally Determined Contribution that will see the "the amount of pollution NZ is responsible for" halved by 2030.
---
4 Oct 21 - Prime minister Jacinda Ardern is being urged to go hard and go early against climate change in an open letter being promoted by activist group Extinction Rebellion
13 Sep 21 - Have you ever wondered whether our spies prefer Teslas to gas guzzlers? Well, keep on wondering - apparently it's a state secret.
2 Sep 21 - Almost a third of the world's tree species are at risk of extinction, while hundreds are on the brink of being wiped out, according to a new report.
13 Aug 21 - A deep winter freeze, hailstorms and wildfires led to natural catastrophe losses of $40 billion in the firsthalf of 2021, Swiss Re Institute's preliminary estimates showed on Thursday.
4 Aug 21 - The Environmental Defence Society Annual Conference, kicks off today at the Christchurch Town Hall.
29 Jul 21 - Media Release - Toitű Tahua, the Centre for Sustainable Finance, was launched today to implement the Sustainable Finance Forum's 2030 roadmap for a sustainable financial system.
29 Jul 21 - The Conversation: "Explore your inner beast." That was the slogan used last year to sell the Ford Ranger. At 2.4 tonnes, that's a lot of "light" truck, but the stakes are rising. This year, the 3.5...
12 Jul 21 - Iwi Maori will be consulted before a decision is made on whether any new onshore, gas exploration permits are issued, the Minister of Energy and Resources, Megan Woods, told Parliament last week.
7 Jul 21 - A joint study by engineering consultancy Beca, Firstgas and Fonterra claims renewable gas could replace close to 20% of New Zealand's total gas usage by 2050.
1 Jul 21 - Environment Select Committee to hear reports from the Parliamentary Commissioner for the Environment on tourism and the prioritisation of environmental research in New Zealand, this morning.
30 Jun 21 - Reserve Bank Governor Adrian Orr urged attendees at yesterday's Mindful Money Awards to incorporate climate risk into how they invest and allocate capital.
28 Jun 21 - Mindful Money Awards, Generator @ GridAKL, tomorrow.
---