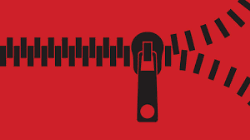 11 Feb 22 - Mathematician and climate blogger professor Robert McLachlan says a drop in industrial emissions during a period of economic growth, reported by Stats NZ yesterday, could be the start decarbonisation.

6 Jul 21 - The scientists behind a groundbreaking new book and Netflix documentary credit their time in New Zealand with an "awakening" on the importance of indigenous knowledge in preventing environmental catastrophe

22 Jun 21 - Prices for NZUs have plateaued around the $41 mark in the lead up to tomorrow's ETS auction.

9 Feb 21 - Parliament sits today for the first time this year, with the first reading of the Climate Change Response (Auction Price) Amendment Bill expected today.

24 Aug 20 - Parliament sits tomorrow and Wednesday, with a bill overhauling the management of the country's drinking-water supplies at number one on the provisional order paper.

25 May 20 - Horizons Regional Council is expected to approve its 2020/21 annual plan today, with $175,000 going to assessing the region's vulnerability to climate change.

25 Mar 20 - New Zealand will be under a state of emergency from tomorrow, with all non-essential movement and contact banned.
---
27 May 19 - Got an idea to save the world? It might just qualify for support under a new billion-dollar scheme.
20 May 19 - New Zealand is leading a push to use nature to avert a climate catastrophe.
18 Jul 18 - Delivery of yesterday's edition of Carbon News to some people was affected by spambots. We think we've fixed the problem, and apologise to those affected. If you didn't receive yesterday's...
6 Nov 17 - New Zealand carbon has finally burst through the $19 barrier, after hovering teasingly below the mark since October's general election.
27 Jan 17 - Carbon credits sitting in private accounts are a $2.1 billion liability to the Government.
28 Jun 16 - Scientists have released new data that will help planners to identify the risks posed by floods and sea-level rise.
29 Apr 16 - Today we publish our 10,000th story – and to celebrate, we're offering a one-day-only special on subscriptions.
31 Mar 16 - As announced earlier this year, Carbon News' subscription prices will rise tomorrow, for the first time in eight years.
1 Mar 16 - Eco tourism might be good for business, but it can be bad for species like the New Zealand sea lion, new research shows.
22 Feb 16 - Carbon News was founded in 2008 with a vision of a daily news service for a vibrant market.
23 Nov 15 - Rising sea levels have been in the news lately, with the release of the Parliamentary Commissioner for the Environment's report into their likely impact on New Zealand. But while we tend to think of...
19 Oct 15 - Certification that goods are sustainably produced will become more common under the Trans-Pacific Partnership Agreement, Environment Minister Nick Smith has told Parliament.
---