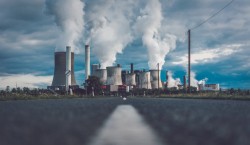 30 May 22 - When the UN Framework Convention on Climate Change meets in the German city of Bonn in early June to review worldwide progress in the battle against this growing threat, it will be hard pressed to find any advance at all.

3 Nov 21 - Nearly two thirds of those who responded to a Nature survey of IPCC authors said that they expect the world will warm by at least 3 degrees by the end of the century.

7 Oct 20 - Rich nations are failing on promises to help poorer ones meet the goals of the Paris Agreement on climate change, even though such help would be "not charity but a global act of self-interest", says United Nations climate chief Patricia Espinosa.

29 Sep 20 - Prime Minister Jacinda Ardern is among 64 world leaders committing to "meaningful" action to halt global environmental destruction - including increasing 2030 emissions reduction targets.

7 Sep 20 - Thirty years ago, in a small Swedish city called Sundsvall, the Intergovernmental Panel on Climate Change (IPCC) released its first major report.

17 Aug 20 - Most of a blockbuster United Nations scientific report on climate change is likely to be delayed beyond a UN climate summit due in Glasgow, Scotland, in November 2021 because of covid-19.

9 Aug 19 - Farmers fighting a push for substantial cuts in methane emissions have been dealt a blow by the Intergovernmental Panel on Climate Change.
---
29 Nov 18 - Brazil has withdrawn its offer to host the COP 25 UN climate summit next year, citing budgetary constraints and the transition to a new government.
16 Oct 18 - The IPCC 1.5deg report wasn't strong enough and downplayed the full extent of the real climate threat, some scientists believe.
11 Oct 18 - US President Donald Trump says he 'will be looking at' the UN report warning that unprecedented changes are needed to avoid extreme heat, floods and poverty.
10 Oct 18 - Five reports and an agreement ... the IPCC has been raising the climate alarm for 30 years.
9 Oct 18 - By NICHOLAS STERN | The authoritative new report by the Intergovernmental Panel on Climate Change sets the world a clear target.
8 Oct 18 - The International Panel on Climate Change's 1.5deg report delivers a wake-up call for two of New Zealand's biggest industries – agriculture and tourism.
8 Oct 18 - Keeping global warming to no more than 1.5deg is possible and sensible, but it will not be easy, the International Panel on Climate Change says.