Online events
Voices from Dubai: Insights from the ground at COP28, Tuesday 5 December, 4:00 pm to 5:00 pm.
One Health Aotearoa Symposium 2023, Tuesday 5 and Wednesday 6 December, in-person and online.
Live from COP28. Hosted by the Sustainably Business Network, Business Journalist Rod Oram, and Laura Gemmell, CEO, Eco Choice Aotearoa are live from UN Climate Change Conference in Dubai, Thursday 7 December, 5:00 pm to 6:00 pm.
COP28 success or flop? Debrief with on the ground experts (Toitū), Friday 15 December, from 12:00 pm to 1:00 pm.
Regional events
Auckland
Annual Delivering Sustainability and Climate Reporting Conference, from 19 - 20 February 2024, Cordis, Auckland.
New Plymouth
Mā wai kē atu, a collaboration by artist Haoro Hond and rangatahi, asking "who will safeguard our earth mother Papatūānuku?", Wall Gallery, Puke Ariki Museum New Plymouth.
Wellington
Wellington and the new occupants of the Beehive - how does a progressive city deal with a conservative government? Monday 4th December, from 5:30 pm to 6.30 pm, Level 2, 57 Willis Street.
One Health Aotearoa Symposium 2023, Tuesday 5 and Wednesday 6 December, Tākina Wellington Convention and Exhibition Centre.
Data, Models and Reality, Thursday 7 December, from 4:00 pm to 5:30 pm, Victoria University.
Nelson
Nelson Tasman Climate Forum Annual face to face Hui, Saturday 9 December, from 9:30 am to 3:00 pm, Greenmeadows Community Centre.
Christchurch
Carbon and Energy Professionals Conference: Keeping Cool - Insights and actions towards 2050, from 28th to 29th May 2024, Christchurch Town Hall.
Consultation
The Climate and Energy Finance Group is conducting a survey on the demand for carbon offsetting in New Zealand to help inform policy advice for the Forestry Ministerial Advisory Group.
Christchurch City Council is consulting on adaptation to sea level rise in Lyttelton Harbour and Port Levy. Submissions close Sunday 10 December.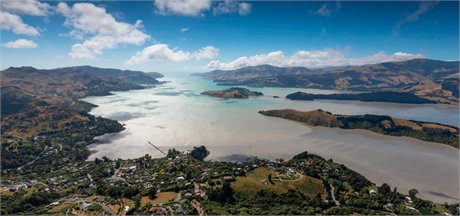 ETS auctions 2023
6 December 2023, 20 March 2024, 19 June 2024, 4 September 2024.
Petitions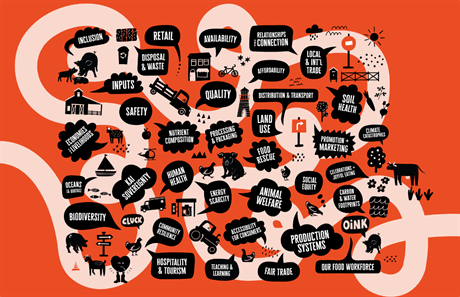 Petition to end free carbon credits for industrial emitters.
Support Sustainable Transport: The NZ E-bike Rebate - a petition calling for the government to introduce an e-bike rebate on climate change grounds.
350 Aotearoa: Support community energy for a just transition, petition calling for a transition to community-owned renewable energy.
Climate Justice Taranaki: To New Zealand Petroleum and Minerals (NZPAM) - No more oil and gas drilling in Taranaki.
This page is publicly available via Carbon News - please feel free to share with your network.
Let us know if you have an event you'd like listed: news@carbonnews.co.nz