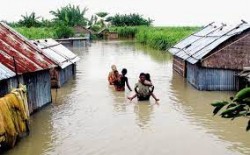 17 Jun 22 - Two weeks of climate talks in Germany have ended in acrimony between rich and poor countries over cash for climate damage.

17 Jun 22 - Prime minister Anthony Albanese has formally committed Australia to a stronger 2030 emissions reduction target, to cut emissions by 43 per cent by the end of the decade.

17 May 22 - The National Party has condemned much of the first Emissions Reduction Plan, released yesterday, as corporate welfare but welcomed the announcement that $710 million had been earmarked for helping agriculture to lower its emissions.

17 May 22 - Some experts welcomed yesterday's Emissions Reduction Plan as a positive step, however others see it as full of missed opportunities.

16 May 22 - Critics will dismiss it as little more than a speed bump on the highway to climate catastrophe while its supporters will welcome it as a multi-modal map to a net carbon zero New Zealand in 2050.

13 May 22 - "I know that there are those who will be worried that these emissions budgets do not go far enough. I'm one of them," climate change minister James Shaw told Parliament yesterday in the opening speech of a special debate on the government's recently announced emission budgets.

12 May 22 - Finance Minister Grant Robertson says Treasury is working on how to include the cost of meeting New Zealand's Nationally Determined Contribution obligations in the Crown accounts, but it will take time.
---
10 May 22 - The ACT Party says it would scrap the Climate Change Commission and Energy Efficiency and Conservation Authority and ditch all climate change related subsidies and environment-related job schemes, in...
21 Apr 22 - During 2021, Ireland (https://www.irishtimes.com/news) made a transformational change in terms of climate ambition.
20 Apr 22 - New Zealand and Singapore have agreed to collaborate on a raft of initiatives aimed at tackling the "existential threat" of climate change.
5 Apr 22 - Massey University's Professor Bruce Glavovic, a former IPCC lead author, says a campaign of civil disobedience being waged by scientists around the world demanding urgent action on climate change...
5 Apr 22 - The world has its best chance yet to reduce greenhouse gas emissions quickly, but hard and fast cuts are needed across all sectors and nations to hold warming to safe levels, the global authority on...
5 Apr 22 - Chile's constitutional convention, underway in Santiago since July 4, 2021, is the first time a country has re-written its foundational document in the wake of the Paris Agreement and comes as the...
4 Apr 22 - UN scientists have worked through the weekend to complete a key report on how to restrict the greenhouse gases that are warming the planet.
1 Apr 22 - With 10 days to go to the French presidential election, the government has just broken a deadline to realign itself with the Paris Climate Agreement objectives.
15 Mar 22 - Ahead of global climate talks last year, President Biden said the United States would dramatically increase its international investments in combating climate change.
8 Mar 22 - If there's a cliché that defines how New Zealand likes to see itself on the world stage, it's "punching above our weight". A group of lawyers spent much of last week arguing that when it comes to...
24 Feb 22 - The United States met its Obama-era commitment to cut greenhouse gas emissions at least 17% compared with 2005 levels by 2020.
9 Feb 22 - Women are increasingly prominent in climate negotiations. Familiar figures include United Nations climate chiefs Patricia Espinosa and Christiana Figueres, Barbados Prime Minister Mia Mottley and...
---