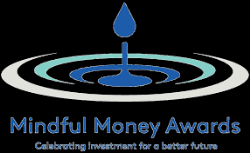 Thursday - Pathfinder Asset Managment has scooped the top prize at the Mindful Money Ethical and Impact awards for the second year running.

Thursday - If Gothenburg doesn't meet its climate and social goals, its lending banks will charge it a fine — at the city's request.

28 Jun 22 - Large global companies are pushing world leaders to step up action to tackle climate change at the G7 summit in Germany this weekend, demanding large-scale carbon pricing and measures to increase demand for clean technologies.

27 Jun 22 - Media Release - A new $20 million fund and incubation initiative designed to address the high failure rate of New Zealand startups with a social or environmental purpose has launched

13 Jun 22 - In the wake of the recent regulation in Turkey opening olive groves to coal mining activities, a new report focused on the country's Milas district found that the expansion of the olive oil sector represents a better alternative to mining for the local economy.

10 Jun 22 - Media Release - The Investor Group on Climate Change today released a new discussion paper on The Circular Economy – the systemic approach that has risen to prominence as a key method to address climate change.

7 Jun 22 - Singapore's state-owned investor Temasek said on Monday it would invest an initial amount of S$5 billion (US$3.64 billion) to establish an investment platform GenZero, in a step towards driving its net-zero emission targets.
---
1 Jun 22 - Spending on climate action in the EU's 2014-2020 budget was "not as high as reported" in official documents, the European Court of Auditors (ECA) said in a report published on Monday (30 May).
31 May 22 - The Group of Seven western industrialized countries set a 2035 deadline to decarbonize electricity generation, promised to end international public financing of fossil fuels this year, cited Russia's...
27 May 22 - Media Release -Finalists Announced for Mindful Money Ethical and Impact Investment Awards: Celebrating leaders in the transition towards ethical investment
27 May 22 - Yesterday Verra, the Washington-based non-profit that sets voluntary carbon credit standards, said it is immediately stopping the practice of creating blockchain tokens or instruments based on...
24 May 22 - The headquarters of La Banque Postale resemble a towering greenhouse in a quiet residential neighborhood of Paris, about a mile east of the Eiffel Tower.
23 May 22 - HSBC Asset Management global head of responsible investing Stuart Kirk has questioned the risk climate change plays for financial markets, arguing that it is not one investors should worry about.
23 May 22 - If you've got $125k in the financial system, it's doing as much damage as your cooking and your heating and your flying. These are the most important new climate numbers for many years
13 May 22 - A recent study estimates that green, social and sustainability bond issuance may reach €1.6tn in just four years, but also highlights concerns on standards and the liquidity of the market.
6 May 22 - The annual general meetings of banking giants Barclays and Standard Chartered were disrupted by climate activists calling for heightened climate targets, with shareholders failing to align with...
4 May 22 - The leaders of the Economic Community of West African States (ECOWAS), a regional, political and economic union of west African countries, recently agreed to spend $294 billion over the next 10 years...
27 Apr 22 - A group of Credit Suisse investors pushing for faster climate action at the Swiss bank has more than doubled in size, raising pressure on its board ahead of its annual shareholder meeting on Friday.
22 Apr 22 - The Institutional Investors Group on Climate Change (IIGCC) has launched a 'Net Zero Stewardship Toolkit', described as aiming to "raise the bar for investor climate stewardship".
---