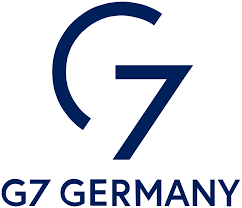 Monday - Germany is hosting this year's meeting of leaders from the Group of Seven leading economies in the Bavarian resort of Elmau. Before the invasion of Ukraine by Russia triggered a cascade of crises over food, energy and international security, the main focus of the meeting was meant to be on climate change.

Monday - Sun Cable's Australia-Asia PowerLink, the massive solar and battery project backed by Australia's two richest men, Andrew Forrest and Mike Cannon-Brookes, has cleared another important hurdle with a ringing endorsement of its economic merits from Infrastructure Australia

Monday - Commonwealth leaders last week adopted the "Living Lands Charter", which commits all member countries to safeguarding global land resources while taking coordinated action on climate change, biodiversity loss and sustainable land management.

Monday - Rather than addressing this crisis of overconsumption, by limiting how much they produce and encouraging shoppers to buy fewer items, Zara is simply using the guise of sustainability to shift more products and protect the guilty conscience of their consumers.

Monday - Thailand and Switzerland have signed the world's first country-to-country cooperation pact on offsetting carbon emissions.

Monday - A formidable space tourism industry may have a greater climate effect than the aviation industry and undo repair to the protective ozone layer if left unregulated, according to a new study led by UCL Earth's Future.

Thursday - SPOT NZUs opened at $76.10 bid and $74.60 offered on CommTrade this morning, after last fixing at $76.25.
---
Thursday - Deep in Ecuador's Amazon rainforest, indigenous leader Marcelo Lucitante deftly climbs a tree and attaches a camera trap, camouflaged among thick jungle foliage, to record footage of trespassing...
Thursday - The majority of people surveyed in 33 countries around the world say their lifestyle dreams could be fulfilled with a finite—and often relatively modest—amount of money. The findings call into...
Thursday - European Union lawmakers stepped up the fight against global warming Wednesday by requiring deeper emission cuts from power plants, factories and planes in the EU and by endorsing an unprecedented...
Thursday - Tor Selnes owes his life to a lamp. He miraculously survived a fatal avalanche that shed light on the vulnerability of Svalbard, a region warming faster than anywhere else, to human-caused climate...
Thursday - Harvard University announced yesterday that it had received a $200 million gift from Melanie and Jean Eric Salata, which it will use to establish the Salata Institute for Climate and Sustainability,...
Thursday - Starting from July, the City of Valencia will offer compostable burial urns as an alternative to traditional ones made from metal or ceramic. The vessels will come with a young tree sapling, which...
Wednesday - Climate change is throwing off the timing of key events in the natural world, from the flowering of plants to the migrations of birds and mammals. Now, ecologists are warning that this could spiral...
Wednesday - A new US study analyses the cost of reactive nitrogen emissions from fertilized agriculture and their risks to populations and climate.
Wednesday - A total of 18 independent studies produced since 2019 — including by the IPCC, IEA and McKinsey — have ruled out hydrogen playing a major role in the heating of buildings, according to a list...
Wednesday - Volunteers are monitoring air quality, tracking environmental war crimes, sheltering people, and protecting wildlife.
Wednesday - THE US Navy next week will host an open-source table-top wargame to experiment with how climate change could affect a future conflict, a service official said today.
Wednesday - The head of the UN Convention to Combat Desertification will head UN Climate Change from 17 July and until a permanent replacement to Patrica Espinosa is found.
---