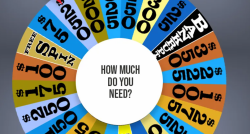 Thursday - The majority of people surveyed in 33 countries around the world say their lifestyle dreams could be fulfilled with a finite—and often relatively modest—amount of money. The findings call into question a founding principle of economics, and suggest unexpected opportunities for achieving sustainable societies.

Wednesday - Climate change is throwing off the timing of key events in the natural world, from the flowering of plants to the migrations of birds and mammals. Now, ecologists are warning that this could spiral out of control and cause whole ecosystems to break down.

Wednesday - A new US study analyses the cost of reactive nitrogen emissions from fertilized agriculture and their risks to populations and climate.

Wednesday - A total of 18 independent studies produced since 2019 — including by the IPCC, IEA and McKinsey — have ruled out hydrogen playing a major role in the heating of buildings, according to a list compiled by renowned energy expert Jan Rosenow.

21 Jun 22 - Global "food miles" emissions are higher than previously thought – accounting for nearly one-fifth of total food-system emissions – new research suggests.

21 Jun 22 - Architect Carlo Ratti is among a group of MIT researchers exploring the feasibility of fighting climate change with a conglomeration of "space bubbles" that would float above the Earth to reflect the sun's rays.

21 Jun 22 - Researchers at the Imperial College London have discovered that biogas and biomethane leak up to twice as much methane as previously thought, despite being more climate-friendly.
---
17 Jun 22 - Long met with skepticism, the idea of capturing carbon dioxide from air and from industrial smokestacks is now accepted as necessary to avoid the worst impacts of climate change. Capturing carbon at...
16 Jun 22 - Carbon storage capacity in forests across the globe is only at 88% of its potential, according to a study published in Proceedings of the National Academy of Sciences (PNAS), which sets out to help...
13 Jun 22 - Scientists have for the first time used satellite data to detect a major offshore leak of the potent greenhouse gas methane, according to peer-reviewed research.
2 Jun 22 - Greenhouse gases trapped 49 percent more heat in 2021 than in 1990, as emissions continued to rise rapidly, according to NOAA.
2 Jun 22 - Climate change is altering rainfall patterns, making storms more intense in many locations. Meanwhile, more people are moving to cities around the world. The combination of those two trends adds up...
26 May 22 - Giving people individualized information about how an electric car's range matches up with their driving habits makes people more willing to buy an electric vehicle, according to a new study.
20 May 22 - Wetlands across the globe are in danger of drowning from rising seas. But for decades, scientists held out hope that another aspect of climate change—rising carbon dioxide (CO2)—could trigger extra...
13 May 22 - Is it game over for our attempts to avert dangerous climate change? For millions of people in India and Pakistan the answer is clearly yes as they continue to suffer from a record-breaking spring...
13 May 22 - The results of two studies published in the journals Science and Ecology Letters on May 12, 2022 – one focused on growth, the other on death – raise new questions about how much the world can rely on...
12 May 22 - What do bogs in Indonesia and mangrove forests in Central America have in common? They are both powerful carbon sponges, capable of sucking up greenhouse gases at up to five times the rate of a...
11 May 22 - UK Met Office researchers say that there's now around a fifty-fifty chance that the world will warm by more than 1.5C over the next five years.
10 May 22 - Atmospheric carbon dioxide levels measured at Hawai'i's Mauna Loa Observatory breached 420 parts per million (ppm) in April for the first time in human history.
---