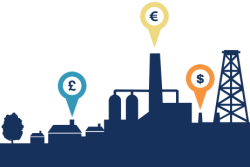 18 Feb 20 - Carbon pricing is emerging as central to international climate negotiations, the Mercator Climate Institute says.

31 Jan 20 - National MP and former climate minister Nick Smith says his Emissions Trading Scheme has seen New Zealand out-perform Australia on emissions reduction.

28 Jan 20 - Switzerland is joining the New Zealand-initiated trade agreement on climate change.

17 Dec 19 - Climate minister James Shaw says a handful of countries are preventing the settling of rules governing global carbon markets.

13 Dec 19 - Allowing countries to carry Kyoto credits forward could effectively kill the Paris Agreement, negotiators are being told.

12 Dec 19 - Any breakthrough in talks over rules governing international carbon trading is likely to come at the last minute, says climate minister James Shaw.

9 Dec 19 - New Zealand faces up to the world in Madrid today to explain how it is meeting its emissions reduction targets despite a 23 per cent rise in gross emissions and 65 per cent rise in net emissions since 1990.
---
29 Nov 19 - By publisher ADELIA HALLETT | It must be tempting, if youíre in the New Zealand delegation at climate talks in Madrid next week, to rest on your laurels, take the pats on the back, bask in the...
7 Nov 19 - Trade and environment minister David Parker has met with his counterpart from Costa Rica in China this week as the two countries move towards a climate trade agreement.
29 Oct 19 - National Party deputy leader and former climate minister Paula Bennett says when it was in power, her party stabilised greenhouse gas emissions, while under this Government they will keep rising...
7 Oct 19 - By ADELIA HALLETT | Protests like the one that has closed off some Wellington streets today and is preventing staff from a major government department from getting to work make some people...
26 Sep 19 - New Zealand is one of five countries bringing climate change into a trade deal.
24 Sep 19 - Prime Minister Jacinda Ardern has told the world New Zealand wants climate change included in trade deals and global co-operation on carbon pricing.
23 Sep 19 - New Zealand will again take centre stage at international climate talks in New York, with Prime Minister Jacinda Ardern giving a keynote speech in the early hours of tomorrow morning.
23 Sep 19 - Ten years ago, world leaders gathered in New York for the annual United Nations climate summit failed to offer commitments to bold solutions for climate change.
15 Aug 19 - Fracking is probably the reason atmospheric methane is rising, with the United States shale gas industry behind a third of the increase in global greenhouses gas emissions over the past decade, new...
18 Jul 19 - New Zealand should have a Cabinet minister responsible for meeting the Sustainable Development Goals, the United Nations has been told.
28 Jun 19 - Energy and climate expert Professor Ralph Sims has been trying for years to get the message across to New Zealanders that driving cars is our climate downfall.
19 Jun 19 - New Zealandís net greenhouse gas emissions might not peak until 2035 under current policies, the Government says.
---