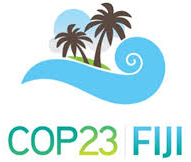 Tuesday - Acting climate minister Paula Bennett will deliver New Zealand's opening statement at the pre-COP climate talks in Fiji today.

9 Oct 17 - Blockchain – the technology developed by cryptocurrency pioneer Bitcoin to knock financial intermediaries out of transactions – has the carbon markets in its sights.

29 Sep 17 - The next three years are more than an electoral cycle; they make up the period that could determine – quite literally – what sort of world we live in. And that's what should be on the minds of politicians jockeying to form the next government.
18 Sep 17 - With less than one week left in the election campaign, Prime Minister Bill English has yet to mention climate change in any of his formal speeches or statements.

25 Aug 17 - By publisher ADELIA HALLETT | A plan to lift the speed limit on some roads to 110 kilometres an hour is the latest example of New Zealand's lack of joined-up thinking on climate change.

11 Aug 17 - By 2050, heat waves, floods and other climate change effects won't be the only worry. There's also the evidence that warming affects diet.

7 Jul 17 - By publisher ADELIA HALLETT | Two political actions this week give us some hope that New Zealand might one day get the leadership it needs to survive and prosper in a carbon-constrained world.
---
29 Jun 17 - The Government is refusing to support a motion acknowledging that a third of the world's population is now exposed to deadly heatwaves because of climate change.
23 Jun 17 - Carbon sequestration in soil has the potential to enhance food security and mitigate climate change, says an international team of soil experts.
29 May 17 - One of the biggest contributors to climate change is the agricultural food industry, but the political will to tackle the issue is lacking.
22 May 17 - New Zealand is giving Fiji $1.3 million and the services of our top climate ambassador to help to chair international climate negotiations later this year.
16 May 17 - An eye-tracking study reveals that stress levels affect how much attention people pay to climate change imagery, even if they are supportive of environmental issues.
9 May 17 - Long-term institutional investors with nearly $22 trillion in assets are calling on G7 members to stand by the Paris Agreement.
19 Apr 17 - Ekos founder Dr Sean Weaver is working on a new project – a non-market mechanism to raise private capital to fund climate-change adaptation projects in developing countries.
13 Apr 17 - Permafrost, the layer of permanently frozen ground that lies just beneath the Earth's surface in the polar regions, has been found to be more sensitive to the effects of global warming than...
10 Apr 17 - The world is "meandering into a failed future" because of its unwillingness to take decisive action on climate change, a leading UK academic has warned.
5 Apr 17 - China, the world's most populous country, doubled within just 10 years its use of irreplaceable groundwater from underground reservoirs that are replenished more slowly than they are drained.
30 Mar 17 - Climate scientists puzzled by the traffic of carbon between soil and air might have to think more deeply about the role played by soil microbes − the planet's smallest inhabitants.
20 Mar 17 - Two major environmental reports and a new sustainability law are on the agenda this week.
---