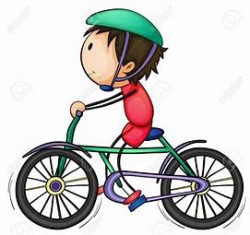 Friday - Getting New Zealanders out of their cars and on to their feet or bikes would cut greenhouse gas emissions by 194,000 tonnes a year, researchers say.

Wednesday - The Bioenergy Association wants farmers who cut greenhouse gas emissions to be eligible for carbon credits now.

Tuesday - The Government is pushing ahead with plans to make New Zealandís electricity generation 100 per cent renewable, despite advice from the Interim Climate Change Committee that it would be better to focus on electrifying the transport and industrial heat sectors.

Tuesday - Emissions from government vehicles are falling.
12 Jul 19 - Functioning international carbon markets are a decade away Ė probably two, New Zealandís climate minister says.

11 Jul 19 - Methane from farm animals in New Zealand is doing more damage to the climate than the combined impacts of all other greenhouse gases, a new analysis says.

11 Jul 19 - Proposals to get more low-emission vehicles on New Zealand roads could be a major step for the transport sector and for transitioning the country to a low-carbon economy, according to the Energy Efficiency and Conservation Authority.
---
10 Jul 19 - Installing a solar farm at the Marsden Point oil refinery will cut the operationís greenhouse gases by 18,000 tonnes a year.
9 Jul 19 - New emissions standards for cars could cut New Zealandís greenhouse gas emissions by more than five million tonnes over 20 years.
9 Jul 19 - The removal of plastic from Air New Zealandís in-flight service is cutting its carbon emissions, the airline says.
8 Jul 19 - Local authorities want to be able to take climate impacts into account when they are considering applications under the Resource Managements Act.
5 Jul 19 - The zero-carbon bill might not fulfil New Zealandís international obligations on climate change, the Government is being told.
4 Jul 19 - The Government is coming under increasing pressure to provide local councils with the skills and resources they need to deal with the impacts of climate change.
3 Jul 19 - Greenhouse gases released in the production of imported goods used by New Zealanders are coming under the spotlight.
2 Jul 19 - New Zealand can increase wealth and jobs and protect the environment Ė but itís going to take work, the Government says.
1 Jul 19 - Deaths from air pollution caused by vehicles should be included in the road toll, doctors and electric vehicle campaigners say.
28 Jun 19 - Energy and climate expert Professor Ralph Sims has been trying for years to get the message across to New Zealanders that driving cars is our climate downfall.
27 Jun 19 - Domestic and international tourists driving cars are pushing up New Zealandís greenhouse gas emissions, counteracting a small drop in emissions from industry.
27 Jun 19 - The Government is using its massive buying power to help to cut greenhouse gas emissions.
---