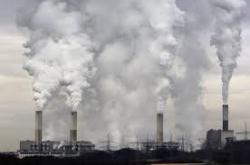 Today 2:00pm - Scientists are calling for rapid cuts in the use of fossil fuels in the wake of data out today showing we have almost used up our fossil-fuel credit.

Today 2:00pm - Some of New Zealand's largest companies and organisations have signed up to a new international movement on sustainable business.

Today 2:00pm - Governments and businesses can now improve economic growth and reduce their carbon emissions together, says a major new report by a commission of global leaders.

Today 2:00pm - A new handbook shows how forward-looking communities around the world are already moving away from reliance on fossil fuels and generating their own power with 100 per cent renewables − while also becoming more prosperous and creating jobs.

16 Sep 14 - The Obama administration has proposed several ad-hoc, multi-country economic agreements, and in doing so has abandoned de facto the World Trade Organisation as insufficiently malleable to its interests.

8 Sep 14 - Korea's booming car industry appears to have won over the government in the country's latest road map for emissions reduction.

8 Sep 14 - Converting renewable energy into electricity is one thing; converting it into fuel is quite another.
---
8 Sep 14 - The energy-water nexus between water, sanitation, and our global consumption of energy – the "energy-water nexus" - are more obvious than ever before. But how many of us will take direction at the...
1 Sep 14 - Negotiating a global agreement to replace the Kyoto Protocol at climate change talks in Paris next year is critical to the survival of society, a visiting Nobel Prize-winning scientist says.
1 Sep 14 - Power generation from renewable sources such as wind, solar and hydro grew strongly last year, reaching almost 22 per cent of global generation, says the International Energy Agency.
1 Sep 14 - Australia has scored poorly in the energy efficiency of its land transport, and is well behind other major economies, a recent international scorecard has revealed.
1 Sep 14 - Outside the semi-arid area of the north-east, Brazilians have never had to worry about conserving water. Year in, year out, the summer has always brought rain.
25 Aug 14 - There is bad news for farmers, and good and bad news for industrial emitters under Labour's climate change policy, released yesterday.
18 Aug 14 - Cathay Pacific Airways is investing in American sustainable biofuel company Fulcrum Bioenergy as part of a drive to achieve carbon-neutral growth from 2020.
18 Aug 14 - European researchers say a 2000-mile pipeline designed to carry controversial tar sands oil from Canada to the southern US may lead to much more pollution than previously calculated.
18 Aug 14 - Transportation continues to generate a large proportion of emissions worldwide, even as emissions from other areas of the economy fall.
11 Aug 14 - Airports are disastrously inefficient buildings which belch greenhouse gases into the atmosphere and contribute hugely to climate change, a European study has found.
4 Aug 14 - Forward-thinking Finland plans to change the way Europe goes about urban travel using a novel system, based on a smartphone app, to help people to get the most out of public transport.
18 Jul 14 - A failure to act to reduce the impacts of climate change could cost Europe dear in lives lost and economic damage, according to a European Commission study.
---