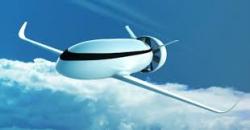 Today 10:00am - The future of aviation is dependent on finding an alternative power source. Is electricity the answer?
Today 10:00am - What does your vision of a sustainable future look like? Some people imagine a scenario whereby technology solves the world's most pressing environmental problems.
Today 10:00am - Renewable energy support schemes such as feed-in tariffs, quota obligations, capital grants, and subsidies, will continue to be instrumental in promoting Europe's renewable energy industry growth by 2020, according to research and consulting firm GlobalData.
24 Aug 15 - In a bid to get closer to the Millennium Development Goal of halving the 2.5 billion people without sanitation access, innovative solutions are being tested across the globe.
17 Aug 15 - Our Daily Waste founder Dr SHARON McIVER on why how smart businesses are future-proofing by getting rid of plastic packaging now.
17 Aug 15 - The 400MW Otahuhu B gas-fired power station will close from the end of next month.

17 Aug 15 - Sydney is acting to protect itself against heat waves, floods, storms and energy shortages as a result of climate change.
---
17 Aug 15 - Europe's greenhouse gas emissions are falling fast, mainly because of the rapid spread of the wind turbines and solar panels that are replacing fossil fuels for electricity generation.
17 Aug 15 - Inadequate infrastructure is widely recognised to be holding back Africa's development and lowering the quality of life of its citizens.
10 Aug 15 - Fonterra's determination to keep using coal is exposing it to future high carbon costs, an international energy expert is warning.
10 Aug 15 - Passenger cars are still the most popular transportation mode. In 2014, nearly 68m were produced globally.
10 Aug 15 - Cars are one of the biggest threats to the planet. The transport sector accounts for more than 60% of global oil consumption and about a quarter of energy-related carbon emissions, and it's seen as...
10 Aug 15 - The disappearing Arctic ice cap will boost trade between north-west Europe and countries such as China, Japan and South Korea by making the sea routes far shorter, according to economic analysts.
3 Aug 15 - None of Australia's 20 largest emitting facilities is expected to be accountable for emissions, despite almost all being forecast to grow emissions over the next 10 years.
27 Jul 15 - A strong carbon price, better urban planning, a climate commission and systematic assessment of how government policies affect climate change would help New Zealand's transition to a low-carbon...
20 Jul 15 - Scientists say wind patterns altered by climate variability are costing airlines millions of dollars in extra fuel and flying time − and increasing CO2emissions.
20 Jul 15 - Nations have agreed to an international action plan to improve predictions of weather, climate and ice conditions in polar regions, the United Nations says.
13 Jul 15 - Treasury's advice that the Government should stop propping up KiwiRail because it is too expensive fails to take into account the carbon cost of transporting freight by rail.
13 Jul 15 - Fewer businesses are taking action on greenhouse gases than two years ago, Waikato University's latest sustainability report shows.
---