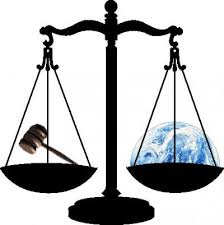 23 Feb 15 - Distinguished law fellow Sir Geoffrey Palmer, QC, has been at or near the heart of our attempts to tackled climate change for nearly three decades.

16 Feb 15 - Japanese scientists have found a potential answer to the biofuel dilemma that if you grow crops for energy, you have to sacrifice crops for food.
16 Feb 15 - MEDIA RELEASE: Z's Good in the Hood is back for 2015, offering a share of more than $1 million to local groups that help people who need it.

9 Feb 15 - Policy procrastination over climate change is costing Australia money, a new analysis shows.

9 Feb 15 - Cheap fuel prices will do little to help New Zealand's greenhouse gas emissions profile, says transport and energy expert Professor Ralph Simms.

9 Feb 15 - By PAUL BROWN.- China has overtaken the European Union as the largest new market for solar power.

9 Feb 15 - The world can enjoy higher standards of living and more travel, while drastically cutting emissions to avoid dangerous climate change – but only with sweeping changes to our infrastructure, the natural world and agriculture, a new analysis has found.
---
9 Feb 15 - MPs in the UK recently needed more time voted against a moratorium on hydraulic fracturing, but Lancashire, the local county council under most pressure, agreed it
2 Feb 15 - In a piece published in the Guardian recently, Australian Environment Minister Greg Hunt was purported to have once again rejected claims that a price on carbon would benefit emissions reduction...
2 Feb 15 - By NATHAN PHILLIPS.- Like many Americans concerned with climate change and energy security, I reacted with high hopes to the President Obama's proposal to reduce leaks of methane gas from oil and gas...
2 Feb 15 - Waikato University experts on sustainability will come together later this month.
27 Jan 15 - A battery that could treble electric car mileage and cut costs is among the innovations moving closer to reality on the frontiers of science.
27 Jan 15 - The energy market in Germany saw a spectacular change last year as renewable energy became the major source of its electricity supply − leaving lignite, coal and nuclear behind.
27 Jan 15 - A New Zealander is in the Middle East working to reduce the environmental impacts of a major sea port project.
22 Dec 14 - Greenhouse gas emissions from energy are up as the burning of gas and oil for transport and heating cancels out gains from renewable electricity production.
22 Dec 14 - The Government is being accused of tokenism in its attempts to cut greenhouse gas emissions from transport.
15 Dec 14 - New Zealand is using smoke and mirrors to meet its 2020 emissions reduction target, when it could get there by using clean heating and transport technologies, says one of our leading scientists.
8 Dec 14 - New Zealand has a $3 billion carbon headache looming – and Treasury says that's the conservative estimate.
8 Dec 14 - A climate change lobby group is calling for a national carbon budget and legally binding emissions reduction targets.
---