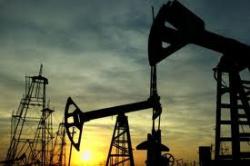 Friday - By ALEX KIRBY, London.- Europe has the technology and the raw material to make a big cut in the amount of oil its transport uses, researchers say - but it will fail to reap the benefits on offer unless the European Union comes up with more radical policies.

Friday - The European Union has reached a preliminary deal on a law that will exempt long-haul flights from paying for carbon emissions until 2016.

28 Feb 14 - The idea of the "green economy goes in and out of fashion, not least because it is rarely defined and frequently misunderstood, writes PAUL EKINS, Professor of Resource and Environmental Policy, University College, London.
21 Feb 14 - By WAYNE KING. Australia's media is drip-feeding news and commentary on the economic downturn in Australia - particularly in energy developments, the political turmoil revolving around the current Renewable Energy Target and the current policies related to a price on carbon, through the Carbon Price Mechanism and other initiatives.

7 Feb 14 - Several of the largest international oil companies, along with other major companies, are taking the prospect of international carbon pricing seriously, writes BARRY NAUGHTON.

7 Feb 14 - Is it fair that China is blamed for the carbon dioxide emissions it generates to manufacture products destined for the West? asks Glen West, of the Center for International Climate and Environment Research.

24 Jan 14 - An updated picture of how New Zealanders use energy is now available, showing where and how energy is used and a snapshot of how energy use is changing.
---
24 Jan 14 - The global renewable energy share can reach and exceed 30 per cent by 2030 at no extra cost, says a new report.
20 Dec 13 - Seven "green" aviation routes have been introduced across Asia Pacific.
20 Dec 13 - A second truck stop is to sell Z Energy's low-emissions diesel additive.
13 Dec 13 - Britain has proposed a way to lower the European Union's 2020 target for renewable energy by counting the contribution from biofuels twice, avoiding the need for billions of euros in investment, a...
6 Dec 13 - The stationary fuel cell market is forecast to show massive growth, climbing from $390m in 2012 to $7.52 billion by 2020, a new report shows.
29 Nov 13 - The economic loss suffered by the Pacific region could range from 2.9 per cent to as high as 12.7 per cent of annual GDP by 2100, according to a new study from the Asian Development Bank.
29 Nov 13 - An motoring organisation has earned national recognition for leading the way with energy-efficient buildings and cutting carbon emissions in Australia.
22 Nov 13 - A New Zealand second generation-biofuels company is in the market for funding to build a refinery.
22 Nov 13 - New Zealand is moving to intelligent transport.
15 Nov 13 - Carbon capture and storage will be a major part of plans to combat climate change, say the world's energy and environment ministers.
15 Nov 13 - This year is on course to be among the top 10 warmest since modern records began in 1850, according to the World Meteorological Organization.
15 Nov 13 - The hunt is on for projects that are changing for the better the way New Zealanders use energy.
---