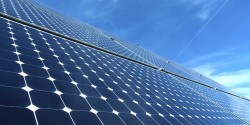 Today 10:00am - Across the world, solar photovoltaics and wind are the dominant clean energy technologies. This dominance is likely to become overwhelming over the next few years, preventing other clean energy from growing much.

22 Jun 16 - Pricing the true cost of carbon pollution into fossil fuels would push retail petrol prices up 42 cents a litre, making electric vehicles far more attractive, according to a new report.

22 Jun 16 - Coal played a vital role in the Industrial Revolution and continues to fuel some of the world's largest economies. This series looks at coal's past, present and uncertain future.

22 Jun 16 - Petrol-powered vehicles are predicted to dominate the Australian car market in the year 2030 despite the growing concern of carbon emissions and its impact on the environment, a new study has found.

20 Jun 16 - Transport, Energy and Associate Climate Change Minister Simon Bridges is putting his money where his mouth is – he's buying an electric car.

17 Jun 16 - The rich world might soon be shown up by small, tropical island nations which have plenty of wind and sun and aren't lumbered with outdated, base-load power plants to keep running.

14 Jun 16 - New Zealand is failing to use joined-up thinking when it comes to preparing for the impacts of climate change, says the head of environmental planning at Waikato University.
---
14 Jun 16 - Part three of this series examines coal's role in the development of industrial relations. In New Zealand, it was a dispute at the West Coast's Blackball mine, over a lunch break, that led to the...
13 Jun 16 - Not sure where to charge your electric vehicle? Look for the new nationally approved sign, unveiled on Friday.
10 Jun 16 - The State of Victoria is pledging to be carbon-neutral by 2050.
10 Jun 16 - As the world moves to combat climate change, it's increasingly doubtful that coal will continue to be a viable energy source, because of its high greenhouse gas emissions. But coal played a vital...
9 Jun 16 - More than a billion dollars worth of New Zealand's road and rail networks is at risk from rising sea levels caused by climate change, a Ministry of Transport report says.
8 Jun 16 - The Government sought no advice on whether building major new roads would affect greenhouse gas emissions, documents show.
7 Jun 16 - The latest report pushing investment in electric vehicles instead of solar panels is an attempt by the old energy industry to slow the public uptake of solar power, says solar energy company...
3 Jun 16 - A second report has backed electric vehicles over solar panels for cutting greenhouses gas emissions in New Zealand.
3 Jun 16 - New Zealand Post's first electric vans have arrived.
30 May 16 - Last week, solar energy company Solarcity criticised a report by Concept Consulting, which said switching to electric vehicles would do more to cut greenhouse gas emissions in New Zealand than...
27 May 16 - Budget – what they said on the removal of the one-for-two carbon subsidy:
26 May 16 - New Zealand's net greenhouse gas emissions have gone up 19 per cent under the National Government – and Climate Change Minister Paula Bennett is blaming population growth.
---