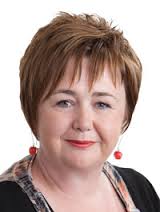 Monday - Labour's new climate change and environment spokesperson says there's never been a time when she didn't believe in climate change.

17 Nov 14 - American researchers confirm that a shift to vegetarian, Mediterranean or fish-based diets would cut greenhouse gases, conserve forests and savannah, and have a big impact on obesity-linked health problems.

3 Nov 14 - New Zealand has no chance of meeting its 2020 emissions reduction target under current policies, says a leading scientist involved in the latest IPCC report.

3 Nov 14 - With the passage of the Emissions Reduction Fund through the Senate last week, Australia's federal government has taken a step toward achieving the country's minimum target to reduce greenhouse gas emissions to 5 per cent below 2000 levels by 2020.

3 Nov 14 - Oil prices have fallen dramatically since August Ė and, rather counter-intuitively, this could be a bad thing.

3 Nov 14 - Tentative steps have been taken by China and the United States towards co-operating on climate change − mainly focusing on relatively modest technological schemes connected with more efficient and less polluting power generation.

3 Nov 14 - A group of influential business leaders is welcoming Europe's new climate and energy deal.
---
28 Oct 14 - New Zealand could cut greenhouse gas emissions by 6000 tonnes a year by installing fuel-efficient tyres on the nationís fleet of light vehicles.
28 Oct 14 - Oil and coal producers in the United States are planning to use mile-long tanker trains to transport vast quantities of fossil fuels to the coast through areas that environmental groups believe...
20 Oct 14 - Europe should be pushing for the rapid expansion of its network of biorefineries, to produce European food, fuel and feed, as well as a range of other high-value products that replace fossil fuels,...
13 Oct 14 - New Zealand is leading the world on integrated reporting.
13 Oct 14 - Decarbonising the electricity system worldwide would save $1.8 trillion over the coming two decades by avoiding the high operating costs of using fossil fuels, a new study finds.
6 Oct 14 - The Governmentís new cabinet line-up confirms its lack of interest in climate change.
6 Oct 14 - Health professionals in New Zealand are joining an international call for action on climate change.
29 Sep 14 - Hereís a way to save $100 trillion and stop 1700 million tonnes of carbon dioxide from getting into the atmosphere every year by 2050: cycle, walk or take public transport.
29 Sep 14 - The business outlook for civil aviation is bright thanks mainly to rising Asian demand for aircraft. But airlines are expected to have a harder time, with tougher competition in Europe leading to a...
29 Sep 14 - When we think of renewable energy, itís easy to picture spinning wind turbines or rooftop solar panels. But what about bioenergy?
22 Sep 14 - Scientists are calling for rapid cuts in the use of fossil fuels in the wake of data out today showing we have almost used up our fossil-fuel credit.
22 Sep 14 - Some of New Zealandís largest companies and organisations have signed up to a new international movement on sustainable business.
---