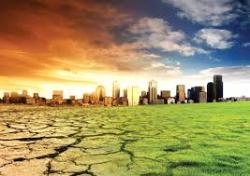 18 Jul 14 - A failure to act to reduce the impacts of climate change could cost Europe dear in lives lost and economic damage, according to a European Commission study.

18 Jul 14 - The French Ministry of Ecology and Sustainable Energy Development has launched a trial scheme where commuters are paid to cycle to work.

11 Jul 14 - Europe's structural funding cash pool for energy efficiency and renewables projects has soared by 40 per cent to an estimated $NZ46 billion and could be used to broker a 2030 clean energy targets deal with cost-concerned east European states, EurActiv reports.

4 Jul 14 - By editor ADELIA HALLETT.- The Malaysian island state of Penang is out to topple New Zealand from its clean-green throne.

4 Jul 14 - The electric car trend is still to take off, with drivers largely put off by up-front costs, according to a survey by Britain's Department for Transport.

27 Jun 14 - Government policies that improve energy efficiency and public transport could increase global economic output by more than $1.8 trillion per year, says the World Bank.

27 Jun 14 - One-third of cropland in the US is devoted to corn. It produces nearly 40 per cent of the world's corn, and a record harvest last year was valued at nearly $70 billion.
---
27 Jun 14 - By CHAD OLIVER, Professor of Forestry and Environmental Studies and Director of the Global Institute of Sustainable Forestry, Yale University.- Although it may seem counter-intuitive, it would be...
27 Jun 14 - Wellington Regional Council says its new transport plan will get up to 20 per cent more people out of cars and on to public transport.
20 Jun 14 - National's transport budget for the next decade is a fantasy plan that pretends climate change doesn't exist and locks New Zealanders into their cars for the next 50 years, the Green Party says.
20 Jun 14 - The VTT Technical Research Centre of Finland has launched a suite of new tools to help manufacturers and farmers develop economically, environmentally and sociallay sustainable business models.
13 Jun 14 - Leading international business innovators and entrepreneurs will gather in Auckland in September for the launch of a new global business innovation campaign in New Zealand.
13 Jun 14 - STEPHEN KNIGHT-LENIHAN, JULIA HARKER and PRUE TAYLOR argue for transparent emissions-reduction reporting, in the same way that we report on the share market and exchange rates.
6 Jun 14 - The European Union's greenhouse gas emissions have fallen by 19.2 per cent compared with 1990s levels, according to the European Environment Agency.
6 Jun 14 - Wellington Mayor Celia Wade-Brown has taken the wheel of an electric bus.
6 Jun 14 - Most EU member states are virtually abandoning plans to develop new energy and fuel saving policies that could save the public money and reduce dependency on Russian gas, thanks to weak European...
3 Jun 14 - "They used to call climate change the biggest issue of our time; more recently, I've heard it described as the biggest issue of all time." Green Party co-leader RUSSEL NORMAN on why his party will...
30 May 14 - Shell, the world's largest oil company, believes that governments will not damage its business by taking rapid action on climate change, and says all its oil reserves will be needed and sold at a...
30 May 14 - Google dropped its driverless car on the motor world this week and the concept immediately won praise from a leading industry executive.
---