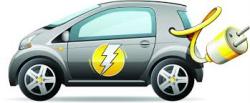 Monday - New Zealand could be one of the first countries with a complete network of charging stations for plug-in electric vehicles, the Electricity Networks' Association says.

Monday - Former Greenpeace activist Michael Tritt has found a new way, for him, to save the world – business.

Monday - Without cooling, the supply of food, medicine and data would simply break down.

16 Mar 15 - There are many uncertainties with respect to global climate change, but there is one thing about which I have no doubts: we will not solve climate change by running out of fossil fuels.

9 Mar 15 - Australia likely has several decades of coal left in it.

23 Feb 15 - Distinguished law fellow Sir Geoffrey Palmer, QC, has been at or near the heart of our attempts to tackled climate change for nearly three decades.

16 Feb 15 - Japanese scientists have found a potential answer to the biofuel dilemma that if you grow crops for energy, you have to sacrifice crops for food.
---
16 Feb 15 - MEDIA RELEASE: Z's Good in the Hood is back for 2015, offering a share of more than $1 million to local groups that help people who need it.
9 Feb 15 - Policy procrastination over climate change is costing Australia money, a new analysis shows.
9 Feb 15 - Cheap fuel prices will do little to help New Zealand's greenhouse gas emissions profile, says transport and energy expert Professor Ralph Simms.
9 Feb 15 - By PAUL BROWN.- China has overtaken the European Union as the largest new market for solar power.
9 Feb 15 - The world can enjoy higher standards of living and more travel, while drastically cutting emissions to avoid dangerous climate change – but only with sweeping changes to our infrastructure, the...
9 Feb 15 - MPs in the UK recently needed more time voted against a moratorium on hydraulic fracturing, but Lancashire, the local county council under most pressure, agreed it
2 Feb 15 - In a piece published in the Guardian recently, Australian Environment Minister Greg Hunt was purported to have once again rejected claims that a price on carbon would benefit emissions reduction...
2 Feb 15 - By NATHAN PHILLIPS.- Like many Americans concerned with climate change and energy security, I reacted with high hopes to the President Obama's proposal to reduce leaks of methane gas from oil and gas...
2 Feb 15 - Waikato University experts on sustainability will come together later this month.
27 Jan 15 - A battery that could treble electric car mileage and cut costs is among the innovations moving closer to reality on the frontiers of science.
27 Jan 15 - The energy market in Germany saw a spectacular change last year as renewable energy became the major source of its electricity supply − leaving lignite, coal and nuclear behind.
27 Jan 15 - A New Zealander is in the Middle East working to reduce the environmental impacts of a major sea port project.
---