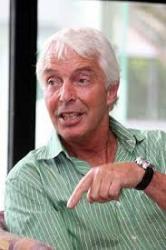 13 Apr 15 - New Zealand's "rugby, big cars and beer" culture could leave the country with an annual carbon hangover edging into the billions of dollars.

13 Apr 15 - Carbon dioxide levels might be soaring, and governments might be slow to reduce fossil fuel emissions and contain climate change, but the smart money could nevertheless be going into renewable sources such as wind and solar power.

13 Apr 15 - It's the most famous taxi in the world and a British icon, rivalling the Queen and red pillar boxes for global recognition. Now there's a battle to make London's black cabs greener.

7 Apr 15 - The carbon-neutral hydrogen economy will be worth more than $44 billion by 2030, says Toshiba Corporation.

7 Apr 15 - BP's annual Energy Outlook report details the results from modelling of what it sees as the "most likely" energy scenario out to 2035.

7 Apr 15 - Connected agriculture – from farm to retail – has been promoted at an event in Brussels as the way to wean European agriculture off its addiction to chemicals, water and fossil fuels.

30 Mar 15 - A new housing development in Auckland's Wynyard Quarter will be the first to use the new 7 Homestar environmental rating.
---
23 Mar 15 - New Zealand could be one of the first countries with a complete network of charging stations for plug-in electric vehicles, the Electricity Networks' Association says.
23 Mar 15 - Former Greenpeace activist Michael Tritt has found a new way, for him, to save the world – business.
23 Mar 15 - Without cooling, the supply of food, medicine and data would simply break down.
16 Mar 15 - There are many uncertainties with respect to global climate change, but there is one thing about which I have no doubts: we will not solve climate change by running out of fossil fuels.
9 Mar 15 - Australia likely has several decades of coal left in it.
23 Feb 15 - Distinguished law fellow Sir Geoffrey Palmer, QC, has been at or near the heart of our attempts to tackled climate change for nearly three decades.
16 Feb 15 - Japanese scientists have found a potential answer to the biofuel dilemma that if you grow crops for energy, you have to sacrifice crops for food.
16 Feb 15 - MEDIA RELEASE: Z's Good in the Hood is back for 2015, offering a share of more than $1 million to local groups that help people who need it.
9 Feb 15 - Policy procrastination over climate change is costing Australia money, a new analysis shows.
9 Feb 15 - Cheap fuel prices will do little to help New Zealand's greenhouse gas emissions profile, says transport and energy expert Professor Ralph Simms.
9 Feb 15 - By PAUL BROWN.- China has overtaken the European Union as the largest new market for solar power.
9 Feb 15 - The world can enjoy higher standards of living and more travel, while drastically cutting emissions to avoid dangerous climate change – but only with sweeping changes to our infrastructure, the...
---