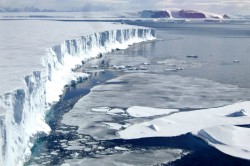 Friday - The world has warmed about a degree since the Industrial Revolution, and on our current emissions trajectory we will likely breach these limits within decades.

Thursday - What is so refreshing about the UN's Sustainable Development Goals is that they recognise the inherent tension between economic development and the ecology of our planet. Or so it seems.

Thursday - Electrifying transportation is one of the most promising ways to significantly cut greenhouse gas emissions from vehicles, but so-called range anxiety – concern about being stranded with an uncharged car battery – remains a barrier to electric vehicle adoption.

Tuesday - Balancing the environment with development is tricky. One way for policymakers to include the value of ecosystems in development is to set limits for pollution and other environmental impacts, known as environmental bottom lines.

Monday - Replacing a million fossil fuel-driven cars with electric vehicles would cut New Zealand's greenhouse gas emissions by more than 20 per cent in the crucial 2021-2030 period, officials say.
15 Aug 16 - The Government is offering money for projects to help to switch the nation's fleet to electric vehicles.
10 Aug 16 - Farmers – already exempt from liability for the majority of greenhouse gas emissions from their businesses – urged the Government to keep other subsidies in place to further protect them from carbon pricing.
---
10 Aug 16 - New Zealand has hit its target of 90 per cent renewable electricity production this year.
10 Aug 16 - The global offshore oil and gas industry has installed a wide variety of infrastructure throughout our oceans, including tens of thousands of wells, thousands of platforms and many thousands of...
8 Aug 16 - Power distributor Vector has launched an interactive map to help Auckland motorists to find the nearest electric vehicle charging station.
3 Aug 16 - The Government has only a handful of staff dedicated to working fulltime on climate change.
2 Aug 16 - Vector has added two new electric vehicle rapid-chargers to its Auckland network.
1 Aug 16 - New Zealand's experiment with free-market forestry has left it without the forests needed to combat climate change and supply the domestic market with wood, the industry says.
29 Jul 16 - After 12 years of planning and testing, Solar Impulse has finally completed its epic voyage around the world.
27 Jul 16 - New Zealand is looking to join an international plan to cut greenhouse gas emissions from aircraft.
25 Jul 16 - Humans' appetite for gnawing away at the fabric of the Earth itself is growing prodigiously.
22 Jul 16 - Heavy-emitting businesses could be buying more than $500 million worth of forestry credits a year by 2025, says the Crown Research Institute Scion.
20 Jul 16 - More than 90 per cent of New Zealand's carbon budget for the 2020s will be spent on subsidising agriculture and trade-exposed heavy emitters, government estimates show.
19 Jul 16 - Two policy proposals floated in Carbon News yesterday – a Climate Responsibility Act, and combining carbon trading with a carbon tax and a cut in the goods and services tax – have not impressed the...
---