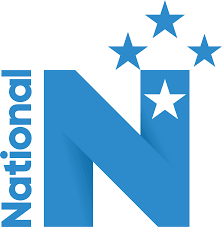 19 Jun 18 - One in five National Party supporters opposes the idea of New Zealand being carbon-neutral, a recent survey suggests.
11 May 18 - The Government's ban on new oil and gas exploration permits, threats to restrict the number of cows and charging applicants for the cost of inquiries for marine consents were all on Parliament's agenda this week.

4 May 18 - By publisher ADELIA HALLETT | Did the Government consult the oil industry before announcing there would be no new licences granted for oil and gas exploration?
23 Apr 18 - Former Green MP Kennedy Graham will keep working with the ground-breaking cross-Parliamentary Globe climate group, its new chairperson says.
18 Apr 18 - A new review of the Emissions Trading Scheme will be open for public consultation in August.

17 Apr 18 - The interim climate commission has just been announced.

26 Mar 18 - Climate minister James Shaw says he wants to cut New Zealand's use of fossil fuels, not give the sector carbon credits.
---
19 Mar 18 - By publisher ADELIA HALLETT | When it comes to action on climate change, we're pretty much back to where we were 10 years ago, when Carbon News started publishing.
7 Mar 18 - The climate commission should make recommendations on the Emissions Trading Scheme and the number of international credits used to meet New Zealand's targets, but control should stay firmly in the...
2 Mar 18 - By publisher ADELIA HALLETT | Yesterday, a young woman told an audience that included two Cabinet ministers that she was suffering from depression because of climate change.
16 Feb 18 - The Government says it is close to securing 50,000 hectares of land for new forests under its Billion Trees programme.
7 Feb 18 - The new government wants more electric vehicles on the road – but it's not yet saying how many.
8 Nov 17 - The National Party should offer cross-party support for the Zero Carbon Act, providing the country with stable climate-change policy, says Gareth Morgan's The Opportunities Party.
13 Oct 17 - New Zealand might not have an elected government just now, but officials are promising to step up on climate change.
22 Sep 17 - Political protests this week over fart taxes and water charges are at odds with research showing the agricultural sector knows it has to pay for its pollution.
12 Sep 17 - If Sir Geoffrey Palmer had had his way, New Zealand would have already cut greenhouse gas emissions by 40 per cent.
14 Aug 17 - Three leaders scored points last week in The Count - Carbon News' tally of the number of times the leaders of political party's mention climate change in their formal speeches and statements as they...
8 Aug 17 - Labour's climate spokesperson says the work of the cross-party Globe group on climate change must continue, even if founder Kennedy Graham is out of Parliament.
31 Jul 17 - Seven weeks out from the general election, we've finally got a political leader talking climate change policy – and it's Winston Peters.
---