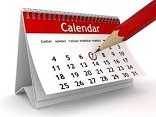 Today 11:00am - Auckland Councilís audit and risk committee meets today and says climate change mitigation and adaption continue to be top risks for the council, leading to potential environmental degradation, economic inequality, social vulnerability and financial and reputational damage.
Friday - By ADELIA HALLETT | A largely unheralded candidate selection in Auckland this week could prove pivotal in New Zealandís climate politics.

Friday - Aucklandís public transport system is finally as popular as it was in the 1950s Ė albeit with five times the population.

Thursday - Parliamentís Environment Committee is discussing changes to the Emissions Trading Scheme today, as well as the annual reports of the Environmental Protection Authority and Predator Free 2050.

Wednesday - Applications for the Governmentís Low-Emission Vehicles Contestable Fund open today, with secure parking for electric bikes eligible for the first time.

18 Feb 20 - Greater Wellington Regional Councilís environment committee meets today to set environmental priorities.

17 Feb 20 - Fewer than five per cent of the written questions to Government ministers lodged this year are about climate change.
---
17 Feb 20 - Cambridge University economist Professor Sir Partha Dasgupta will give a public talk in Wellington tomorrow on the economics of biodiversity (5.30pm-7pm, Lecture Theatre 1, Rutherford House, 23...
14 Feb 20 - Tension is building over the allocation of free carbon credits to trade-exposed heavy emitters.
14 Feb 20 - Climate change was on the lips of the leaders of two of the five parties in Parliament when it resumed this week.
13 Feb 20 - Parliament sits today, with MPs from the Environment Select Committee continuing hearing oral submissions on proposed changes to the Emissions Trading Scheme.
12 Feb 20 - At least one member of the select committee investigating changes to the Resource Management Act thinks the planning law should include climate change.
12 Feb 20 - Parliament sits today and tomorrow, and the Environment Select Committee continues hearing submissions on changes to the Emissions Trading Scheme and the Resource Management Act tomorrow.
10 Feb 20 - Directors of large companies, Crown entities and any organisation participating in the Emissions Trading Scheme should have to provide an annual signed and audited statement of climate risk,...
10 Feb 20 - The Energy Efficiency and Conservation Authority is looking for businesses that have switched to electric vehicles to be included in a billboard campaign next month.
7 Feb 20 - Today, submissions close on the Land Transport (Rail) Legislation Bill, allowing the rail network to be funded from the National Land Transport Fund.
5 Feb 20 - It's Waitangi Day tomorrow, which means there will be no Carbon News.
3 Feb 20 - New Zealand should be buying offshore carbon credits every year instead of going on a buying spree when its carbon bill falls due, says an expert on international carbon policy and markets.
3 Feb 20 - Reporting dates for the Emissions Trading Scheme should line up with farm production schedules, dairy companies say.
---