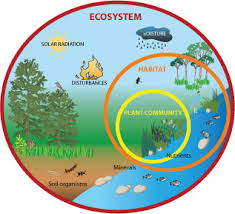 23 Mar 15 - As a professor of ecology, Shahid Naeem knows all too well that there's no shortage of environmental ills to keep us awake at night – global warming, the spread of diseases, dead zones in the Gulf of Mexico, collapsing fisheries, mass extinction, and a hundred other things that are the stock and trade of environmental doomsayers.

23 Mar 15 - The world needs a lot of energy. Global energy demand is expected to increase by 37 per cent percent over the next 25 years, according to the International Energy Agency's World Energy Outlook 2014.

23 Mar 15 - By KIERAN COOKE.- The wind turbines are turning across America, and a major report by the US Department of Energy says the wind energy sector now supplies 4.5 per cent of the nation's electricity.

16 Mar 15 - There are many uncertainties with respect to global climate change, but there is one thing about which I have no doubts: we will not solve climate change by running out of fossil fuels.

9 Mar 15 - Competition to make biofuels out of waste products that would otherwise have to be dumped is creating a fast-growing, worldwide industry.

2 Mar 15 - Australia had an emissions trading scheme with a fixed price; it was one good way to encourage carbon cuts throughout the economy.

23 Feb 15 - Distinguished law fellow Sir Geoffrey Palmer, QC, has been at or near the heart of our attempts to tackled climate change for nearly three decades.
---
16 Feb 15 - Energy efficiency rules in California have failed to cut energy consumption, suggesting that direct action is less effective than carbon pricing in reducing greenhouse gas emissions, a visiting...
16 Feb 15 - Australia's first Emissions Reduction Fund auction will be in April – a month later than the market expected.
9 Feb 15 - Policy procrastination over climate change is costing Australia money, a new analysis shows.
2 Feb 15 - Most Australian businesses believe the country will return to an emissions trading scheme or a carbon tax by 2020.
2 Feb 15 - The concept of carbon pricing as a tool to combat climate change is broadly accepted by the international community. But at what price, and under what conditions?
2 Feb 15 - In a piece published in the Guardian recently, Australian Environment Minister Greg Hunt was purported to have once again rejected claims that a price on carbon would benefit emissions reduction...
15 Dec 14 - While the political spotlight focused on the world's two biggest polluters − China and the US − in the run-up to the Lima climate talks, pressure is mounting on India to set emissions...
1 Dec 14 - The controversy ignited by the Australian National University in October, when it decided to sell its shares in seven resources companies, has raised two important questions about divestment from...
24 Nov 14 - The United States and China have announced goals to reduce emissions by 26 per cent to 28 per cent and to cap emissions by 2030 respectively.
17 Nov 14 - Focusing on growth, the Brisbane G20 leaders' summit has not grappled with three key issues - how much more growth the planet can survive, how poorer nations can raise their living standards to...
17 Nov 14 - Despite promises to phase out subsidies to the coal, oil and gas industries, a new report says the UK and other G20 governments are still providing them with massive financial help.
10 Nov 14 - The role of the United States in confronting the global climate crisis has been cast into serious doubt after an election that stacked the deck in Congress in favor of fossil fuel industries.
---