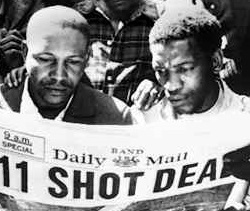 Monday - New Zealand is proposing in Paris a climate agreement that is not legally binding. PETER NEWELL, Professor of International Relations at the University of Sussex, explains why legally binding agreements don't work.

Monday - Most books report on what has already happened. John O'Brien has written one that describes the future.
16 Nov 15 - Climate Change Minister Tim Groser says he has given no advice to Finance Minister Bill English on protecting people's pensions against the risk of stranded assets in fossil fuel companies.

16 Nov 15 - Analysts say the world's 20 leading economies give nearly four times as much in subsidies to fossil fuel production as total global subsidies to renewable energy.
9 Nov 15 - A Green Party government would give tax breaks to companies using electric vehicles and giving staff public transport passes to get to and from work.
2 Nov 15 - Agriculture should be left out of the Emissions Trading Scheme until other countries act on biological emissions, says New Zealand First leader Winston Peters.
2 Nov 15 - In the rolling hills of Victoria's Strzelecki Ranges, among paddocks of pasture and potatoes, stands a simple steel monument to the world's tallest tree.
---
12 Oct 15 - Recent trips by President Obama highlight the costs of adapting – or responding – to climate change that we are paying today and will pay tomorrow.
12 Oct 15 - Solar photovoltaic became Australia's largest source of renewable energy in 2014, a new report shows.
5 Oct 15 - The world's most influential banker says an orderly switch from fossil fuels to renewables is needed to avoid turmoil on world stock markets.
5 Oct 15 - China has added itself to the list of countries prepared to price carbon. Of course, Australia knows more about putting a national price on carbon than almost any other country. And it also knows...
21 Sep 15 - No more "stop the boats" or "axe the tax". In announcing his challenge to Tony Abbott, Malcolm Turnbull promised to take Australian politics away from the mantrafication of policy by three-word chant.
14 Sep 15 - Bernie Fraser's resignation as chairman of Australia's Climate Change Authority has left many wondering what is left of it and what its future might be.
7 Sep 15 - A strong carbon price, a green investment bank and a climate commission are emerging as the basis of a political consensus on climate change policy – at least on one side of the House.
31 Aug 15 - Renewable energy support schemes such as feed-in tariffs, quota obligations, capital grants, and subsidies, will continue to be instrumental in promoting Europe's renewable energy industry growth by...
17 Aug 15 - Australia has a huge gap between its projected and target 2030 emissions, an analyst is warning.
17 Aug 15 - New Zealand might have reached the limits of its ability to exploit natural resources, the Labour Party says.
10 Aug 15 - The furore over the carbon tax in South Africa that is playing itself out both in public and behind closed doors is leading to an impasse.
3 Aug 15 - New Zealand could have 100 per cent renewable electricity generation within a decade if the Tiwai Point aluminium smelter closed.
---