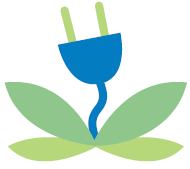 Monday - New Zealand could meet its Paris Agreement pledge without using foreign carbon credits and develop a $6 billion industry at the same time, says the Bioenergy Association.

Friday - A group of twenty-somethings has fronted up to hardened politicians and told them not to worry, they're drafting a Zero Carbon Act for them.

Thursday - A host of countries has ratified the Paris Agreement overnight, pushing the climate change treaty past one of the thresholds that need to be met to bring it into force.

21 Sep 16 - Over the past months, hundreds of indigenous persons and their allies have gathered near the crossing of the Missouri and Cannon Ball rivers in the ancestral territories of the Standing Rock Sioux tribe.

19 Sep 16 - A group of senior defence experts in the US has warned that climate change is a threat to the country's security, with the stark message that "the impacts of climate change present significant and direct risks to US military readiness, operations and strategy".

8 Sep 16 - Australia's Prime Minister Malcolm Turnbull will have some explaining to do when he attends the Pacific Islands Forum leaders' meeting in Pohnpei, Micronesia, this week.

8 Sep 16 - The prospect of using nuclear energy appears to deter European countries from adopting renewable technologies such as wind and solar, and from introducing energy efficiency measures.
---
7 Sep 16 - The Climate Change Authority's latest report on Australia's climate goals has divided its membership – so much so that two authority members have divorce themselves from the report and written their...
2 Sep 16 - Australia's largest carbon intensive companies say management lost focus on carbon matters, abandoned energy projects and didn't have the commercial imperative to produce long-term strategic action...
2 Sep 16 - The Climate Change Authority¡¯s latest report outlining a recommended climate policy ¡°toolkit¡± is a reflection of what is seen by many as politically feasible in Australia now.
1 Sep 16 - Environment minister Nick Smith says the Environmental Reporting Act should have as far-reaching an impact as the Fiscal Responsibility Act has had.
31 Aug 16 - New Zealand is being urged to form bilateral arrangements with its Pacific neighbours to take climate refugees until a hole in international law is plugged.
29 Aug 16 - Three-day weekends might be one of the easiest steps we can take to radically reduce our environmental impact – and future-proof our economy.
25 Aug 16 - What is so refreshing about the UN's Sustainable Development Goals is that they recognise the inherent tension between economic development and the ecology of our planet. Or so it seems.
25 Aug 16 - With every passing year, Southeast Florida faces more pressure to adapt to climate change.
15 Aug 16 - Getting the Paris Agreement on climate change into force this year is technically possible, but getting across the emissions threshold will be hard, says a New Zealander at the heart of the process.
10 Aug 16 - Farmers – already exempt from liability for the majority of greenhouse gas emissions from their businesses – urged the Government to keep other subsidies in place to further protect them from carbon...
8 Aug 16 - Environmental groups are working on a plan they say will help the Government to do what it needs to do to meet the Paris Agreement emissions reduction target.
4 Aug 16 - Calls for cross-party policy on climate change, and complaints about "continual and ad-hoc" changes to the Emissions Trading Scheme dominated comments on the first stage of the latest review of the...
---