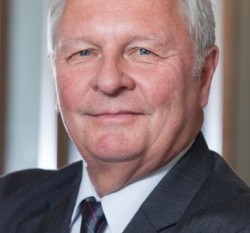 Wednesday - Environment Court head Judge Laurie Newhook will oversee the resource consent fast-tracking process under special covid-19 recovery legislation.

3 Jul 20 - Climate minister James Shaw is nailing his colours to the mast of the Climate Change Commission.

2 Jul 20 - Agricultural industry leaders say they need to feed New Zealanders before the rest of the world.

26 Jun 20 - The third leg of the Government's climate change legislation trifecta came home this week.

25 Jun 20 - When the Obama administration entered the White House in January 2009, the first hope was to put people back to work and also accelerate transition to a clean-energy economy.

24 Jun 20 - The Climate Change Commission has again told the Government that assessing the climate impact of projects should be mandatory under a new fast-track consenting process.

23 Jun 20 - Government suggestions that it will limit forestry conversions to 40,000 hectares a year could prevent the country being carbon-neutral by 2050, forest owners says.
---
22 Jun 20 - Capital markets have consistently devalued the natural world, displaying "staggering ignorance over decades" as they have profited from exploiting it, says the head of Air New Zealand's...
18 Jun 20 - Financial disclosure of companies' climate and carbon risk won't drive change without other measures, new research warns.
17 Jun 20 - Parliament has passed major changes to the Emissions Trading Scheme, bringing agricultural emissions into the scheme and, for the first time, setting a cap on emissions.
17 Jun 20 - Anyone wanting to have a say on the Government's resource consent fast-tracking legislation has got until the end of the week to do it.
15 Jun 20 - New National Party leader Todd Muller has admitted his party should have done more about climate change when it was in power.
15 Jun 20 - The overhaul of the Emissions Trading Scheme is due to have its third reading in Parliament this week.
15 Jun 20 - Just this past March, New York City Council Speaker Corey Johnson proposed making composting mandatory for city residents to help combat climate change. Now, with the coronavirus taking an immense...
5 Jun 20 - By ADELIA HALLETT | This week's political action has seen carbon prices surging forward again.
5 Jun 20 - Ten years ago, Federated Farmers was predicting sheep farmers would, collectively, have to sell another 4.7 million lambs to cover the cost of coming into the Emissions Trading Scheme, which was...
3 Jun 20 - Climate minister James Shaw – who three years ago was calling for the Emissions Trading Scheme to be scrapped – was singing its praises in Parliament yesterday.
3 Jun 20 - The Government went against the advice of its own Climate Change Commission in allowing companies to continue to pay money instead of surrendering carbon credits to atone for their greenhouse gas...
2 Jun 20 - The effective price cap on carbon prices in New Zealand will go to $35 this year.
---