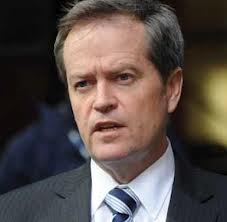 Friday - Australian Opposition leader Bill Shorten has taken his battle with Prime Minister Tony Abbott over climate policy to an international stage, saying the issue should be a priority for the G20 leaders' meeting in Brisbane.

Friday - In proposing a 30 per cent rather than a 40 per cent energy demand reduction target, the European Commission is increasing the risks that European Union member states face from fossil-fuel dependence and slowing the economic and social benefits of better insulated homes and lower energy bills.

18 Jul 14 - A failure to act to reduce the impacts of climate change could cost Europe dear in lives lost and economic damage, according to a European Commission study.

11 Jul 14 - The word is "ambition," and it's being voiced with extra urgency by those who worry that the world's leaders won't soon commit themselves to measures strong enough to combat climate change.

11 Jul 14 - Europe's structural funding cash pool for energy efficiency and renewables projects has soared by 40 per cent to an estimated $NZ46 billion and could be used to broker a 2030 clean energy targets deal with cost-concerned east European states, EurActiv reports.

11 Jul 14 - Australian farmers and rural land owners are being told that they will be given powerful and direct incentives to store carbon in the land under the federal government's new climate policy.

4 Jul 14 - For the world to achieve a sustainable transition by 2050, when the population will be more than nine billion, a significant adjustment is needed to the current patterns of consumption and production.
---
27 Jun 14 - Businessman and economist Gareth Morgan could pull the plug on the Government's plans for our crucial freshwater resources.
27 Jun 14 - Australia's emissions trading scheme is on again. Maybe.
27 Jun 14 - New Zealand's emissions price beacon is "obscured in the fog of policy uncertainty", but dumping it in favour of a carbon tax isn't the only way to fix it, say Motu Research's Catherine Leining and...
27 Jun 14 - An international carbon market watchdog is welcoming Australian politician Clive Palmer's shift on climate change.
20 Jun 14 - Maori angry about the Government's twin failures over carbon prices and sustainable economic development are looking to mobilise the crucial 18-to-34-years-old vote.
20 Jun 14 - By CHARLES ETHERINGTON, Warren Forestry Ltd.- The Greens are giving the impression of being ahead on the topic of a carbon tax versus the Emissions Trading Scheme, but, as usual, they are actually...
13 Jun 14 - Australia's Emissions Reduction Fund is likely to be under-supplied when it comes to market next month, a new report says.
13 Jun 14 - A guidebook with a difference is selling well in Germany. It details nearly 200 renewable energy sites it thinks will appeal to tourists.
13 Jun 14 - Britain has just been through an unusually mild winter for the UK. Despite the excessive rain and storms, the warmer temperatures meant the UK needed less energy to heat homes.
13 Jun 14 - As delegates gather once again for climate talks in Bonn, the question has to be asked: after decades of conferences, committees, procedures and protocols, is the multilateral approach to tackling...
13 Jun 14 - STEPHEN KNIGHT-LENIHAN, JULIA HARKER and PRUE TAYLOR argue for transparent emissions-reduction reporting, in the same way that we report on the share market and exchange rates.
6 Jun 14 - New Internet Party leader Laila Harre is no fan of the Emissions Trading Scheme
---