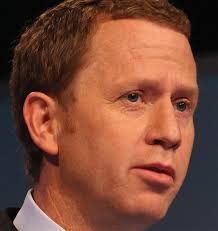 17 Apr 14 - New Zealand's latest Greenhouse Gas Inventory submitted to the UN confirms National's policies are driving climate change, the Green Party says.

11 Apr 14 - By PATTRICK SMELLIE.- Mining industry lobbyist Straterra is calling for improved administration of New Zealand's environmental and minerals regulations and wants the low-impact activities of mineral prospecting and exploration made automatically permissible.

11 Apr 14 - By LYNETTE DRAY.- Although aviation emissions contribute only 3 to 5 per cent of the total impact on the planet's climate, this is steadily growing and is a surprisingly intractable problem to solve.

4 Apr 14 - NEW Act Party leader Jamie Whyte says that businesses have no obligation to the environment.

4 Apr 14 - By PROF NICK ROWLEY.- In Australia, any sense of the need for an urgent policy response has stalled, despite this week's reminder from the IPCC of the threats the country faces – not to mention the warming already seen and the increase in extreme climate events.

28 Mar 14 - WITHIN the course of five days, Brussels will play host to Barack Obama and Xi Jinping. As the international community looks to keep global warming under 2°C, these leaders must insist on the same, writes NATALIE ALONSO, of Oxfam.

28 Mar 14 - By MICHAEL HOPKIN.- A Labor-dominated Senate committee has set the stage for the post-July tussle over carbon policy, recommending that Australia commit to much deeper emissions cuts than the current 5 per cent target, and advising against scrapping carbon pricing.
---
21 Mar 14 - National could feel at the ballot box its failure to take action on carbon prices and lack of vision on forestry.
21 Mar 14 - Maori Party co-leader Tariana Turia has weighed into the row over low carbon prices, describing the loss of value of credits given to Maori in Treaty of Waitangi settlements as a breach of human...
21 Mar 14 - European Union heads of states preparing for a summit opening in Brussels today are divided about when to adopt a new climate change target, as the EC's preferred 40 per cent greenhouse gas...
21 Mar 14 - Carbon traders and investors are calling on Europe to reach a clear and early political agreement on the 2030 climate and energy framework.
21 Mar 14 - The number of climate change laws on the statue books of the world's leading economies grew from less than 40 in 1997 to almost 500 at the end of 2013 SAM FRANKHAUSER, co-director of the Grantham...
17 Mar 14 - Spot NZUs closed at $3.00 Friday after starting the day lower. OMFianncial reports:
14 Mar 14 - Is misinformation about the climate criminally negligent, asks Rochester Institute of Technology Assistant Professor of Philosophy, LAWRENCE TORCELLO.
14 Mar 14 - National is preparing to strut its environmental stuff this weekend, as its Bluegreens Forum gathers in Kaikoura.
14 Mar 14 - Despite persistent opposition from some EU member states, German environment minister Barbara Hendricks said she expects an agreement over the EU's proposed climate and energy package for 2030,...
14 Mar 14 - Climate change – already implicated in the fall of Bronze Age civilisations in the Mediterranean and in the Indus Valley - may also account for the rise of one of the most fearsome empires in...
12 Mar 14 - The market dealt $3 yesterday for nearly 100k. OMFinancial reports:
7 Mar 14 - The Prime Minister says he accepts that 50,000 new jobs would be created by Maori following through on a promise to plant one million hectares of new forest if the Government lifts carbon prices.
---