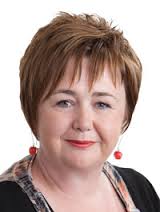 Monday - Labour's new climate change and environment spokesperson says there's never been a time when she didn't believe in climate change.

Monday - Global investment in climate change reduction has fallen for the second year in a row, a drop of $28 billion from 2012, and far below estimates of what is needed, according to new research

Monday - The United States and China have announced goals to reduce emissions by 26 per cent to 28 per cent and to cap emissions by 2030 respectively.

17 Nov 14 - Australia's Commercial Building Disclosure programme is the latest federal environmental policy to be placed under review.

10 Nov 14 - The role of the United States in confronting the global climate crisis has been cast into serious doubt after an election that stacked the deck in Congress in favor of fossil fuel industries.

10 Nov 14 - If you don't like the message on climate change, it seems that the answer is to shoot the messenger.

10 Nov 14 - Last January, California Governor Jerry Brown declareda State of Emergency following projections of severe drought.
---
10 Nov 14 - A licence to dig is no longer enough for today's mining and extractive companies. Stakeholder approval is progressively becoming a "must have" for mining companies around the globe — a requirement...
3 Nov 14 - If left unchecked, climate change will increase the likelihood of severe, pervasive and irreversible impacts for people and ecosystems, says a United Nations report.
3 Nov 14 - All three of New Zealand's major political parties say that the IPCC's latest call on climate change is important.
3 Nov 14 - With the passage of the Emissions Reduction Fund through the Senate last week, Australia's federal government has taken a step toward achieving the country's minimum target to reduce greenhouse gas...
3 Nov 14 - A group of influential business leaders is welcoming Europe's new climate and energy deal.
28 Oct 14 - The National Party is leading off its environmental package for its new term in power with plans to encourage more oil exploration – despite the burning of fossil fuels being the single biggest cause...
28 Oct 14 - The Trans-Pacific Partnership threatens a green trade deal that could ultimately do more to reduce carbon emissions than international climate agreements such as the failed Kyoto Protocol.
28 Oct 14 - Glasgow recently became the first European university to join the rapidly expanding fossil-free divestment movement. Following hot on the heels of the Australian National University, Glasgow promised...
28 Oct 14 - Oil and coal producers in the United States are planning to use mile-long tanker trains to transport vast quantities of fossil fuels to the coast through areas that environmental groups believe...
20 Oct 14 - October 9, 2014, was a big day in eco-activism: Lego announced that it would not renew a product-placement deal with Shell, following concerted pressure from Greenpeace as part of a campaign to ban...
20 Oct 14 - Aerospace giant Lockheed Martin's excitement in the media announcement last week that it could make small-scale nuclear fusion power a reality in the next decade has understandably generated
13 Oct 14 - Australian companies could yet face a financial penalty for excessive greenhouse gas emissions.
---