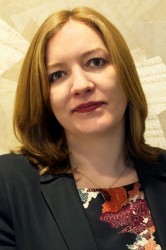 Tuesday - Australian investors want clear climate policy that delivers certainty – and access to international carbon markets, says the Investor Group on Climate Change.

Monday - Three new studies illuminate the sheer complexity of the aspect of climate science known as the carbon cycle − how carbon dioxide gets into the atmosphere and out again.

25 Nov 16 - While shoppers scramble for Black Friday bargains this year, outdoor retailer REI is closing its 145 US stores. This is the second consecutive year the Seattle-based company will ignore the frenzy that traditionally marks the start of the holiday shopping season.

24 Nov 16 - International momentum for action on climate change is building, despite the United States electing Donald Trump president, says New Zealand's climate change ambassador.

23 Nov 16 - A first report on how New Zealand can adapt to climate change – including environmentally sustainable economic growth - should be with the Government by May.

22 Nov 16 - Australia's rising carbon emissions are expected to rise even further after the NSW government successfully passed controversial land-clearing legislation in state parliament.

21 Nov 16 - The big achievement of the Paris Agreement on climate change last December was getting more than 190 countries around the world to agree to a significant programme of lowering carbon emissions. But the reality is that promises are no good if not followed up by action.
---
18 Nov 16 - Green Party MP Dr Kennedy Graham, a former diplomat and veteran of international climate change negotiations, reports from the latest round, in Marrakech.
11 Nov 16 - President … Donald … Trump. For those on both sides of the aisle who vowed "Never Trump!," that's going to take some getting used to.
11 Nov 16 - Investors should not let Donald Trump's election as president of the United States undermine action on climate change, says the Investor Group on Climate Change.
11 Nov 16 - Australia has announced that it is to ratify the Paris climate agreement, which entered into force last Friday.
8 Nov 16 - PATRICIA ESPINOSA, UNFCCC Executive Secretary and SALAHEDDINE MEZOUAR, President of COP22 and Morocco Minister of Foreign Affairs and Cooperation look at the UN climate conference which opened today...
7 Nov 16 - Gareth Morgan's new political party will have a strong focus on climate.
7 Nov 16 - Voters who feel good about life – whether it is to do with their job, their marriage or even the success of their sports team – are more likely to support their politicians.
2 Nov 16 - The United States is blessed with many energy resources: huge fossil fuels reserves and substantial renewable energy potential, from offshore wind to geothermal power.
1 Nov 16 - Legislation known as Initiative-732 would make Washington the first US state to have a carbon tax. The tax would be levied on refineries and utilities, who would then pass the tax on to consumers in...
26 Oct 16 - The UK has laid out a welcome mat for any nuclear operators in the world who want to showcase their latest designs in Britain − the one exception being the Russian state company Rosatom.
25 Oct 16 - Risk has become a central construct for how businesses should respond to climate change.
25 Oct 16 - Job growth is a prime topic in the US presidential race, but Donald Trump and Hillary Clinton have very different takes on the role clean energy could play in creating employment.
---