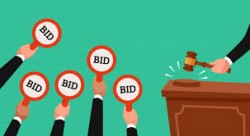 Friday - Green Party co-leader James Shaw is still in the running to retain his role as the country's climate minister – but that might mean clearing up a bit of a mess of his own making.

Wednesday - Former Australian Prime Minister Kevin Rudd says the spreading of misinformation about climate change and other issues warrants a Royal Commission investigation into Rupert Murdoch's media monopoly.

Monday - Who will be New Zealand's next climate minister? Carbon News canvasses the options and comes up with four names.

15 Oct 20 - Forestry's role under the Emissions Trading Scheme would be reviewed under a National Government and agricultural emissions would not face a carbon price until other countries do the same.

12 Oct 20 - Back in pre-COVID times last year, when New Zealand passed the Zero Carbon Act, Prime Minister Jacinda Ardern insisted "New Zealand will not be a slow-follower" on climate change. But how has she performed?

9 Oct 20 - A project that could form part of the Government's pumped-hydro electricity scheme is the first to be considered by an expert panel set up under the Government's covid-19 fast-tracking consenting process.

8 Oct 20 - Global growth in nitrous oxide emissions from intensive farming is jeopardising climate goals, scientists say in a major new paper.
---
7 Oct 20 - Rich nations are failing on promises to help poorer ones meet the goals of the Paris Agreement on climate change, even though such help would be "not charity but a global act of self-interest", says...
6 Oct 20 - Climate change remains the country's biggest issue for young voters, despite the covid-19 pandemic, a new independent political poll shows.
2 Oct 20 - New Zealanders are polarised on climate-change policy, putting the two major political parties in a difficult position.
30 Sep 20 - Just one political party has policies that comprehensively address the threat climate change poses to the country's health, a new analysis show.
29 Sep 20 - Veteran New South Wales Labor right-winger Joel Fitzgibbon has threatened to quit the shadow cabinet if the opposition adopts a medium-term emissions reduction target he cannot live with.
21 Sep 20 - It's Green Building Week and the Sustainable Business Network has got events on all week.
18 Sep 20 - Details of the Government's response to concerns about farmland being converted to carbon forests are starting to emerge.
17 Sep 20 - Record-high carbon prices risk driving away the very companies New Zealand needs in its push to decarbonise the economy, the minerals sector says.
16 Sep 20 - New Zealand carbon prices have broken through the $35 expected to act as a price cap and are being tipped to go higher.
14 Sep 20 - Using carbon credits to meet New Zealand's emissions reduction target is like trying to buy your way out of sin, says National's climate spokesperson Scott Simpson.
14 Sep 20 - The European Parliament's environment committee has voted for a new EU-wide target to reduce carbon emissions 60 per cent by 2030, setting the stage for tough negotiations with EU countries and the...
11 Sep 20 - Developers of a new ryegrass say it could cut methane emissions from animals by nine per cent.
---