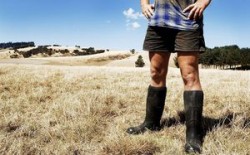 Friday - Climate change and the Emissions Trading Scheme have fallen down the list of things worrying farmers.

Thursday - The Emissions Trading Scheme alone will not drive the level of land-use change New Zealand will need to cut its greenhouse gas emissions, a new report says.
8 Feb 19 - Transitioning to a low-carbon economy is at the top of the Government's budget priorities this year.

24 Jan 19 - By TODD MULLER | It was disappointing to see yesterday's Carbon News claim that figures I had used in my recent article were "wide of the mark".

23 Jan 19 - The National Party's climate portfolio remains in the hands of Todd Muller, who kicked off the year with a row over whether his party is ambitious or a climate laggard.

14 Dec 18 - A group set up to advise the Government on the role of forestry in cutting greenhouse gas emissions says the real answer is reducing livestock numbers.

12 Dec 18 - A cap on emissions, a system to manage carbon credits supply and prices, the inclusion of permanent forests, and the possibility of a price a price floor are the major changes to the Emissions Trading Scheme just announced by the Government.
---
10 Dec 18 - Climate minister James Shaw arrives in Poland today for international climate negotiations. This time last year he was a brand-new minister, just three weeks into the job and announcing on the world...
10 Dec 18 - New Zealand's largest farmer, State-owned Pamu, has triggered outrage in some circles by telling the Government's Tax Working Group that it supports some environmental taxes.
15 Nov 18 - Businesses will soon be able to price and trade carbon without the help of governments by using blockchain technology, says a social enterprise about to launch a new carbon platform.
8 Nov 18 - New oil and gas exploration is now banned from New Zealand's waters and from most of its land.
2 Nov 18 - Business New Zealand doesn't support any of the Government's proposed 2050 emissions reduction targets, saying they are based on wishful thinking and magic.
16 Oct 18 - By ADELIA HALLETT | Today is the funeral of a man who pushed, to the best of his scientific and political ability, to get action on climate change.
15 Oct 18 - New Zealand's monetary policy system is a good model for the Zero Carbon Act, says the country's stock exchange.
9 Oct 18 - The Government backs emissions cuts in line with keeping global warming to no more than 1.5deg, and says negotiations with the National Party for cross-party agreement on climate policy are going...
4 Oct 18 - The Government's plans to lock climate policy into long-term legislation – and to include all methane – has overwhelming public support.
2 Oct 18 - Political and energy sector leaders from across Asia and the Pacific will converge in Wellington later this month to talk about the implications on the region's energy systems of the low-carbon...
27 Sep 18 - Prime Minister Jacinda Ardern has told world leaders they will have to compromise their country's positions if the Paris Agreement is to come into force.
17 Sep 18 - By SIR ALAN MARK | After decades of sitting on our hands, the simple the act of commissioning an inquiry into becoming a low-carbon economy has been hugely positive on public perception.
---