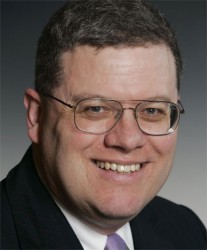 Friday - The US, China and the European Union should bring in border taxes on carbon emissions contained in imported products not already taxed in their countries of origin, according to a former New Zealand cabinet minister.

Thursday - Many Americans value environmental protection and want to see more of it.

Tuesday - Public opposition to pumping water and chemicals into the ground to extract gas from shale − the technique known as fracking − is growing even in the countries whose governments are most in favour.

Monday - SMALL-SCALE monocultural farming threatens rainforests, new research has found.
12 Oct 16 - New Zealand could impose a minimum price on carbon.

10 Oct 16 - The Government was warned last year that New Zealand could face criticism for using hot-air credits to meet its 2020 emissions reduction target, documents show.

10 Oct 16 - Current market signals are not strong enough to drive the decarbonisation the world needs to avoid dangerous levels of climate change, say energy leaders meeting in Istanbul.
---
7 Oct 16 - Antarctica is at a crossroads. The frozen continent at the bottom of the planet has the potential to either become one of the most fiercely contested zones in the world, or the most collaborative.
6 Oct 16 - New Zealand's plans to buy its way out of emissions reductions run foul of the United Nations' Framework Convention on Climate Change, Opposition parties say.
6 Oct 16 - The soft creamy flesh of a ripe avocado makes an attractive and healthy addition to many of our shopping baskets.
5 Oct 16 - On one side are the big oil and gas companies. On the other is an increasingly vocal group of investors – both big and small – who are worried about the declining value of billions of dollars' worth...
30 Sep 16 - Climate change did not come up in the first presidential debate – well, not in any real sense.
30 Sep 16 - Bill McKibben, the US environmentalist who is one of the world's foremost authors and activists on issues of global warming, does not mince his words.
29 Sep 16 - New Zealand must catch up with the movement toward sustainable "conscious capitalism" to survive in a disrupted world, says Vector chair Michael Stiassny.
28 Sep 16 - The Government knows its economic strategy of increasing agricultural exports cannot go on if New Zealand is to reduce greenhouse gas emissions, a confidential paper shows.
28 Sep 16 - INTERVIEW: Hoesung Lee was elected chair of the Intergovernmental Panel on Climate Change just one month before the landmark Paris climate talks of 2015.
26 Sep 16 - New Zealand could meet its Paris Agreement pledge without using foreign carbon credits and develop a $6 billion industry at the same time, says the Bioenergy Association.
23 Sep 16 - A group of twenty-somethings has fronted up to hardened politicians and told them not to worry, they're drafting a Zero Carbon Act for them.
22 Sep 16 - A host of countries has ratified the Paris Agreement overnight, pushing the climate change treaty past one of the thresholds that need to be met to bring it into force.
---