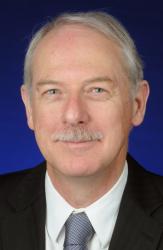 Friday - A report launched in Wellington yesterday lays the foundations for new laws around the storage of carbon dioxide as a way to reduce greenhouse gas emissions.

29 Nov 13 - New Zealand has dealt with what is claimed to be the world's first climate change refugee by throwing his case out of court and earmarking him and his family for deportation.

29 Nov 13 - The Australian Government has made progress on establishing a one-stop-shop environmental approval process for offshore petroleum and greenhouse gas storage activities with the release of two draft reports for public comment.

22 Nov 13 - Climate Change Minister Tim Groser has put New Zealand's emissions-reduction credentials to the COP19 gathering in Warsaw.

22 Nov 13 - DAVID YOUNG has updated his 1986 historical geography Faces of the River. His new book is entitled, Rivers: New Zealand's Shared Legacy, from Random House. In the politically and ecologically altered landscapes of the past quarter-century, almost nothing remains the same. This is especially true of our river systems, and especially of our lowland rivers. To go in the draw to win a copy of Rivers just email editor@carbonnews.co.nz with 'rivers' in the subject line.
22 Nov 13 - * China to launch Beijing, Shanghai carbon markets * Why banks in London are exiting the carbon trade * Just 90 companies caused two-thirds of man-made global warming emissions * Tony Abbott rejects Commonwealth climate change risk fund * $150m to break lease for defunct Climate Change department * Canadians losing faith in government on climate change * World's most climate vulnerable nation turns to coal power

22 Nov 13 - The Carbon Reduction Fund in Australia, backloading in Europe, markets linking in North America and the first carbon auction in China ... Westpac's carbon desk reviews the international carbon markets:
---
22 Nov 13 - Westpac's head of electricity trading, CONNELL BURKE, explains the links between carbon and electricity in the Australian market:
15 Nov 13 - The New Zealand Government is ignoring "inconvenient" evidence about climate change, says a leading international climate scientist.
15 Nov 13 - By editor ADELIA HALLETT. The reason for the Government's failure to take decisive action on the biggest issue facing us became clear this week; it still doubts the science behind anthropogenic...
15 Nov 13 - COP19 will be the critical test of the international community's will to prevent dangerous climate change, says Green Party climate change spokesman Kennedy Graham.
15 Nov 13 - * Tony Abbott stifling Australia's climate change ambitions * Indonesia to launch voluntary carbon market * Formula E championship to generate €142 million EV sales by 2040 * Climate change and...
15 Nov 13 - United Nations Convention to Combat Desertification executive secretary MONIQUE BARBUT warns of imminent social chaos if we continue to ignore the impacts of climate change:
15 Nov 13 - With COP19 under way in Warsaw, CARBON MARKET SOLUTIONS looks at the background to international climate change agreements:
8 Nov 13 - By editor ADELIA HALLETT. The irony of an ancestor owning a coal mine is not lost on Dr Kennedy Graham.
8 Nov 13 - Dunedin City Council is one of the first local authorities in the country to measure its carbon footprint against the global greenhouse gas standard, ISO 14064-1:2006.
1 Nov 13 - * 31% of global economic output forecast to face 'high' or 'extreme' climate change risks. * EU presidency proposes new weakening of car emissions rules. * How Greenland can turn climate...
25 Oct 13 - Carbon Market Solutions chief WAYNE KING continues his analysis of ways in which climate change is being addressed in the Pacific:
21 Oct 13 - Spot NZUs finished under $4 for the first time in six weeks, OMFinancial reports.
---