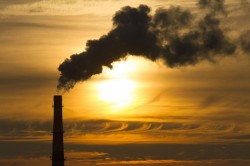 Wednesday - Consultation on the next review of the Emissions Trading Scheme will start next month.

6 Jul 18 - One of the 53 big companies stepping up to publicly support the Zero Carbon Bill says it doesn't want New Zealand's climate policy to end up like that of Australia.

27 Jun 18 - The future of low-emissions transport is not necessarily electric, car makers are telling the Government.

27 Jun 18 - By Toyota NZ chief executive ALASTAIR DAVIS | The Productivity Commission's draft on the move to a low-carbon emission economy through a Zero Carbon Act is a sound report on what lies ahead.

25 Jun 18 - The Government might increase New Zealand's 2030 emissions reduction target.

18 Jun 18 - By publisher ADELIA HALLETT | Is Opposition Leader Simon Bridges' offer to work with the Government on climate change policy worth any more than a dodgy hot-air carbon credit?
15 Jun 18 - The National Party says it will work with the Government to establish a climate change commission.
---
12 Jun 18 - Climate minister James Shaw has invited the National Party to help him to draft the Zero Carbon Act.
9 May 18 - Roughly half of the country thinks New Zealand has too many cows and nearly as many want a moratorium on new dairy conversions, a poll suggests.
7 May 18 - New Zealand's promise to be carbon-neutral by 2050 has earned it a rare positive mention in dispatches from Climate Action Tracker.
3 May 18 - All carbon capture and storage in New Zealand should qualify for credits under the Emissions Trading Scheme – no matter where the carbon comes from, the Productivity Commission says.
27 Apr 18 - The Productivity Commission's draft report will be high on the agenda for the National Party's Bluegreens forum in Christchurch this weekend.
27 Apr 18 - By publisher ADELIA HALLETT | Debate about whether New Zealand can decarbonise without going bankrupt should now be over.
26 Apr 18 - New Zealanders are more worried about climate change than they have been for six years.
3 Apr 18 - Environment minister David Parker says if you want to get his measure, look at the America's Cup deal he's just done.
27 Mar 18 - Climate minister James Shaw is meeting with some of the country's biggest industrial emitters – but isn't saying what they're discussing.
19 Mar 18 - By publisher ADELIA HALLETT | When it comes to action on climate change, we're pretty much back to where we were 10 years ago, when Carbon News started publishing.
19 Mar 18 - Climate and energy expert Professor RALPH SIMS explains why natural gas is not a "bridging" fuel between dirtier fossil fuels and low-carbon energy. Searching for it and using it, he says, will delay...
16 Mar 18 - Climate minister James Shaw appears to be convincing business he knows what he's doing.
---