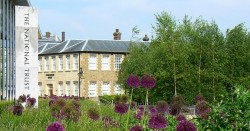 29 Mar 17 - Energy efficiency is a subject unlikely to grab the headlines, but there is a quiet revolution under way that is changing the electricity industry and helping to save the planet from climate change.
16 Feb 17 - A little of Treasury's thinking on how to protect the economy from carbon exposure has been revealed – including a hint that it wants to talk to the business community.

7 Feb 17 - OPINION | Tourism can be a force for good – depending how you do it, say World Tourism Organisation director-general TALEB RIFAI, United Nations Environment executive-director ERIK SOLHEIM and UNFCCC head PATRICIA ESPINOSA.

1 Feb 17 - New Zealand could cut the cost of meeting its international emissions reductions targets by linking its carbon market to emerging markets in Asia.

23 Nov 16 - A first report on how New Zealand can adapt to climate change – including environmentally sustainable economic growth - should be with the Government by May.

9 Nov 16 - New research reveals that the ability of New Zealand's land biosphere to absorb carbon could be 50 per cent more than currently estimated.

31 Oct 16 - A capital gains tax on rural land and letting farmers sell future carbon credits when they plant trees could help New Zealand to cut agricultural emissions, a new paper says.
---
20 Oct 16 - PRIME MINISTER John Key says New Zealand can cut greenhouse gas emissions while increasing agricultural production, despite advice to the contrary.
11 Oct 16 - The Government will not surrender extra carbon credits to cover the environmentally worthless credits New Zealand used to meet its first emissions reduction target – at least not yet.
28 Sep 16 - INTERVIEW: Hoesung Lee was elected chair of the Intergovernmental Panel on Climate Change just one month before the landmark Paris climate talks of 2015.
15 Sep 16 - Government suggestions that improved fuel efficiency will get New Zealand's transport emissions under control are nonsense, an expert says.
7 Sep 16 - The Climate Change Authority's latest report on Australia's climate goals has divided its membership – so much so that two authority members have divorce themselves from the report and written their...
2 Sep 16 - The Climate Change Authority¡¯s latest report outlining a recommended climate policy ¡°toolkit¡± is a reflection of what is seen by many as politically feasible in Australia now.
11 Aug 16 - A lawyer who advised a carbon-farming company that was later prosecuted by the Overseas Investment Office is under investigation over the affair.
9 Aug 16 - Insurance company IAG and property investor Goodman have been awarded a 5-star NABERSNZ whole-building rating for their Christchurch office.
8 Aug 16 - New Zealand needs an Earthquake Commission-style Climate Change Fund to help to pay for the inevitable impacts of climate change, says an expert in public policy.
1 Aug 16 - A New Zealand political scientist is to join a crucial planning meeting on how the world's scientific community should respond to the challenge of limiting global warming.
6 Jul 16 - The Government is failing to prepare New Zealand for the impacts of climate change – and has slashed millions of dollars of funding for domestic policy advice on the issue, the Green Party says.
6 Jul 16 - A major new climate policy was announced by the UK government on June 30, almost unnoticed in the Brexit aftermath.
---