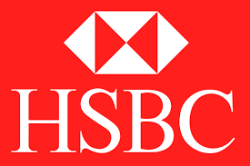 13 May 19 - Two major financial companies are issuing warnings to investors over climate change.

27 Mar 19 - Parliamentary Commissioner for the Environment Simon Upton answers questions on yesterdayís report recommending big changes to the way New Zealand deals with greenhouse gas emissions.

22 Mar 19 - Treasury wants to retain the ability to use international carbon credits to meet New Zealandís 2050 emissions reduction target, confidential papers show.

18 Mar 19 - Storing carbon in new native forests could help to bring down New Zealandís greenhouse gas emissions and protect native species at the same time, researchers say.
15 Mar 19 - The Interim Climate Change Committee will now report directly to climate minister James Shaw on whether the agricultural sector should be liable for emissions under the Emissions Trading Scheme.

14 Mar 19 - The Interim Climate Change Committee will make its recommendations next month on how New Zealand should treat greenhouse gases from agriculture.

8 Mar 19 - New Zealand's mayors have been asked whether they believe humans are causing the climate to change.
---
12 Feb 19 - National Party climate spokesperson Todd Muller has been reflecting on his year in the role.
8 Feb 19 - Transitioning to a low-carbon economy is at the top of the Governmentís budget priorities this year.
30 Nov 18 - Treasury has suggested the Government delay setting a 2050 emissions reduction target, saying giving the decision to the yet-to-be-established climate commission would allow more time to decide by...
16 Oct 18 - By ADELIA HALLETT | Today is the funeral of a man who pushed, to the best of his scientific and political ability, to get action on climate change.
19 Sep 18 - The thorny question of whether land is eligible for carbon forests could soon be solved Ė with a map.
12 Sep 18 - Feeding animals a genetically engineered high-energy ryegrass could cut greenhouse gas emissions from New Zealand farms by more than 20 per cent, the Government has been told.
5 Sep 18 - Recommendations for what is being called the biggest land-use change in New Zealandís history are pleasing foresters but not farmers.
31 Jul 18 - Green Party co-leader James Shaw might be the climate minister, but itís in his statistics portfolio that he is about to change everything.
27 Jul 18 - Most New Zealand companies are not disclosing their carbon risk Ė despite ranking the environment and climate change as their top priorities, a new survey shows.
13 Jul 18 - New central bank head Adrian Orr is warning of financial crisis and mass social unrest if the world doesnít urgently address climate change.
9 Jul 18 - New Zealandís $39 billion public retirement fund is among major investors applying renewed pressure to carbon-intensive industries.
5 Jun 18 - Two million hectares of New Zealand farmland could be switched from meat and dairy to more environmentally friendly horticulture, officials say.
---