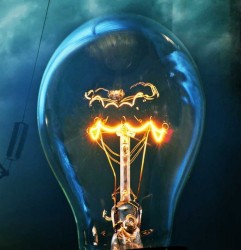 Tuesday - The Government is pushing ahead with plans to make New Zealandís electricity generation 100 per cent renewable, despite advice from the Interim Climate Change Committee that it would be better to focus on electrifying the transport and industrial heat sectors.

Tuesday - Submitters on the zero-carbon bill support a target of limiting warming to 1.5deg being enshrined in legislation.

Monday - The Labour Party is building a campaign base to push through the zero-carbon legislation.

Monday - Farmers facing falling log exports and prices for timber from woodlots are being urged to consider a new market Ė bioenergy.

11 Jul 19 - Methane from farm animals in New Zealand is doing more damage to the climate than the combined impacts of all other greenhouse gases, a new analysis says.

11 Jul 19 - Ten years ago, farmers pushing for the development of a market in soil carbon were running into a wary climate minister.

10 Jul 19 - YHA New Zealand and partners Sunshine Solar have been recognised as finalists in the Deloitte Energy Excellence Awards.
---
9 Jul 19 - New emissions standards for cars could cut New Zealandís greenhouse gas emissions by more than five million tonnes over 20 years.
9 Jul 19 - The removal of plastic from Air New Zealandís in-flight service is cutting its carbon emissions, the airline says.
9 Jul 19 - Ten years ago, New Zealand was working on plans for a voluntary market in soil carbon.
8 Jul 19 - Local authorities want to be able to take climate impacts into account when they are considering applications under the Resource Managements Act.
5 Jul 19 - The zero-carbon bill might not fulfil New Zealandís international obligations on climate change, the Government is being told.
2 Jul 19 - New Zealand can increase wealth and jobs and protect the environment Ė but itís going to take work, the Government says.
2 Jul 19 - Ten years ago, the idea of setting different targets for methane and other gases was gaining currency as it was debated in Parliament.
1 Jul 19 - The prospect of having to cut methane emissions by 10 per cent over the next decade is depressing otherwise optimistic farmers.
28 Jun 19 - Only a fraction of people flying to and from New Zealand are offsetting the greenhouse gas emissions from their flights, according to Air New Zealand figures.
27 Jun 19 - The Government is using its massive buying power to help to cut greenhouse gas emissions.
24 Jun 19 - The Governmentís target of cutting methane emissions by 10 per cent by 2030 is not set in stone, the climate minister says.
24 Jun 19 - Farmer co-operative LIC is the 100th organisation to join the Climate Leadersí Coalition.
---