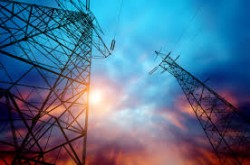 Wednesday - US academics are arguing with ferocity about how to achieve a fossil fuel phase out. But, for now, the debate is entirely academic.

21 Jun 17 - Parts of the agricultural sector are calling for farming to be included in the Emissions Trading Scheme and for a price on water.

21 Jun 17 - US scientists have just worked out how many lives, and at what price, solar power can deliver.

20 Jun 17 - Adaptation is about survival. Mitigation is about finding and implementing solutions to prevent the need to go into survival mode, says DR ANN SMITH chief executive of Enviro-Mark Solutions

19 Jun 17 - Canadian scientists have to think again as unusual Arctic warmth puts shipping at risk and icebergs freeze climate research plans.

15 Jun 17 - New Zealand's claims that its commercial fisheries are sustainably managed are under fire from international scientists.

9 Jun 17 - NIWA is investing $18 million in new supercomputers that will significantly enhance scientists' abilities to solve crucial issues facing the country.
---
8 Jun 17 - Wet and dry extremes across the world will become more marked as the planet heats up, evidence from past climates shows.
31 May 17 - Genetically modified crops remain controversial, but scientists still have faith that they will help both to replace fossil fuels and to feed the world.
30 May 17 - Energy-efficient production could cut global carbon dioxide emissions by a quarter, a new study shows.
30 May 17 - Europe, North America and tropical regions could all face even harder rainfall if fossil fuel emissions continue to increase global warming.
26 May 17 - More money for research in Antarctica will help scientists to understand how global warming is affecting Antarctica, says Science New Zealand chief executive Anthony Scott
24 May 17 - In the next 25 years, more than half of all of Switzerland's small glaciers will disappear − and Canada could lose 70 per cent of the volume of its frozen rivers by 2100.
23 May 17 - Substantial cuts to greenhouse gas emissions now will prevent New Zealanders alive today being exposed to temperatures they have never experienced before, says the New Zealand lead author of research...
16 May 17 - Failing to hold climate warming to 1.5deg could spell disaster for New Zealand's ancient West Coast podocarps forests, new research shows.
12 May 17 - Circulation changes caused by warming waters and melting polar ice are the most probable explanations for the rapidly falling levels of oxygen in the ocean.
10 May 17 - What will New Zealand do when 12,000 climate refugees from Tuvalu arrive on its doorstep?
8 May 17 - Ingenuity in laboratories worldwide is harnessing microbes, water and hot air to produce different types of renewable energy from greenhouse gas.
5 May 17 - April was – officially - warmer and wetter than usual.
---