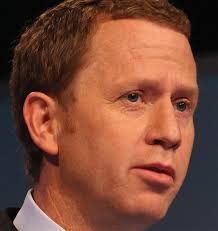 17 Apr 14 - New Zealand's latest Greenhouse Gas Inventory submitted to the UN confirms National's policies are driving climate change, the Green Party says.

11 Apr 14 - New Zealanders' love affair with cars and cows has pushed our greenhouse gas emissions up by 25 per cent.

4 Apr 14 - By PROF NICK ROWLEY.- In Australia, any sense of the need for an urgent policy response has stalled, despite this week's reminder from the IPCC of the threats the country faces – not to mention the warming already seen and the increase in extreme climate events.

21 Mar 14 - Only a quarter of post-1989 forest owners registered in the Emissions Trading Scheme have submitted their 2013 emissions returns.

28 Feb 14 - The Climate Change Authority's new report on emission reduction targets makes a compelling argument for Australia to go much further in cutting greenhouse gas emissions, writes CLIVE HAMILTON, Vice-Chancellor's Chair, Centre for Applied Philosophy and Public Ethics, Charles Sturt University.

21 Feb 14 - Frustrated Maori will take their carbon price grievances to the United Nations next week.

21 Feb 14 - The Australian Government's proposed Direct Action Plan may lead to more domestic emissions reductions than the Carbon Price Mechanism, according to new research.
---
21 Feb 14 - By WAYNE KING. Australia's media is drip-feeding news and commentary on the economic downturn in Australia - particularly in energy developments, the political turmoil revolving around the current...
14 Feb 14 - The destruction of hundreds of thousands of tree seedlings is part of a "market correction" and not due to a dysfunctional Emissions Trading Scheme, the Government says.
24 Jan 14 - Smart companies will have clear strategic objectives and flexible tactical responses to deal with on-going disruptive change likely to be caused by carbon policy this year, Westpac's international...
20 Dec 13 - Deforesation and a lack of new planting means New Zealand is unlikely to meet its 2030 emissions reduction target, a forestry expert is warning.
13 Dec 13 - The Government is sitting on millions of Kyoto units which could reduce the cost of the country's carbon liability.
6 Dec 13 - The use of international Kyoto credits in the New Zealand Emissions Trading Scheme is to be restricted.
29 Nov 13 - Almost 200 countries have signed a deal on climate change in Warsaw, marking the start of a journey toward a binding international agreement at the 2015 UN climate talks in Paris.
22 Nov 13 - Climate Change Minister Tim Groser has put New Zealand's emissions-reduction credentials to the COP19 gathering in Warsaw.
22 Nov 13 - The European Union says it is seeking a balanced package of decisions out of Warsaw to advance international climate action.
15 Nov 13 - COP19 will be the critical test of the international community's will to prevent dangerous climate change, says Green Party climate change spokesman Kennedy Graham.
15 Nov 13 - Canada has officially applauded the decision by Australian Prime Minister Tony Abbott to repeal the country's carbon tax.
15 Nov 13 - With COP19 under way in Warsaw, CARBON MARKET SOLUTIONS looks at the background to international climate change agreements:
---