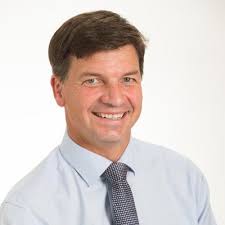 2 Jul 20 - Despite three decades of relative inaction on climate change and stalling from successive Australian Governments, the Morrison Government has claimed success in meeting Australiaís targets under the Kyoto Protocol, which came to an end on Wednesday.

26 Jun 20 - The third leg of the Governmentís climate change legislation trifecta came home this week.

25 Jun 20 - New Zealand will take the proposed ground-breaking Agreement on Climate Change, Trade and Sustainability to the table in trade talks with the United Kingdom.

15 Apr 20 - New Zealandís emissions fell slightly in 2018 Ė but not because the country has changed its behaviour.
12 Feb 20 - Carbon dioxide emissions from energy production in the developed world has finally fallen to the level it was at in 1990, the Kyoto Protocol baseline year.

7 Feb 20 - Wildfires raging in Australia this summer show why New Zealand must include emissions from natural disasters in its climate reporting, says an expert on environmental accounting.

30 Jan 20 - New Zealand comes out on top in a row with Australia about climate change, according to The Guardian.
---
17 Dec 19 - Climate minister James Shaw says a handful of countries are preventing the settling of rules governing global carbon markets.
13 Dec 19 - Allowing countries to carry Kyoto credits forward could effectively kill the Paris Agreement, negotiators are being told.
12 Dec 19 - Any breakthrough in talks over rules governing international carbon trading is likely to come at the last minute, says climate minister James Shaw.
9 Dec 19 - New Zealand faces up to the world in Madrid today to explain how it is meeting its emissions reduction targets despite a 23 per cent rise in gross emissions and 65 per cent rise in net emissions...
5 Dec 19 - Prime Minister Jacinda Ardern is under international pressure to increase New Zealandís 2030 emissions reduction target in line with the Paris Agreement.
5 Dec 19 - New Zealand will sign up to new international maritime regulations to reduce ship emissions and lift air quality around ports and harbours.
5 Dec 19 - Ten years ago, hopes were high that a global climate agreement to replace the Kyoto Protocol would be in place within six months.
3 Dec 19 - New Zealandís plan to use carbon credits to meet part of its emissions reduction target means the country has a big stake in international climate negotiations now under way in Madrid.
26 Nov 19 - Extra carbon stored in pre-1990 forests should be recognised with carbon credits, forest owners say.
5 Nov 19 - The Government intends sticking with the recommendations of the select committee when the zero-carbon bill comes back before Parliament this afternoon.
29 Oct 19 - National Party deputy leader and former climate minister Paula Bennett says when it was in power, her party stabilised greenhouse gas emissions, while under this Government they will keep rising...
25 Oct 19 - By publisher ADELIA HALLETT | Climate minister James Shaw, take a bow - you deserve five minutes in the sun for doing what none of your seven predecessors did.
---