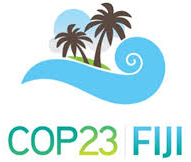 17 Oct 17 - Acting climate minister Paula Bennett will deliver New Zealand's opening statement at the pre-COP climate talks in Fiji today.

4 Oct 17 - The head of the National Party's Bluegreens policy advisory group says pine trees should be planted on Department of Conservation land to offset New Zealand's greenhouse gas emissions.

28 Sep 17 - A second government department has said New Zealand's current electric vehicle policy won't get people out of fossil fuel-driven cars.

25 Sep 17 - A party which has vowed to get rid of the Emissions Trading Scheme now holds the balance of power in New Zealand's Parliament.

3 Aug 17 - The regeneration of vast areas of carbon-storing native forests is being hampered by "pickiness" over the definition of carbon forests.
2 Aug 17 - The forestry sector has behaved rationally in response to the Emissions Trading Scheme - but the scheme itself hasn't always been rational, a new analysis shows.

31 Jul 17 - Seven weeks out from the general election, we've finally got a political leader talking climate change policy – and it's Winston Peters.
---
20 Jun 17 - Adaptation is about survival. Mitigation is about finding and implementing solutions to prevent the need to go into survival mode, says DR ANN SMITH chief executive of Enviro-Mark Solutions
19 Jun 17 - The climate benefits of half New Zealand's electric car fleet will be wiped out by the scrapping of electric train engines in favour of diesels, says an international sustainable energy expert.
26 May 17 - New Zealand's greenhouse gas emissions fell slightly in 2015 - but only because a drought forced dairy farmers to cut production.
30 Mar 17 - Officials will report to the Government in the middle of the year on the next round of changes to the Emissions Trading Scheme.
29 Mar 17 - Landowners are planting forests again – and farmers looking to offset emissions appear to be among them.
10 Mar 17 - The Opportunities Party would put a cap on New Zealand's greenhouse gas emissions, get rid of the $25 carbon price cap and free credits for heavy emitters and bring some agricultural emissions into...
7 Mar 17 - The aviation industry is the first sector to introduce a global design standard on emissions.
6 Mar 17 - Donald Trump wants to restrict or even abolish the US Environmental Protection Agency. In particular, he is proposing to dramatically limit the federal agency's power to regulate carbon dioxide...
1 Mar 17 - Liquid hydrogen might be the solution to the thorny problem of sustainable air travel.
27 Feb 17 - The European Parliament has lost patience with shipping industry inaction over climate change and has outlined plans to include vessels in its Emissions Trading System.
13 Feb 17 - By editor ADELIA HALLETT | Try these numbers: Humans are causing the climate to change at 170 times the natural rate. Our "carbon budget" to keep warming below 1.5deg will be used up in five years....
3 Feb 17 - Our former climate ambassador says that agriculture should be brought into the Emissions Trading Scheme – even if it is treated differently.
---