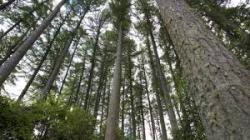 9 Mar 15 - Latest figures show that New Zealand is not planting enough trees to meet its climate change pledges, and a carbon forestry expert says that the Government is to blame.

23 Feb 15 - New Zealand's Emissions Trading Scheme legislation is so full of "words, fishhooks and traps" that giving sound legal advice on it to businesses is almost impossible, says one of our leading legal minds.

23 Feb 15 - Distinguished law fellow Sir Geoffrey Palmer, QC, has been at or near the heart of our attempts to tackled climate change for nearly three decades.

23 Feb 15 - Shell chief Ben van Beurden is pointing the way for oil companies to demand greater certainty over future climate policy.

27 Jan 15 - New Zealand carbon is at its highest price in more than two years.

22 Dec 14 - Australia's emissions of climate-changing greenhouse gases are going up and up – and are set to rise by more than 50% over 1990 levels by 2020, according to new research.

15 Dec 14 - New Zealand is using smoke and mirrors to meet its 2020 emissions reduction target, when it could get there by using clean heating and transport technologies, says one of our leading scientists.
---
15 Dec 14 - A deal struck in Lima between 196 nations today leaves open the possibility of saving the planet from dangerous overheating. But its critics say the prospects of success are now slim.
8 Dec 14 - New Zealand has a $3 billion carbon headache looming – and Treasury says that's the conservative estimate.
1 Dec 14 - The Government will use international Kyoto credits received in what's known as the KP1 true-up to cover its emissions blow-out.
1 Dec 14 - A new round of talks in Lima is an opportunity to raise immediate awareness on climate change and lay the foundation for a new universal agreement to be adopted in 2015, says a top UN official.
10 Nov 14 - The role of the United States in confronting the global climate crisis has been cast into serious doubt after an election that stacked the deck in Congress in favor of fossil fuel industries.
3 Nov 14 - All three of New Zealand's major political parties say that the IPCC's latest call on climate change is important.
28 Oct 14 - The Trans-Pacific Partnership threatens a green trade deal that could ultimately do more to reduce carbon emissions than international climate agreements such as the failed Kyoto Protocol.
20 Oct 14 - Chile's new carbon tax potentially offers New Zealand an opportunity to offset some of its own agricultural greenhouse gas emissions, says economist Dr Suzi Kerr.
13 Oct 14 - A controversial decision to make foresters the only emitters banned from using cheap foreign carbon credits to offset their greenhouse gas emissions is under review.
13 Oct 14 - The Government remains mum on New Zealand's 2030 emissions reduction target.
13 Oct 14 - A team of French academics has proposed an international carbon trading system, whereby countries with the highest average CO2 emissions pay the most.
13 Oct 14 - The global economy could be losing as much as $1 trillion annually by the end of the century if countries do not take urgent steps to stop ocean acidification, says a new report.
---