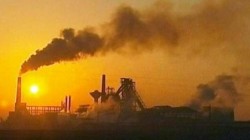 13 Feb 17 - By editor ADELIA HALLETT | Try these numbers: Humans are causing the climate to change at 170 times the natural rate. Our "carbon budget" to keep warming below 1.5deg will be used up in five years. New Zealand's per person emissions work out to 18 tonnes a year each – nine times higher than the global allowance.

3 Feb 17 - Our former climate ambassador says that agriculture should be brought into the Emissions Trading Scheme – even if it is treated differently.

14 Dec 16 - Last month's 7.8 earthquake will delay the publication of New Zealand's next Greenhouse Gas Inventory.

25 Nov 16 - New Zealand has started talking to countries about supplying carbon credits to help to meet its Paris Agreement emissions reduction pledge.

24 Nov 16 - International momentum for action on climate change is building, despite the United States electing Donald Trump president, says New Zealand's climate change ambassador.

24 Nov 16 - It seems almost certain that US President-elect Donald Trump will walk away from the Paris climate agreement next year. In the absence of US leadership, the question is: who will step up?

18 Nov 16 - The Prime Minister says the Emissions Trading Scheme is operating "pretty well".
---
18 Nov 16 - Green Party MP Dr Kennedy Graham, a former diplomat and veteran of international climate change negotiations, reports from the latest round, in Marrakech.
16 Nov 16 - New Zealand is likely to use 38.1 million tonnes of its surplus carbon credits to meet its next emissions reduction target and will not need access to international markets, climate change talks in...
15 Nov 16 - Treasury's opinion on whether New Zealand should retire more carbon credits to make up for the "dodgy" units it surrendered to meet it first emissions reduction pledge remains tantalisingly out of...
11 Nov 16 - New Zealand's legal ability to use carried-over Kyoto carbon units to meet its 2020 emissions reduction target is being questioned.
11 Nov 16 - Australia has announced that it is to ratify the Paris climate agreement, which entered into force last Friday.
9 Nov 16 - New research reveals that the ability of New Zealand's land biosphere to absorb carbon could be 50 per cent more than currently estimated.
7 Nov 16 - The door is slightly open for the Government to reconsider the contentious pre-1990/post-1989 forestry split under the Emissions Trading Scheme.
4 Nov 16 - New Zealand is showing "true leadership" on the development of global carbon markets, a new report says.
21 Oct 16 - The US, China and the European Union should bring in border taxes on carbon emissions contained in imported products not already taxed in their countries of origin, according to a former New Zealand...
20 Oct 16 - Non-forestry carbon credits worth more than $350 million – many of them given by taxpayers to large industrial emitters – are sitting in private carbon accounts.
11 Oct 16 - The Government will not surrender extra carbon credits to cover the environmentally worthless credits New Zealand used to meet its first emissions reduction target – at least not yet.
10 Oct 16 - The Government was warned last year that New Zealand could face criticism for using hot-air credits to meet its 2020 emissions reduction target, documents show.
---