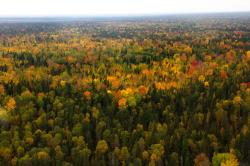 Monday - Russia has a reputation as one of the more difficult states involved in international climate negotiations – and don't expect things to change at the latest UN conference in Paris.

Monday - New Zealand is proposing in Paris a climate agreement that is not legally binding. PETER NEWELL, Professor of International Relations at the University of Sussex, explains why legally binding agreements don't work.

Monday - Australia is likely to use carry-over credits from KP1 to cover an emissions blow-out, a commentator is predicting.
16 Nov 15 - Parliamentary Commissioner for the Environment Dr Jan Wright will on Thursday release her report on the implications for New Zealand of sea level rises.

9 Nov 15 - New Zealanders need to halve their greenhouse gas emissions by 2030 to do their fair share – and that's on 1990 levels, not the Government's new favourite baseline of 2005 - officials say.
2 Nov 15 - In the rolling hills of Victoria's Strzelecki Ranges, among paddocks of pasture and potatoes, stands a simple steel monument to the world's tallest tree.

27 Oct 15 - Climate Change Minister Tim Groser has confirmed that it was fear of an international backlash that stopped the Government splitting agricultural emissions from other emissions in New Zealand's post-2020 emissions reduction target, despite strong pressure from Treasury.
---
21 Oct 15 - International climate change negotiations in Paris are likely to produce a "bottom-up" agreement that will isn't binding but will hold countries accountable for their actions, Climate Change Minister...
28 Sep 15 - The United Nations is offering Kyoto-compliant carbon credits directly to the public.
21 Sep 15 - New Zealand came close to splitting agriculture off from its post-2020 emissions reduction target in a bid to save money, but dropped the idea amid fears of an international backlash.
7 Sep 15 - Emissions trading needs to be backed by ambitious targets, transparent reporting and international accountability if it is to be effective in tackling climate change.
31 Aug 15 - The Government is now doing what businesses have been doing since 2011 – totting up how many credits it has to surrender to meet its obligations.
24 Aug 15 - More of New Zealand's post-1989 plantation forests are outside the Emissions Trading Scheme than are in it.
17 Aug 15 - Europe's greenhouse gas emissions are falling fast, mainly because of the rapid spread of the wind turbines and solar panels that are replacing fossil fuels for electricity generation.
3 Aug 15 - Wine seems to be a handy way to galvanise concerns about the future ill-effects of climate change.
20 Jul 15 - New Zealand wants the next global climate change agreement to treat biological gases treated differently from other greenhouse gases.
20 Jul 15 - In the saga of mendacity that is the climate policy debate, no claim has been more audacious than the one now being told by the federal government about Australia's "success" in meeting its Kyoto...
13 Jul 15 - New Zealand could be in trouble with its post-2020 emissions reduction target if the world doesn't allow us to continue to use creative accounting to meet our obligations, international scientists...
8 Jul 15 - The 2030 emissions reduction target announced yesterday will damage New Zealand's credibility at this year's Paris climate talks, says the man who negotiated for us in Kyoto.
---