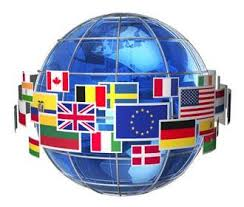 8 Dec 17 - Officials are working on getting New Zealand access to international carbon markets when they develop – but they don't want their activities made public.

20 Nov 17 - Entities with future carbon liabilities should be thinking about hedging with European units – and that includes the country itself, says a leading carbon broker.

16 Nov 17 - Government officials have looked at cutting the allocation of free credits to some industrial emitters by between 1 per cent and 3 per cent a year.
14 Nov 17 - New Zealand might yet come good on the issue of dodgy carbon credits.
8 Nov 17 - Carbon markets need to do things differently to avoid the mistakes of the Kyoto Protocol, a market watchdog says.

3 Nov 17 - Government delegations gathering in Bonn for the start of annual UN climate talks on Monday need to ramp up efforts, says the International Emissions Trading Association.

31 Oct 17 - A global failure to cut greenhouse gas emissions will see New Zealand farmers face demands for major production cuts, the world's largest milk-processor is warning.
---
17 Oct 17 - Acting climate minister Paula Bennett will deliver New Zealand's opening statement at the pre-COP climate talks in Fiji today.
4 Oct 17 - The head of the National Party's Bluegreens policy advisory group says pine trees should be planted on Department of Conservation land to offset New Zealand's greenhouse gas emissions.
28 Sep 17 - A second government department has said New Zealand's current electric vehicle policy won't get people out of fossil fuel-driven cars.
25 Sep 17 - A party which has vowed to get rid of the Emissions Trading Scheme now holds the balance of power in New Zealand's Parliament.
3 Aug 17 - The regeneration of vast areas of carbon-storing native forests is being hampered by "pickiness" over the definition of carbon forests.
2 Aug 17 - The forestry sector has behaved rationally in response to the Emissions Trading Scheme - but the scheme itself hasn't always been rational, a new analysis shows.
31 Jul 17 - Seven weeks out from the general election, we've finally got a political leader talking climate change policy – and it's Winston Peters.
20 Jun 17 - Adaptation is about survival. Mitigation is about finding and implementing solutions to prevent the need to go into survival mode, says DR ANN SMITH chief executive of Enviro-Mark Solutions
19 Jun 17 - The climate benefits of half New Zealand's electric car fleet will be wiped out by the scrapping of electric train engines in favour of diesels, says an international sustainable energy expert.
26 May 17 - New Zealand's greenhouse gas emissions fell slightly in 2015 - but only because a drought forced dairy farmers to cut production.
30 Mar 17 - Officials will report to the Government in the middle of the year on the next round of changes to the Emissions Trading Scheme.
29 Mar 17 - Landowners are planting forests again – and farmers looking to offset emissions appear to be among them.
---