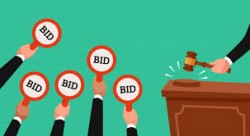 Today 10:00am - Green Party co-leader James Shaw is still in the running to retain his role as the country's climate minister – but that might mean clearing up a bit of a mess of his own making.

Thursday - Once again science has presented evidence that a new geological epoch is here. This human footprint is all our own work.

Wednesday - Some of the country's biggest organisations are working together to figure out how to drive sustainable purchasing by businesses.

Wednesday - Oil company ConocoPhillips has a problem; it wants to pump 160,000 more barrels of oil each day from a new project on Alaska's North Slope, but the fossil fuels it and others produce are leading to global heating, and the Arctic is melting.

Wednesday - Former Australian Prime Minister Kevin Rudd says the spreading of misinformation about climate change and other issues warrants a Royal Commission investigation into Rupert Murdoch's media monopoly.

Tuesday - Carbon markets have barely reacted to the general election, which returned Labour to power with an absolutely majority and arguably an endorsement of its actions on climate change.

Tuesday - Electrification of more of the economy to reduce the country's greenhouse gas emissions will require a resolution to the risk posed by dry years to the hydro-electricity system, says Climate Change Commission chair Dr Rod Carr.
---
Tuesday - China has slammed the United States' environmental and climate record, in an extraordinary public attack less than two weeks before Americans go to the polls.
Tuesday - Current rules on company disclosures to help markets price in risks from climate change will become mandatory, a senior Bank of England official said on Friday.
Monday - Who will be New Zealand's next climate minister? Carbon News canvasses the options and comes up with four names.
Monday - In 1915, Mike Gibbs' ancestors made their way from the flat, agricultural plains of Southland to the wild, steep, forested edge of Eastern Fiordland.
Monday - European Union leaders say they will decide on a more stringent climate target for 2030 at a summit in December, leaving more time to forge a united European response to climate change.
Monday - The world is dragging its feet on efforts to tackle the climate crisis by reducing its energy use, according to a global watchdog.
16 Oct 20 - A new Labour Government could bring in carbon tariffs at the border, says Trade Minister David Parker.
16 Oct 20 - Climate Minister James Shaw tried to put a price on greenhouse gas emissions from agriculture from next year, according to fellow Green Cabinet minister Eugenie Sage.
16 Oct 20 - United States supreme court nominee Amy Coney Barrett refused to say whether she accepts the science of climate change, under questioning from Kamala Harris, saying she lacked the expertise to know...
15 Oct 20 - Forestry's role under the Emissions Trading Scheme would be reviewed under a National Government and agricultural emissions would not face a carbon price until other countries do the same.
15 Oct 20 - Economic growth is driving New Zealand's rising greenhouse gas emissions, a new report confirms.
15 Oct 20 - Every so often you come across a piece of writing so extraordinary that you cannot help but share it. One such piece is a sermon on global warming by American pastor John MacArthur.
---