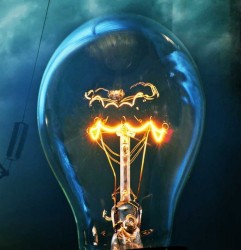 Tuesday - The Government is pushing ahead with plans to make New Zealandís electricity generation 100 per cent renewable, despite advice from the Interim Climate Change Committee that it would be better to focus on electrifying the transport and industrial heat sectors.

Tuesday - Submitters on the zero-carbon bill support a target of limiting warming to 1.5deg being enshrined in legislation.

Monday - The Labour Party is building a campaign base to push through the zero-carbon legislation.

Friday - Ten years ago, farmers were denying they were climate change deniers and asking why New Zealandís huge exclusive economic zone wasnít included in the countryís emissions profile.

9 Jul 19 - Rural communities relying on rain on their roofs for water could be at more risk of disease as the climate warms, new research shows.

8 Jul 19 - Local authorities want to be able to take climate impacts into account when they are considering applications under the Resource Managements Act.

5 Jul 19 - The zero-carbon bill might not fulfil New Zealandís international obligations on climate change, the Government is being told.
---
4 Jul 19 - Farmers say they are prepared to cut methane emissions by 10 per cent by 2050 Ė well short of the target the Government intends imposing.
4 Jul 19 - The Government is coming under increasing pressure to provide local councils with the skills and resources they need to deal with the impacts of climate change.
2 Jul 19 - New Zealand can increase wealth and jobs and protect the environment Ė but itís going to take work, the Government says.
2 Jul 19 - By SARAH GARD | Pasture management, alongside livestock solutions, shouldnít be overlooked as a tool for mitigating climate change.
1 Jul 19 - The prospect of having to cut methane emissions by 10 per cent over the next decade is depressing otherwise optimistic farmers.
28 Jun 19 - Energy and climate expert Professor Ralph Sims has been trying for years to get the message across to New Zealanders that driving cars is our climate downfall.
27 Jun 19 - Domestic and international tourists driving cars are pushing up New Zealandís greenhouse gas emissions, counteracting a small drop in emissions from industry.
25 Jun 19 - The Reserve Bank says it might have to step in and regulate if companies fail to deal with climate risks.
24 Jun 19 - The Governmentís target of cutting methane emissions by 10 per cent by 2030 is not set in stone, the climate minister says.
24 Jun 19 - Farmer co-operative LIC is the 100th organisation to join the Climate Leadersí Coalition.
21 Jun 19 - New Zealandís domestic demand for carbon credits is expected to exceed 43 million units in 2023 - up more than two million units on this year, new figures show.
21 Jun 19 - Ten years ago, businesses were being warned that climate change would affect energy, shipping, tourism and insurance.
---