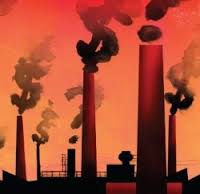 Thursday - Non-forestry carbon credits worth more than $350 million – many of them given by taxpayers to large industrial emitters – are sitting in private carbon accounts.

Thursday - PRIME MINISTER John Key says New Zealand can cut greenhouse gas emissions while increasing agricultural production, despite advice to the contrary.

Thursday - Parliamentary Commissioner for the Environment Dr Jan Wright's report on agricultural greenhouse gas emissions is being well received.

18 Oct 16 - Brazilian scientists, alarmed at the ongoing destruction of the Amazon rainforest, have proposed a radical plan to save it.

14 Oct 16 - Should New Zealand follow the UK model of an independent, statutory climate committee?

11 Oct 16 - Feeding the world's growing population in a rapidly warming world will not be possible with modern intensive agriculture that relies on cutting down more forests to plant crops, according to new research.

10 Oct 16 - The Government was warned last year that New Zealand could face criticism for using hot-air credits to meet its 2020 emissions reduction target, documents show.
---
10 Oct 16 - It's becoming increasingly commonplace to suggest that humans now dominate the planet.
6 Oct 16 - New Zealand's plans to buy its way out of emissions reductions run foul of the United Nations' Framework Convention on Climate Change, Opposition parties say.
5 Oct 16 - New Zealand has ratified the Paris Agreement and the European Union is about to, pushing the global climate change treaty over the threshold to bring it into force.
29 Sep 16 - New Zealand's greenhouse gas emissions are set to double between 1990 and 2030 – and even with a carbon price of $50 a tonne, we could still be short of our Paris Agreement pledge by 143 million...
28 Sep 16 - China is protecting itself against future food supply problems caused by climate change by buying or leasing large tracts of land in Africa and South America, a leading UK climate scientist says.
23 Sep 16 - The Government must cancel all surplus carbon units it's sitting on in 2020 as part of ratifying the Paris Agreement, says the group that wrote the Climate Cheats report.
23 Sep 16 - Can we really feed nine billion people? That's the estimated global population in the year 2050.
23 Sep 16 - The social and economic impacts of climate change have already begun to take their toll – but most people do not yet know this.
16 Sep 16 - New Zealand's reported greenhouse gas emissions have fallen drastically.
16 Sep 16 - New Zealand's greenhouse gas emissions from agriculture continue to climb.
16 Sep 16 - Just 4.6 million NZUs came into the Emissions Trading Scheme last year, new Government figures show.
15 Sep 16 - A hardwood substitute has been developed to effectively end the need to log native forests.
---