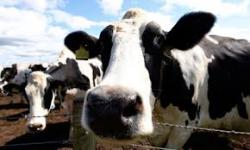 17 Apr 14 - Agriculture greenhouse emissions have nearly doubled over the past 50 years and may increase by another 30 per cent by 2050, according to new estimates from the UN Food and Agricultural Organization.

17 Apr 14 - New Zealand's latest Greenhouse Gas Inventory submitted to the UN confirms National's policies are driving climate change, the Green Party says.

11 Apr 14 - By TIM RADFORD.- US scientists have a new green solution to urban construction: chop down trees and use the wood for buildings.

11 Apr 14 - The United Nations has launched the Decade of Sustainable Energy for All, an initiative aimed at promoting renewable energy and energy efficiency worldwide

4 Apr 14 - A commercial-scale biodiesel project nearly stymied by the withdrawal of Government support is to go ahead.
4 Apr 14 - By DOUGLAS CRAWFORD-BROWN.- Biofuels alone are unsustainable, but can still help to combat climate change.
4 Apr 14 - IS THE Emissions Trading Scheme working and will it be more effective after the forthcoming election?
---
28 Mar 14 - A LEADING forestry services executive is calling on the Government to set a target range for carbon prices.
28 Mar 14 - ONE OF THE companies involved in a $13.5 million project investigating the viability of turning wood waste into biofuel says it is not involved in the NXT Fuels project.
28 Mar 14 - INTERNATIONAL carbon traders say there is little incentive for the private sector to get involved in carbon-sequestering forestry projects.
28 Mar 14 - AIR POLLUTION killed seven million people across the globe in 2012, making it the world's largest single environmental health risk, according to new figures.
21 Mar 14 - National could feel at the ballot box its failure to take action on carbon prices and lack of vision on forestry.
21 Mar 14 - The Green Party in Government will put $1 million toward the cost of the first 10-storey or higher New Zealand building made with structural timber, co-leader Dr Russel Norman said this week.
21 Mar 14 - Tomorrow is World Water Day. Foodtank president DANIELLE NIERENBERG says that farmers around the world should be looking to colleagues who have come up with innovative ways of using each drop more...
14 Mar 14 - By PAUL BROWN.- Every energy expert and scientist would agree that one of the cheapest and quickest ways to cut fossil fuel use and stave off dangerous climate change is better insulation of homes,...
14 Mar 14 - Governments in the Asia-Pacific region – which has more hungry people than all the other regions of the world combined – should take some major decisions about ways to increase food production and...
7 Mar 14 - The Prime Minister says he accepts that 50,000 new jobs would be created by Maori following through on a promise to plant one million hectares of new forest if the Government lifts carbon prices.
7 Mar 14 - The Government is refusing to adopt a national forestry policy, despite relying on tree planting to meet international greenhouse gas emissions reductions obligations.
7 Mar 14 - By ALEX KIRBY, London.- Europe has the technology and the raw material to make a big cut in the amount of oil its transport uses, researchers say - but it will fail to reap the benefits on offer...
---