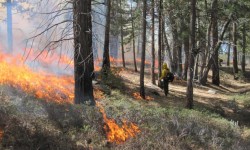 Today 12:00pm - More fierce and frequent fires are reducing forest density and tree size and may damage forests' ability to capture carbon in the future, according to a global study.

Tuesday - Here's the bad news: Unless India opts for a totally new energy policy - a revolutionary switch to a clean future - the world has no chance of avoiding dangerous climate change.

Monday - THE COUNTRY'S newest carbon platform has done its first trade.

10 Feb 21 - The latest round of Government funding to help cut the country's traffic emissions has gone to projects including hydrogen trucks, EV charging and car-and-bike-sharing schemes.

10 Feb 21 - Debate on the first reading of the Climate Change Response (Auction Price) Amendment Bill continues today.

9 Feb 21 - Parliament sits today for the first time this year, with the first reading of the Climate Change Response (Auction Price) Amendment Bill expected today.

9 Feb 21 - Australian Prime Minister Scott Morrison might be warming to the goal of net-zero emissions by 2050, but federal Nationals leader Michael McCormack has thrown a spanner in the works by suggesting agriculture be excluded from the target.
---
5 Feb 21 - Parliament resumes on Tuesday, and select committees are back into full swing.
4 Feb 21 - Toitu Envirocare holds a webinar today on the impact of covid-19 on greenhouse gas emissions, include accounting for people working from home.
3 Feb 21 - Wairarapa farmer Mike Ashby feels the Government's 2025 deadline for bringing agriculture into the Emissions Trading Scheme hanging over his head like a Sword of Damocles.
2 Feb 21 - Ten years ago, foresters' interest in the carbon markets was picking up.
29 Jan 21 - Today is the last day to submit tenders to produce the second stage of the Government's Wood Fibre Futures Project, analysing the business case for developing wood-based products including biocrude...
28 Jan 21 - The Government is pre-empting likely criticism from the Climate Change Commission by today announcing a suite of policies tackling greenhouse gas emissions from transport.
28 Jan 21 - Testing of the country's new carbon-auction regime continues today.
27 Jan 21 - The country's new carbon-auctioning regime is being put through its paces today and tomorrow with a simulated auction. The first real auction will be on March 17.
26 Jan 21 - Simulated auctions of NZUs to test the new regime will be held tomorrow and on Thursday.
11 Dec 20 - A major shareholder in New Zealand's only oil refinery says it should be converted to producing renewable fuels.
10 Dec 20 - A second regional authority is calling for non-forestry carbon sequestration like wetland restoration to earn carbon credits.
10 Dec 20 - The grasslands of northern China and Mongolia could be about to lurch into a climate tipping point, an irreversible sequence of heat and drought.
---