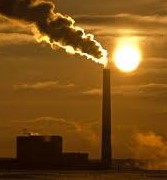 Today 9:00am - New Zealandís greenhouse gas emissions are set to double between 1990 and 2030 Ė and even with a carbon price of $50 a tonne, we could still be short of our Paris Agreement pledge by 143 million tonnes.

Wednesday - China is protecting itself against future food supply problems caused by climate change by buying or leasing large tracts of land in Africa and South America, a leading UK climate scientist says.

23 Sep 16 - The Government must cancel all surplus carbon units itís sitting on in 2020 as part of ratifying the Paris Agreement, says the group that wrote the Climate Cheats report.

23 Sep 16 - Can we really feed nine billion people? Thatís the estimated global population in the year 2050.

23 Sep 16 - The social and economic impacts of climate change have already begun to take their toll Ė but most people do not yet know this.

16 Sep 16 - New Zealandís reported greenhouse gas emissions have fallen drastically.
16 Sep 16 - New Zealandís greenhouse gas emissions from agriculture continue to climb.
---
16 Sep 16 - Just 4.6 million NZUs came into the Emissions Trading Scheme last year, new Government figures show.
15 Sep 16 - A hardwood substitute has been developed to effectively end the need to log native forests.
13 Sep 16 - Even in degraded forests, wild animals can survive. Selectively logged forests in Borneo can still be home for the clouded leopard and the civet, the orangutan and the bearded pig.
6 Sep 16 - New Zealand is likely to ratify the Paris Agreement in the next couple of months, the Government says.
5 Sep 16 - Palm oil makes a big contribution to modern life as one of the most widely used substances in food, cooking, cosmetics, medicines and a range of chemicals. But the industry that produces it is...
31 Aug 16 - Sustainable forestry in New Zealand is being recognised with two new awards from the Prince of Wales.
29 Aug 16 - New Zealand will face significant economic damage from the Paris Agreement if carbon stored in forests is not recognised, the Emissions Trading Scheme is not linked internationally, and agricultural...
18 Aug 16 - Carbon budgeting and a climate commission are not on the table for cross-party talks on climate change.
16 Aug 16 - Some of New Zealandís largest carbon emitters, along with forestry companies and even iwi are among the organisations that used cheap EURs to meet their liabilities under the Emissions Trading...
11 Aug 16 - A lawyer who advised a carbon-farming company that was later prosecuted by the Overseas Investment Office is under investigation over the affair.
5 Aug 16 - Carbon credits have netted a dairy farmer more than he could have ever made from running livestock on his Taranaki hill country.
4 Aug 16 - Calls for cross-party policy on climate change, and complaints about ďcontinual and ad-hocĒ changes to the Emissions Trading Scheme dominated comments on the first stage of the latest review of the...
---