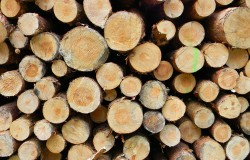 Thursday - The ditching of plans for a large geothermally driven wood-processing plant in Northland shows why the Government must sort out New Zealandís bioenergy plan, the industry says.

Thursday - Bio-waste from places like dairy sheds can be used to transform degraded soils into top-producing land, research is showing.

Wednesday - Up-front payments of $400 a kilogram to cut nitrogen run-off from farms would see dairy farms turned into forests, Government-funded research shows.

Tuesday - New Zealand will be billions of dollars a year better off if it plants trees along waterways.

Monday - Three new studies illuminate the sheer complexity of the aspect of climate science known as the carbon cycle − how carbon dioxide gets into the atmosphere and out again.

25 Nov 16 - Biodiversity is not just a conservationist ideal, it is a high-value strategy, according to new research. It makes forests more productive, and could deliver up to $500bn a year in wealth across the planet.

22 Nov 16 - Australiaís rising carbon emissions are expected to rise even further after the NSW government successfully passed controversial land-clearing legislation in state parliament.
---
17 Nov 16 - All key sectorsĖ including commercial agriculture Ė must have major emissions cuts under way by 2020 if the world is to keep global warming within the Paris Agreementís 1.5deg limit, a new report...
16 Nov 16 - New Zealand is likely to use 38.1 million tonnes of its surplus carbon credits to meet its next emissions reduction target and will not need access to international markets, climate change talks in...
11 Nov 16 - New Zealandís legal ability to use carried-over Kyoto carbon units to meet its 2020 emissions reduction target is being questioned.
11 Nov 16 - The latest round of funding from the Governmentís Afforestation Grants Scheme will see 5.5 million trees planted next winter.
9 Nov 16 - New research reveals that the ability of New Zealandís land biosphere to absorb carbon could be 50 per cent more than currently estimated.
7 Nov 16 - The door is slightly open for the Government to reconsider the contentious pre-1990/post-1989 forestry split under the Emissions Trading Scheme.
3 Nov 16 - The climate ministers are seriously considering the Parliamentary Commissioner for the Environmentís afforestation proposals, it was revealed yesterday.
3 Nov 16 - An eight-year investment in bioenergy is finally paying off with customers for an Invercargill laundry company.
2 Nov 16 - The Government is being accused of attempting to cook the books by changing the way in which carbon stored in trees is accounted for.
2 Nov 16 - No country has made the move to low-carbon bioenergy without strong governmental support, the New Zealand Bioenergy Association has been told.
1 Nov 16 - The Government says itís working on new ways to get more native and exotic trees in the ground.
1 Nov 16 - Rainfall patterns will have changed so drastically by the end of this century that agriculture, forestry and fishing will all be seriously affected, warns the UNís latest State of Food and...
---