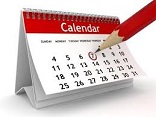 Friday - Parliament is taking a break for the school holidays and will next sit on July 21.

Thursday - New Zealand carbon prices are at record levels, but how high are they going?
Thursday - Ten years ago, the man who led the forestry sector's fight for the right to claim carbon credits was hopeful about New Zealand's fledgling carbon market.

Thursday - The Government's plan to whizz some covid-19 pandemic economic recovery projects through the resource consenting processing is expected to be passed today.

Wednesday - Infrastructure minister Shane Jones says New Zealand should be focusing its climate-change action on preparing for the impacts of a warming climate.

Wednesday - Parliament is sitting under urgency today.

Tuesday - The Government is aware of the role the Marsden Point oil refinery could play in the transition to a low-carbon economy, but buying it back is not on the agenda, the infrastructure minister says.
---
Tuesday - Parliament sits today, with the Forests (Regulation of Log Traders and Forestry Advisers) Amendment Bill at number three on the order paper.
29 Jun 20 - The bioenergy industry is calling on the Government to prevent the closure of New Zealand's only oil refinery, saying its loss will damage the country's ability to cut greenhouse gas emissions.
29 Jun 20 - The Climate Change and Business Conference will go ahead this year.
26 Jun 20 - The third leg of the Government's climate change legislation trifecta came home this week.
26 Jun 20 - The Carbon Market Institute holds a webinar today on participating in the Australian carbon market. OMFinancial's head of commodities, Nigel Brunel, is one of the speakers.
25 Jun 20 - Changes to the Resource Management Act requiring local councils to consider greenhouse gas emissions when granting resource consents are expected to be confirmed today.
24 Jun 20 - The Environment Select Committee continues hearing submissions today on the Government's plans to fast-track some of its covid-19 pandemic recovery projects through the Resource Management Act.
23 Jun 20 - Government suggestions that it will limit forestry conversions to 40,000 hectares a year could prevent the country being carbon-neutral by 2050, forest owners says.
23 Jun 20 - Greater Wellington Regional Council's climate committee meets today, with ways of implementing the Regional Climate Emergency Plan on the agenda.
22 Jun 20 - A powerful public-private lobby group – including the head of the Ministry for the Environment – wants money generated by the Emissions Trading Scheme put into a $2 billion fund to help companies to...
22 Jun 20 - The Environment Select Committee meets today to discuss the Government's covid-19 fast-tracked resource consent bill.
19 Jun 20 - By GAVIN EVANS | New funding deals New Zealand Green Investment Finance is working up will show a variety of low-carbon benefits from a range of sectors, chief executive Craig Weise says.
---