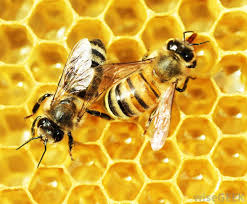 Tuesday - In 2010, Taranaki farmer Neil Walker was enthusiastic about the potential for a combination of carbon farming and beekeeping to rejuvenate steep-land farming.

Tuesday - Clean-coal company CarbonScape is the first clean-tech company in New Zealand to use crowd-funding to raise capital.

6 Oct 14 - There was little at the recent UN Climate Summit in New York in the way of new climate policy announcements, but 27 countries did sign a new forest agreement — the New York Declaration on Forests.

29 Sep 14 - When we think of renewable energy, it's easy to picture spinning wind turbines or rooftop solar panels. But what about bioenergy?

22 Sep 14 - A new handbook shows how forward-looking communities around the world are already moving away from reliance on fossil fuels and generating their own power with 100 per cent renewables − while also becoming more prosperous and creating jobs.

22 Sep 14 - Commercially troubled state coal miner Solid Energy requires an extension of a government guarantee to meet the $103 million future cost of returning mined land to its pre-mined condition in order to maintain positive equity in its balance sheet.

16 Sep 14 - A United Nations chief dismayed at the lack of resolve toward the climate crisis; a daunting deadline for negotiating a new treaty; 125 or so heads of state; a sprawling agenda of fossil fuels, food, forestry and finance; a train of think tanks hauling gigabytes of green data; countless teach-ins, press conferences, art shows - plus tens or even hundreds of thousands of activists marching through midtown Manhattan, demanding action now.
---
8 Sep 14 - New Zealand should be knocking on China's door now if it wants to exploit huge potential from that country's apparent determination to put a national emissions trading scheme in place in 2016, says a...
8 Sep 14 - An explosive new book about logging is about to rock Malaysia's corridors of power.
1 Sep 14 - The one-for-two deal that halves emitters' carbon liabilities would be scrapped by a Labour government.
1 Sep 14 - New Zealand First supports an iwi leaders' bid to raise carbon prices.
1 Sep 14 - Forest owners are welcoming the reinstatement of the Afforestation Grant Scheme – but say that lifting carbon prices would reverse deforestation overnight.
1 Sep 14 - Forest owners like the Labour Party's plan to set up an independent climate commission.
1 Sep 14 - Sarawak's logging companies, known for their unsustainable practices, have created a road network 88,111 km long in the Malaysian state's rainforest, says a protest group.
25 Aug 14 - Climate change is gradually turning Spain into a fire zone – but it's also the change in the economic climate that is inflaming the situation.
11 Aug 14 - More than 150 million NZUs are being held in accounts in the Emissions Units Register.
11 Aug 14 - A carbon price is still the best and fairest way to achieve emissions cuts, but as Australia and New Zealand show, it's not easy to get it right. How could carbon pricing be improved?
11 Aug 14 - Should we pick and choose our climate strategies based on how water-wise they are?
6 Aug 14 - A very quiet day for carbon yesterday. OMFinancial reports:
---