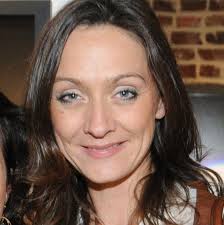 Today 10:00am - International business leaders say that the success of new climate and energy plans for Europe hang on how effectively they are implemented.
Today 10:00am - MEDIA RELEASE: The real-world performance of 'green' development will be under the microscope at next month's Green Property Summit in Auckland

23 Feb 15 - New Zealand's Emissions Trading Scheme legislation is so full of "words, fishhooks and traps" that giving sound legal advice on it to businesses is almost impossible, says one of our leading legal minds.

23 Feb 15 - Distinguished law fellow Sir Geoffrey Palmer, QC, has been at or near the heart of our attempts to tackled climate change for nearly three decades.
16 Feb 15 - MEDIA RELEASE: Forest Conservation Policy Asia Pulp & Paper has welcomed the Rainforest Alliance independent evaluation of its

9 Feb 15 - One of New Zealand's most influential leaders on climate change has died.

9 Feb 15 - Policy procrastination over climate change is costing Australia money, a new analysis shows.
---
9 Feb 15 - By RUTH EVANS.- A European Union decision to give consumers more information about the food they buy could mean good news for tropical countries whose forests are threatened by the expanding trade in...
2 Feb 15 - In a piece published in the Guardian recently, Australian Environment Minister Greg Hunt was purported to have once again rejected claims that a price on carbon would benefit emissions reduction...
28 Jan 15 - NZUs continue to remain a $5.85/$6.05 market, with no volume changing hands this week to-date.
27 Jan 15 - Foresters are calling for an honest analysis of the costs of the intensification of dairying.
27 Jan 15 - Climate change is as much an economic problem as an environmental one. The effects of climate change, such as damage from more severe weather or health problems from higher temperatures, will impose...
27 Jan 15 - Knowledge of agricultural genetic resources needs to grow more quickly because of the critical role they have to play in feeding the world as climate change advances faster than expected, according...
22 Dec 14 - Global wood production has recovered from the economic downturn of 2008-2009 and is showing steady growth for the fourth consecutive year.
22 Dec 14 - Australia's emissions of climate-changing greenhouse gases are going up and up – and are set to rise by more than 50% over 1990 levels by 2020, according to new research.
15 Dec 14 - New Zealand is using smoke and mirrors to meet its 2020 emissions reduction target, when it could get there by using clean heating and transport technologies, says one of our leading scientists.
8 Dec 14 - New Zealand has a $3 billion carbon headache looming – and Treasury says that's the conservative estimate.
8 Dec 14 - A climate change lobby group is calling for a national carbon budget and legally binding emissions reduction targets.
8 Dec 14 - Climate Change Minister Tim Groser says New Zealand will "push the envelope" on post-2020 emissions reductions.
---