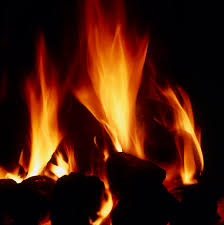 Friday - New Zealandís coal consumption is climbing.

20 Jun 17 - The winners of an annual worldwide competition to spread clean energy have been urged to see it as a sustainability revolution.

20 Jun 17 - Adaptation is about survival. Mitigation is about finding and implementing solutions to prevent the need to go into survival mode, says DR ANN SMITH chief executive of Enviro-Mark Solutions

13 Jun 17 - New Zealand could have a thriving biofutures industry, producing clean products from waste and cutting greenhouse gas emissions, if it put as much effort into addressing climate change as it puts into the Americaís Cup yacht race, says the Bioenergy Association.

30 May 17 - Nothing, not even the creation of huge plantations of trees to absorb carbon dioxide, is a viable alternative to drastic cuts in greenhouse gas emissions.

29 May 17 - One of the biggest contributors to climate change is the agricultural food industry, but the political will to tackle the issue is lacking.

26 May 17 - The Governmentís Budget will not get landowners planting trees on the scale needed to meet New Zealandís Paris Agreement commitments, forest owners say.
---
25 May 17 - The Government is putting $4 million into figuring out how New Zealand can cut its greenhouse gas emissions.
23 May 17 - A company turning wood waste into products like mulch and animal bedding has won a Government grant to help it to process bigger volumes.
12 May 17 - The Wood Energy South energy efficiency programme has prevented just 530 tonnes of carbon dioxide emissions being released, Parliament has heard.
11 May 17 - A price range for carbon and a promise that changes to the Emissions Trading Scheme will be backdated would get landowners planting carbon-sequestering trees now, says the Forest Ownersí Association.
10 May 17 - Parliament has again been told that the Government is getting advice on bringing agricultural emissions into the Emissions Trading Scheme.
9 May 17 - Planting forests to clean up waterways could cut New Zealandís net greenhouse gas emissions from land use by 80 per cent.
3 May 17 - The Productivity Commission is to investigate the cost of decarbonising New Zealandís economy.
28 Apr 17 - Scientists have long been aware of a forestís ability to absorb carbon, but a new US study has discovered trees that emit methane.
27 Apr 17 - Applications for the latest round of the Governmentís Afforestation Grants Scheme close tomorrow.
26 Apr 17 - Landowners with 10,000 hectares of native forest could earn $1.5 million a year in carbon credits, a new report says.
19 Apr 17 - Ekos founder Dr Sean Weaver is working on a new project Ė a non-market mechanism to raise private capital to fund climate-change adaptation projects in developing countries.
11 Apr 17 - European and US scientists have worked out how the Northern hemisphere keeps cool − so be grateful for the trees, and especially for the forests.
---