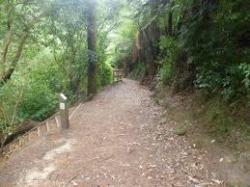 18 Jul 14 - Urban conservation can save significant amounts of money in health spending, according to Wellington researchers.

11 Jul 14 - The agricultural sector is putting its weight behind New Zealand's shift to a clean-tech economy, says the Bioenergy Association.

11 Jul 14 - By RUSSEL NORMAN, Green Party co-leader.- Thanks to Federated Farmers' incoming president William Rolleston for taking the time to write about the Green Party's Climate Tax Cut in last week's Carbon News.

4 Jul 14 - Sunita Bote, a 30-year-old housewife from the small village of Kumroj in eastern Nepal, was far from convinced when energy specialists from the capital city, Kathmandu, talked about the benefits of constructing a small biogas plant near her house.

27 Jun 14 - New Zealand's emissions price beacon is "obscured in the fog of policy uncertainty", but dumping it in favour of a carbon tax isn't the only way to fix it, say Motu Research's Catherine Leining and Suzi Kerr.

27 Jun 14 - By CHAD OLIVER, Professor of Forestry and Environmental Studies and Director of the Global Institute of Sustainable Forestry, Yale University.- Although it may seem counter-intuitive, it would be better if we built buildings from wood than from concrete, brick, aluminium and steel.

20 Jun 14 - By CHARLES ETHERINGTON, Warren Forestry Ltd.- The Greens are giving the impression of being ahead on the topic of a carbon tax versus the Emissions Trading Scheme, but, as usual, they are actually behind and just playing politics.
---
13 Jun 14 - Scientists in the United States claim they have developed a simple, one-step process that turns plant tissue into biofuel.
6 Jun 14 - Most EU member states are virtually abandoning plans to develop new energy and fuel saving policies that could save the public money and reduce dependency on Russian gas, thanks to weak European...
6 Jun 14 - Westpac's carbon desk takes a look over events in the world of international carbon.
3 Jun 14 - "They used to call climate change the biggest issue of our time; more recently, I've heard it described as the biggest issue of all time." Green Party co-leader RUSSEL NORMAN on why his party will...
30 May 14 - A $600-million Treaty of Waitangi claim over the Government's climate change policies and carbon prices is to go ahead.
30 May 14 - A litigator turned forest manager says that the Government's surprise move to close an arbitrage loophole for forest owners could be legally challenged.
30 May 14 - The inhabitants of a frequently cold and windy country like the United Kingdom need to heat their homes, even in what is loosely termed "summer".
30 May 14 - When opening a bank account, it's unlikely that many people consider their money might be funding deforestation, human rights abuses, and land-grabs in the developing world.
23 May 14 - Participation by forestry in the Emissions Trading Scheme will come to a sudden halt because the Government has shown it will change the rules at the drop of a hat, industry sources say.
23 May 14 - There is an instinctive fear that overhauling the parts of our economies that emit greenhouse gases would spell economic doom and gloom.
16 May 14 - The Government says it is targeting post-1989 forest owners with its anti-arbitrage moves because it is the only sector that can move in and out of the Emissions Trading Scheme.
16 May 14 - A new standard provides forest owners and managers with environmental, economic, social, and cultural criteria that support the sustainable management of forests.
---