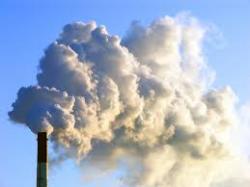 Monday - The one-for-two deal that halves emitters' carbon liabilities would be scrapped by a Labour government.

Monday - New Zealand First supports an iwi leaders' bid to raise carbon prices.

Monday - Forest owners are welcoming the reinstatement of the Afforestation Grant Scheme – but say that lifting carbon prices would reverse deforestation overnight.

Monday - Forest owners like the Labour Party's plan to set up an independent climate commission.

Monday - Sarawak's logging companies, known for their unsustainable practices, have created a road network 88,111 km long in the Malaysian state's rainforest, says a protest group.
25 Aug 14 - Climate change is gradually turning Spain into a fire zone – but it's also the change in the economic climate that is inflaming the situation.
11 Aug 14 - More than 150 million NZUs are being held in accounts in the Emissions Units Register.
---
11 Aug 14 - A carbon price is still the best and fairest way to achieve emissions cuts, but as Australia and New Zealand show, it's not easy to get it right. How could carbon pricing be improved?
11 Aug 14 - Should we pick and choose our climate strategies based on how water-wise they are?
6 Aug 14 - A very quiet day for carbon yesterday. OMFinancial reports:
4 Aug 14 - Just 0.5 per cent of the more than 45 million carbon units surrender for the 2013 emissions year were our home-grown units.
1 Aug 14 - The concept of the circular economy has left the realm of academic theory and entered the world of business.
1 Aug 14 - Ngâti Kahungunu Iwi Incorporated has a new director of environment and natural resources.
18 Jul 14 - Urban conservation can save significant amounts of money in health spending, according to Wellington researchers.
11 Jul 14 - The agricultural sector is putting its weight behind New Zealand's shift to a clean-tech economy, says the Bioenergy Association.
11 Jul 14 - By RUSSEL NORMAN, Green Party co-leader.- Thanks to Federated Farmers' incoming president William Rolleston for taking the time to write about the Green Party's Climate Tax Cut in last week's Carbon...
4 Jul 14 - Sunita Bote, a 30-year-old housewife from the small village of Kumroj in eastern Nepal, was far from convinced when energy specialists from the capital city, Kathmandu, talked about the benefits of...
27 Jun 14 - Forty-seven participants left the Emissions Trading Scheme over the past year.
27 Jun 14 - New Zealand's emissions price beacon is "obscured in the fog of policy uncertainty", but dumping it in favour of a carbon tax isn't the only way to fix it, say Motu Research's Catherine Leining and...
---