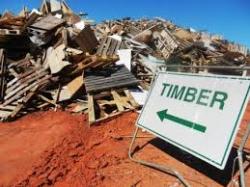 Monday - New Zealand's capacity to recycle construction, industrial and demolition material has been boosted.

20 Jul 15 - In the saga of mendacity that is the climate policy debate, no claim has been more audacious than the one now being told by the federal government about Australia's "success" in meeting its Kyoto emissions target.

20 Jul 15 - Scientists say wind patterns altered by climate variability are costing airlines millions of dollars in extra fuel and flying time − and increasing CO2emissions.

20 Jul 15 - The Australian government's draft direction to the Clean Energy Finance Corporation to invest in "emerging" clean energy over mature sources such as wind and rooftop solar has added yet more uncertainty to the renewable sector in the country.

13 Jul 15 - New Zealand could be in trouble with its post-2020 emissions reduction target if the world doesn't allow us to continue to use creative accounting to meet our obligations, international scientists are warning.

13 Jul 15 - Major changes will need to be made to the Emissions Trading Scheme if New Zealand wants to meet its just-announced post-2020 emissions reduction target.

13 Jul 15 - The Government is ignoring the potential for emissions reduction from renewable heat energy, the Bioenergy Association says.
---
13 Jul 15 - The building sector globally currently consumes more energy (34%) than the transport sector (27%) or the industry sector (28%). It is also the biggest polluter, with the biggest potential for...
8 Jul 15 - A tender for up to a million credits that came to the market yesterday is drawing strong interest, OMFinancial says.
7 Jul 15 - Climate Change Minister Tim Groser is describing the new target as ambitious and a significant increase on the current target of five per cent below 1990 levels by 2020.
7 Jul 15 - Two hundred thousand – and potentially a million – spot NZUs have come to the market this morning.
7 Jul 15 - Public meetings to discuss changes to the Permanent Forest Sink Initiative kick off in Northland today.
6 Jul 15 - If you happen to mention palm oil to most people outside of Asia you are unlikely to get a particularly positive reaction.
29 Jun 15 - Australia can reduce its greenhouse gas emissions by 50 per cent below 2005 levels by 2030, according to analysis by ClimateWorks.
22 Jun 15 - In a document remarkable for its sweep and its depth, Pope Francis last week unveiled his long-awaited encyclical on the environment, in essence calling on humanity to address a climate and...
15 Jun 15 - The aviation industry is a major source of greenhouse gas emissions. In 2011 aviation contributed around 3% of Australia's emissions. Despite improvements in efficiency, global aviation emissions are...
8 Jun 15 - New Zealand lacks the leadership to achieve the 40 per cent cut in greenhouse gas emissions it needs to make by 2030, the country's top scientists are warning.
8 Jun 15 - The Parliamentary Commissioner for the Environment wants the Government to stop giving free carbon credits to high-intensity trade-exposed emitters, who, she says, could still be paying for just 5...
8 Jun 15 - The Government should see its climate change targets as an opportunity for New Zealand business and the economy, not a cost, the BioEnergy Association says.
---