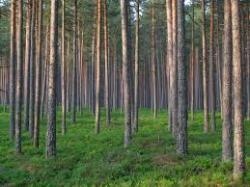 Today 10:00am - Last week's Government announcement on the future of carbon units after 2015 does nothing to stimulate action to reduce the nation's net greenhouse gas emissions, says the Forest Owners' Association.

6 Dec 13 - The NXT Fuels biofuels refinery project could be a breakthrough for the industry, says fuel retailer Gull New Zealand.

6 Dec 13 - The Australian Government's proposed $2.55 billion Emissions Reduction Fund could be exposed to serious budget risk, according to carbon analytics firm RepuTex.

6 Dec 13 - By CHIS BAKER, CEO, Straterra. Some New Zealanders are calling for an immediate ban on all new coal mines.

22 Nov 13 - A New Zealand second generation-biofuels company is in the market for funding to build a refinery.

22 Nov 13 - Sustainability makes good business sense – but talking the talk is not enough, says the winner of the supreme award in this year's NZI Sustainable Business Network Awards.

22 Nov 13 - The first California forest carbon credits issued under the cap-and-trade offset protocols have been issued by the Air Resources Board.
---
22 Nov 13 - The Carbon Reduction Fund in Australia, backloading in Europe, markets linking in North America and the first carbon auction in China ... Westpac's carbon desk reviews the international carbon...
15 Nov 13 - The Government is claiming credit for climate change policies – including the Emissions Trading Scheme - introduced by its predecessor.
15 Nov 13 - With COP19 under way in Warsaw, CARBON MARKET SOLUTIONS looks at the background to international climate change agreements:
15 Nov 13 - The local market was sold down yesterday starting off at $3.25 and hitting $3.10 before closing $3.15 bid. OMFinacial reports:
8 Nov 13 - Dunedin City Council is one of the first local authorities in the country to measure its carbon footprint against the global greenhouse gas standard, ISO 14064-1:2006.
1 Nov 13 - Financing forestry to mitigate climate change will be on the agenda when international foresters meet in New Zealand next week.
25 Oct 13 - A young forestry investor says he'll start selling carbon when spot NZUs get to $10.
11 Oct 13 - The Forest Growers' Levy Trust, the new organisation representing the interests of all plantation forest owners, large and small, is calling for nominations for its first elected board.
27 Sep 13 - A realistic carbon price and support from large companies would help to propel bioenergy from a good idea to reality, says one of our leading experts.
27 Sep 13 - An agriculture council is to discuss the European Union's new forest strategy, which aims to cut through the mass of rules governing the protection of forests.
20 Sep 13 - Canny emitters used the international glut of cheap ERUs to cut carbon liabilities last year to a fraction of previous levels.
20 Sep 13 - University of Waikato Earth Scientist Professor Peter Kamp has been awarded $2.07 million funding to continue research into energy efficiency in the dairy sector.
---