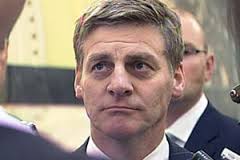 Monday - The Government is refusing to discuss what impact a 2030 carbon deficit will have on the economy – despite warnings from Treasury.

Monday - New Zealand is using smoke and mirrors to meet its 2020 emissions reduction target, when it could get there by using clean heating and transport technologies, says one of our leading scientists.

Monday - New Zealand is expanding oil and gas exploration at the same time as Britain probes the likely cost of stranded fossil-fuel assets.

Monday - The launch of a new coalition spearheaded by the United Nations Environment Programme will focus on boosting renewable energy usage around the world.

Monday - The Australian Government is leading a new focus on reforms to put downward pressure on electricity prices and give Australian consumers greater power over their energy bills.

Monday - While the political spotlight focused on the world's two biggest polluters − China and the US − in the run-up to the Lima climate talks, pressure is mounting on India to set emissions targets to help to prevent the planet overheating.

Monday - In a move that's likely to cause consternation in some of the world's most powerful corporate boardrooms, the Bank of England has disclosed that it is launching an inquiry into the risks fossil fuel companies pose to overall financial stability.
---
Monday - Local authorities are out to halve the energy and cost involved in lighting public roads.
8 Dec 14 - New Zealand has a $3 billion carbon headache looming – and Treasury says that's the conservative estimate.
8 Dec 14 - It's official, even though it won't be conclusive for a few months yet: if present trends continue, 2014 will be one of the hottest years on record − and quite possibly the hottest of them all.
8 Dec 14 - Solar energy is sometimes dismissed as a fanciful idea with little to offer so far in such a cloudy country as the United Kingdom, but a new report says power from the sun could thrive in Britain in...
8 Dec 14 - As climate negotiators meet at the US-China climate deal United Nations' Lima summit, which comes hot on the heels of the landmark
8 Dec 14 - Manufacturing benchmarks achieved by a rural South Australian factory are being shared and instituted across the world by global manufacturing giant Kimberly-Clark.
8 Dec 14 - Auckland lines company Vector says its electric vehicles are proving to be immensely popular with staff.
1 Dec 14 - The Labour Party's Future of Work Commission will include analysis of the impacts on work of climate change and the low-carbon economy.
1 Dec 14 - Due diligence in investments has a slightly different connotation for retired politician Jeanette Fitzsimons.
1 Dec 14 - A new round of talks in Lima is an opportunity to raise immediate awareness on climate change and lay the foundation for a new universal agreement to be adopted in 2015, says a top UN official.
1 Dec 14 - How cities develop will be critical to achieve economic growth and tackle climate change, according to a new series of studies.
1 Dec 14 - By ELIZABETH DOUGLASS.- Depending on who you ask, the $9.6 billion in pledges for the Green Climate Fund is either a woeful start or an encouraging sign that wealthy nations are serious about helping...
---