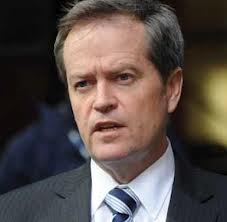 Friday - Australian Opposition leader Bill Shorten has taken his battle with Prime Minister Tony Abbott over climate policy to an international stage, saying the issue should be a priority for the G20 leaders' meeting in Brisbane.

Friday - By KIERAN COOKE.- It's not the sort of league table that anyone is proud of leading, but a new report on the European Union's power sector lists the EU's 30 most polluting energy plants – all powered by coal.
Friday - The world does not have to choose between job creation and preserving the environment, says a senior United Nations labour official.

Friday - Imagine being able to contain greenhouse gas emissions, make fertiliser use more efficient, keep water waste to a minimum, and put food on the table for the 10 billion people crowded into the planet's cities, towns and villages by the end of the century.

Friday - In proposing a 30 per cent rather than a 40 per cent energy demand reduction target, the European Commission is increasing the risks that European Union member states face from fossil-fuel dependence and slowing the economic and social benefits of better insulated homes and lower energy bills.

18 Jul 14 - Have reports of coal's demise been greatly exaggerated? It depends which part of the world you look at.

18 Jul 14 - A failure to act to reduce the impacts of climate change could cost Europe dear in lives lost and economic damage, according to a European Commission study.
---
18 Jul 14 - In the short term, the repeal of Australia's carbon tax, passed in the Senate yesterday, may provide some relief for businesses and households as electricity bills fall — although possibly not as...
18 Jul 14 - Carbon emissions in Australia's national electricity market would have been 11 to 17 million tonnes higher if Australia had not introduced a carbon price.
18 Jul 14 - The sale of carbon credits for the first time will finance projects that help to tackle climate change.
18 Jul 14 - The French Ministry of Ecology and Sustainable Energy Development has launched a trial scheme where commuters are paid to cycle to work.
11 Jul 14 - The agricultural sector is putting its weight behind New Zealand's shift to a clean-tech economy, says the Bioenergy Association.
11 Jul 14 - The word is "ambition," and it's being voiced with extra urgency by those who worry that the world's leaders won't soon commit themselves to measures strong enough to combat climate change.
11 Jul 14 - International cooperation and bold action are needed to avoid dangerous and irreversible climate disruption, says the Unired Nations.
11 Jul 14 - Europe's structural funding cash pool for energy efficiency and renewables projects has soared by 40 per cent to an estimated $NZ46 billion and could be used to broker a 2030 clean energy targets...
11 Jul 14 - Australian farmers and rural land owners are being told that they will be given powerful and direct incentives to store carbon in the land under the federal government's new climate policy.
11 Jul 14 - The world's biggest oil company has been accused of 'doublethink' in claiming that its fossil fuel assets will continue to be highly profitable and in demand, while recognising the need for decisive...
11 Jul 14 - Once again, American scientists have come to the same conclusion: there really is no alternative. The only way to contain climate change and limit global warming, they say, is to reduce carbon...
11 Jul 14 - The eastern Caribbean island of Montserrat has suffered more than its fair share of natural disasters.
---