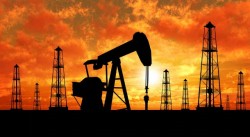 Tuesday - Burning all the carbon in existing coal mines and developed oil and gas fields will push the world past the Paris Agreement climate limit.

Tuesday - Molybdenum silicides can improve the efficiency of turbine blades in ultra-high-temperature combustion systems, researchers at Kyoto University have found.

Tuesday - During the past decade, American scientist Joel Harper has spent nearly a year of his life on the Greenland ice sheet to study how meltwater impacts the movement of the ice.

Monday - New Zealand could meet its Paris Agreement pledge without using foreign carbon credits and develop a $6 billion industry at the same time, says the Bioenergy Association.

Monday - European scientists have dug deep to dismiss once again the old argument that climate change might be a consequence of solar radiation rather than atmospheric chemistry.

Thursday - The Government is doing it again – claiming to have introduced the Emissions Trading Scheme when it actually voted against it.

Thursday - A new study says that achieving limits on temperature rise agreed at last year's Paris climate conference will require a massive switch to zero emissions electric-powered vehicles, coupled with the development of a completely decarbonised power sector.
---
21 Sep 16 - Carbon could be $60 a tonne by 2030, boosting renewables and fuelling a drive toward energy efficiency, a new report shows.
21 Sep 16 - Over the past months, hundreds of indigenous persons and their allies have gathered near the crossing of the Missouri and Cannon Ball rivers in the ancestral territories of the Standing Rock Sioux...
21 Sep 16 - A technology that could in theory catch 90 per cent of carbon dioxide from coal-fired power stations has been patented by US government scientists.
19 Sep 16 - One of the Government's support parties is promising to do what Treasury advised and what the Government has refused to do – offer cash to anyone buying electric vehicles.
16 Sep 16 - New Zealand's greenhouse gas emissions from agriculture continue to climb.
16 Sep 16 - Just 4.6 million NZUs came into the Emissions Trading Scheme last year, new Government figures show.
16 Sep 16 - The cheapest way of generating energy today is to use renewable fuels – and the authors of a new analysis predict that renewables are set to enjoy even more of an advantage within a few years.
15 Sep 16 - Government suggestions that improved fuel efficiency will get New Zealand's transport emissions under control are nonsense, an expert says.
15 Sep 16 - The Paris Agreement not only signalled social change but also sent the market a strong signal to move away from carbon-intensive investment.
15 Sep 16 - Civil society campaigners have accused the European Union of pouring unprecedented amounts of state aid into a huge energy project that runs counter to its own climate change objectives.
13 Sep 16 - Fossil fuel divestment is gathering pace around Australia and the world. More and more individuals and organisations are pulling their investment assets out of companies involved with the...
13 Sep 16 - A super-thin fabric that generates electricity from both sunlight and movement promises a lightweight, flexible, foldable power source on the go.
---