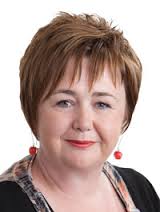 Monday - Labour's new climate change and environment spokesperson says there's never been a time when she didn't believe in climate change.

Monday - Yealands Family Wines took the top prize in this year's Sustainable Business Network Awards.

Monday - It was quite a week for those waiting for some action on climate change.

Monday - Global investment in climate change reduction has fallen for the second year in a row, a drop of $28 billion from 2012, and far below estimates of what is needed, according to new research

Monday - International talks in Paris in 2015 could see the world's nations agree to limit global warming to a rise of 2C.

Monday - The United States and China have announced goals to reduce emissions by 26 per cent to 28 per cent and to cap emissions by 2030 respectively.

17 Nov 14 - It's been called an historic agreement − a game changer in the battle to combat climate change. But can China and the US fulfill the promises in their announcement of plans to cut carbon emissions?
---
17 Nov 14 - "As I read the agreement it requires the Chinese to do nothing at all for 16 years while these carbon emissions regulations are creating havoc in my state and around the country." – US Republican...
17 Nov 14 - China can achieve economic development, energy security and reduce pollution at the same time, according to a major new study.
17 Nov 14 - The Cabinet portfolios of agriculture and climate change should be given to the same person, says Labour Party leadership hopeful Nanaia Mahuta.
17 Nov 14 - Taking an environmental problem and turning it into a commercial success has seen a Queenstown social enterprise team taken under the wing of a business incubator.
17 Nov 14 - The coal industry has many friends in high places, and none more so than Tony Abbott, Prime Minister of Australia − one of the world's major producers of a fuel that earns the country billions...
17 Nov 14 - Despite promises to phase out subsidies to the coal, oil and gas industries, a new report says the UK and other G20 governments are still providing them with massive financial help.
17 Nov 14 - Australia's Commercial Building Disclosure programme is the latest federal environmental policy to be placed under review.
10 Nov 14 - Generator Mighty River Power is claiming a stake in the new economy, pushing for New Zealand's car fleet to go electric and indicating that it will move into the water business.
10 Nov 14 - The second stage of Kiwi company Tustpower's project to build South Australia's largest wind farm has been launched, ahead of time and under budget.
10 Nov 14 - The role of the United States in confronting the global climate crisis has been cast into serious doubt after an election that stacked the deck in Congress in favor of fossil fuel industries.
10 Nov 14 - The man responsible for maintaining India's power supply says he wants the country's coal production to double within the next five years.
10 Nov 14 - Two-thirds of the world's largest companies are reporting exposure to water risks, some of which have potential to limit growth, says the Carbon Disclosure Project.
---