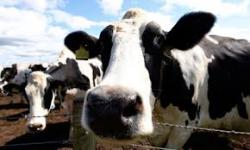 17 Apr 14 - Agriculture greenhouse emissions have nearly doubled over the past 50 years and may increase by another 30 per cent by 2050, according to new estimates from the UN Food and Agricultural Organization.

17 Apr 14 - Seriously tackling New Zealand's emissions requires the use of carbon to be budgeted for in the same way the nation budgets for government spending.

17 Apr 14 - The latest climate crisis report from the United Nations emphasises the need for a truly global agreement in 2015 to ensure efforts to cut greenhouse gases are effective, says Minister for Climate Change Issues Tim Groser

17 Apr 14 - For the first time, the IPCC has addressed the ethical, as well as technical, issues of reducing greenhouse emissions.

17 Apr 14 - Cool, green roofs and walls are the hottest property trend in Sydney - from bars to office blocks, apartments and swimming pools.

11 Apr 14 - Ship transport is energy efficient, but it is also a significant source of emissions because of the globalised world huge transportation needs. In large measure, these vessels are powered with high-sulphur fossil fuels.

11 Apr 14 - By TIM RADFORD.- US scientists have a new green solution to urban construction: chop down trees and use the wood for buildings.
---
11 Apr 14 - The United Nations has launched the Decade of Sustainable Energy for All, an initiative aimed at promoting renewable energy and energy efficiency worldwide
11 Apr 14 - Choosing tyres which grip well but are also fuel efficient can save money and reduce carbon emissions, says Consumer NZ.
11 Apr 14 - By LYNETTE DRAY.- Although aviation emissions contribute only 3 to 5 per cent of the total impact on the planet's climate, this is steadily growing and is a surprisingly intractable problem to solve.
4 Apr 14 - A commercial-scale biodiesel project nearly stymied by the withdrawal of Government support is to go ahead.
4 Apr 14 - By DOUGLAS CRAWFORD-BROWN.- Biofuels alone are unsustainable, but can still help to combat climate change.
4 Apr 14 - By ALEX KIRBY.- A warming climate is closely related to political and social instability and a higher risk of conflict, according to American scientists.
4 Apr 14 - By PROF NICK ROWLEY.- In Australia, any sense of the need for an urgent policy response has stalled, despite this week's reminder from the IPCC of the threats the country faces – not to mention the...
4 Apr 14 - THE COMMITMENT of small islands in the Pacific to low-carbon development has been praised by the head of the United Nations.
4 Apr 14 - BIG ENERGY-guzzling companies will get a handout of up to $US2.75 billion under proposed new state aid rules due to be finalised by the European Commission by April 9, according to an analysis by...
4 Apr 14 - TWO researchers who tried to work out the economics of reducing global climate change to a tolerable level have come up with a perhaps surprising answer: essentially, we do not and cannot know what...
4 Apr 14 - IS THE Emissions Trading Scheme working and will it be more effective after the forthcoming election?
28 Mar 14 - ONE OF THE companies involved in a $13.5 million project investigating the viability of turning wood waste into biofuel says it is not involved in the NXT Fuels project.
---