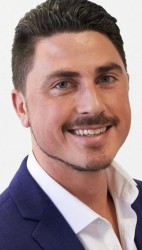 Today 10:00am - An international economist is in New Zealand preparing a report on how the country can cut all greenhouse gas emissions by 2050.

Today 10:00am - Aucklandís southern-most public electric vehicle charger has opened in Takanini.

Thursday - The ditching of plans for a large geothermally driven wood-processing plant in Northland shows why the Government must sort out New Zealandís bioenergy plan, the industry says.

Thursday - Slick, glassy skyscrapers cast their shadows over the streets and spaces of cities all over the world.

Tuesday - Australian investors want clear climate policy that delivers certainty Ė and access to international carbon markets, says the Investor Group on Climate Change.

Monday - New Zealand could easily become a Queensland-style biofutures superpower, local industry leaders say.

Monday - For centuries, humans have dreamed of harnessing the power of the sun to energise our lives here on Earth.
---
2 Dec 16 - The global solar photovoltaic market is likely to grow to nearly 300 gigawatts this year.
2 Dec 16 - The European Commissionís Winter Package is a further step toward harmonising the blocís climate and energy strategy, says the International Emissions Trading Association.
30 Nov 16 - The average New Zealand householdís emissions fell 11 per cent between 2006 and 2012, new research shows.
30 Nov 16 - Climate policies will keep chipping away at fossil fuelsí role as the mainstay of global energy use, despite Donald Trumpís appointment as United States president in 2017, according to a new report...
30 Nov 16 - A push for renewable generation is affecting demand for boilers, turbines and generators, a new report shows.
29 Nov 16 - A rural bank is warning New Zealand farmers that poor environmental performance could create trade barriers against their produce.
28 Nov 16 - Strutting environmental credentials is paying off for businesses, as climate change rises rapidly as an issue in the minds of the public.
28 Nov 16 - Companies worldwide are being warned that taking water preservation measures is now vital, and that those who fail to act are likely to face mounting financial losses.
28 Nov 16 - The government of Bolivia has been forced to declare a state of emergency as it faces its worst drought for at least 25 years.
25 Nov 16 - Biodiversity is not just a conservationist ideal, it is a high-value strategy, according to new research. It makes forests more productive, and could deliver up to $500bn a year in wealth across the...
25 Nov 16 - While shoppers scramble for Black Friday bargains this year, outdoor retailer REI is closing its 145 US stores. This is the second consecutive year the Seattle-based company will ignore the frenzy...
24 Nov 16 - It seems almost certain that US President-elect Donald Trump will walk away from the Paris climate agreement next year. In the absence of US leadership, the question is: who will step up?
---