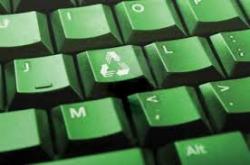 Tuesday - By editor ADELIA HALLETT.-This year, I'm putting my money where my mouth is.

Tuesday - A battery that could treble electric car mileage and cut costs is among the innovations moving closer to reality on the frontiers of science.

Tuesday - The energy market in Germany saw a spectacular change last year as renewable energy became the major source of its electricity supply − leaving lignite, coal and nuclear behind.

Tuesday - Our children will enjoy in their homes electrical energy too cheap to meter, said Lewis L Strauss, chair of the US Atomic Energy Commission, in 1954.

Tuesday - Climate change is as much an economic problem as an environmental one. The effects of climate change, such as damage from more severe weather or health problems from higher temperatures, will impose a cost on society.

Tuesday - Energy leaders see price volatility and the future of a climate framework as the biggest uncertainties facing the industry.

Tuesday - New Zealand companies with ground-breaking renewable energy technologies are being invited to compete for a slice of a $US4 million prize.
---
22 Dec 14 - Greenhouse gas emissions from energy are up as the burning of gas and oil for transport and heating cancels out gains from renewable electricity production.
22 Dec 14 - The Government is being accused of tokenism in its attempts to cut greenhouse gas emissions from transport.
22 Dec 14 - The end of the year is nigh and it's a time for Christmas and New Year parties and gatherings. In the southern hemisphere that means barbecues and beaches. In the northern hemisphere it's mulled wine...
22 Dec 14 - Australia's emissions of climate-changing greenhouse gases are going up and up – and are set to rise by more than 50% over 1990 levels by 2020, according to new research.
22 Dec 14 - The administration of New York Governor Andrew Cuomo has banned hydraulic fracturing in the state, citing public health concerns.
22 Dec 14 - Mining is the fourth-largest energy consumer in Australia, using roughly 10 per cent of Australia's total. Some of this comes from the electricity grid — but much is supplied off-grid in the form of...
22 Dec 14 - Devoted followers of international wrangling on climate change will see much that they recognise in the five-page text emanating from the UN climate talks in Lima.
22 Dec 14 - Voluntary programmes are all the rage. From ratcheting up obesity cybersecurity to fighting obesity, firms in the United States and elsewhere voluntarily make pledges to do better than governmental...
15 Dec 14 - The Government is refusing to discuss what impact a 2030 carbon deficit will have on the economy – despite warnings from Treasury.
15 Dec 14 - New Zealand is using smoke and mirrors to meet its 2020 emissions reduction target, when it could get there by using clean heating and transport technologies, says one of our leading scientists.
15 Dec 14 - New Zealand is expanding oil and gas exploration at the same time as Britain probes the likely cost of stranded fossil-fuel assets.
15 Dec 14 - The launch of a new coalition spearheaded by the United Nations Environment Programme will focus on boosting renewable energy usage around the world.
---