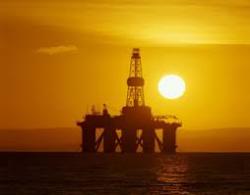 Tuesday - The National Party is leading off its environmental package for its new term in power with plans to encourage more oil exploration – despite the burning of fossil fuels being the single biggest cause of climate change.

Tuesday - New Zealand could cut greenhouse gas emissions by 6000 tonnes a year by installing fuel-efficient tyres on the nation's fleet of light vehicles.

Tuesday - A European Union goal to cut greenhouse gases by 40 per cent by 2030 sets the pace for a global deal to tackle climate change, pitting heavy industry against green business.

Tuesday - The Trans-Pacific Partnership threatens a green trade deal that could ultimately do more to reduce carbon emissions than international climate agreements such as the failed Kyoto Protocol.
Tuesday - Glasgow recently became the first European university to join the rapidly expanding fossil-free divestment movement. Following hot on the heels of the Australian National University, Glasgow promised to move £18m of investment over the next 10 years.

Tuesday - Oil and coal producers in the United States are planning to use mile-long tanker trains to transport vast quantities of fossil fuels to the coast through areas that environmental groups believe should be protected.

20 Oct 14 - Chile's new carbon tax potentially offers New Zealand an opportunity to offset some of its own agricultural greenhouse gas emissions, says economist Dr Suzi Kerr.
---
20 Oct 14 - Business commentator Rod Oram is putting his money where his mouth is when it comes to sustainable investment.
20 Oct 14 - The consistent message from those who would seek to exploit shale gas is that it has three distinct advantages over existing forms of fossil fuel energy: it is cheap, it has a lower influence on...
20 Oct 14 - A college town in southern Minnesota is taking action against the frac-sand industry that's booming amid America's drilling revolution.
20 Oct 14 - October 9, 2014, was a big day in eco-activism: Lego announced that it would not renew a product-placement deal with Shell, following concerted pressure from Greenpeace as part of a campaign to ban...
20 Oct 14 - Europe should be pushing for the rapid expansion of its network of biorefineries, to produce European food, fuel and feed, as well as a range of other high-value products that replace fossil fuels,...
20 Oct 14 - It has often been used as a farmland fertiliser, and in some communities it is eaten as a vegetable, but now researchers believe that seaweed could power our cars and heat our homes.
20 Oct 14 - SolarCity Corp, the United States' largest residential solar service provider, has a history of pushing the envelope.
20 Oct 14 - Warnings within the world of high finance are coming thick and fast that the increasingly urgent need to combat climate change means investors could lose heavily by sinking funds into coal, oil and...
20 Oct 14 - Aerospace giant Lockheed Martin's excitement in the media announcement last week that it could make small-scale nuclear fusion power a reality in the next decade has understandably generated
13 Oct 14 - New Zealand is leading the world on integrated reporting.
13 Oct 14 - If, as delegates to the 17th International Rivers Symposium agreed, that river restoration is "the hottest topic on the planet" then the insistence by governments world-wide to ignore it is the issue.
13 Oct 14 - Landcorp's pulling of the plug on its BioGenCool manure-powered electricity generation ends the first, large-scale experiment in using milking shed cow dung to drive the milking shed itself.
---