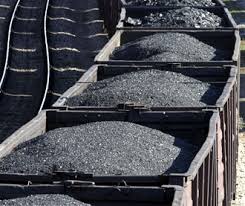 Monday - Fonterra subsidiary Glencoal has denied suggestions that it has put its plans for an opencast mine in the Waikato on hold indefinitely following public opposition.

Monday - Sydney is aiming to become one of the world's most energy-efficient cities, slashing greenhouse gas pollution and saving $600 million on energy bills by 2030.

Monday - Australia had an emissions trading scheme with a fixed price; it was one good way to encourage carbon cuts throughout the economy.

Monday - The British-based oil and gas giant BP says it expects global emissions of carbon dioxide to rise by a quarter in the next 20 years.

Monday - International business leaders say that the success of new climate and energy plans for Europe hang on how effectively they are implemented.

Monday - By ROGER AINES.- Using the same baking soda found in most grocery stores, researchers in the United States have created a significant advance in carbon dioxide capture.
Monday - MEDIA RELEASE: The real-world performance of 'green' development will be under the microscope at next month's Green Property Summit in Auckland
---
23 Feb 15 - New Zealand's Emissions Trading Scheme legislation is so full of "words, fishhooks and traps" that giving sound legal advice on it to businesses is almost impossible, says one of our leading legal...
23 Feb 15 - Distinguished law fellow Sir Geoffrey Palmer, QC, has been at or near the heart of our attempts to tackled climate change for nearly three decades.
23 Feb 15 - Queensland has a new Labor minority government, led by Annastacia Palaszczuk, after the shock defeat of the Liberal National Party.
23 Feb 15 - A pioneering wave farm off Perth now generating electricity is an exciting and welcome development.
23 Feb 15 - Shell chief Ben van Beurden is pointing the way for oil companies to demand greater certainty over future climate policy.
23 Feb 15 - The European Commission's overhaul of the EU electricity market will target national public support for renewables, while encouraging governments to pay energy companies in other member states for...
16 Feb 15 - British politicians have signed a ground-breaking agreement on climate change.
16 Feb 15 - Energy efficiency rules in California have failed to cut energy consumption, suggesting that direct action is less effective than carbon pricing in reducing greenhouse gas emissions, a visiting...
16 Feb 15 - Australia's first Emissions Reduction Fund auction will be in April – a month later than the market expected.
16 Feb 15 - Japanese scientists have found a potential answer to the biofuel dilemma that if you grow crops for energy, you have to sacrifice crops for food.
16 Feb 15 - Photosynthesis – turning the sun's energy into food for plants – is the biological system that feeds the world, but despite its awesome power, the process is extremely inefficient.
16 Feb 15 - European Union politicians are expected to agree on a compromise 2018 start date for reforms to the Emissions Trading System to try to bridge divisions over efforts to prop up the world's biggest...
---