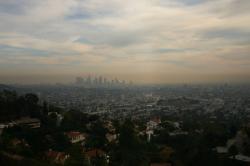 27 Jul 15 - The visit last week of 65 mayors to the Vatican to discuss climate change, among other things, reflects the central role of cities in debates that for too long took place only at the global and national level.

27 Jul 15 - Norway is hoping to become the "green battery of Europe" by using its hydropower plants to provide instant extra electricity if production from wind and solar power sources in other countries fade.

27 Jul 15 - Reforming fossil fuel subsidies could release enough money to finance universal access to water, sanitation, and electricity in many countries, as well as helping to cut global greenhouse-gas emissions, new research in Nature Climate Change suggests.

27 Jul 15 - Between 2007 and 2013 emissions of carbon dioxide from fossil fuels burnt in the US fell significantly − by about 11% − and many analysts credited this to ac hange from coal to natural gas in electricity production.

27 Jul 15 - Just over a year ago, Australia concluded a unique public policy experiment. For the preceding two years and two weeks, it had put a price on a range of greenhouse gas emitting activities, most significantly power generation.

20 Jul 15 - New Zealand and Japan will work together on geothermal energy research.

20 Jul 15 - For the first time this United States summer, the nation's fleet of existing power plants will face limits on carbon dioxide emissions.
---
20 Jul 15 - The risks of climate change are comparable to those posed by nuclear conflict, says a new report.
20 Jul 15 - The Australian government's draft direction to the Clean Energy Finance Corporation to invest in "emerging" clean energy over mature sources such as wind and rooftop solar has added yet more...
13 Jul 15 - Treasury's advice that the Government should stop propping up KiwiRail because it is too expensive fails to take into account the carbon cost of transporting freight by rail.
13 Jul 15 - Fewer businesses are taking action on greenhouse gases than two years ago, Waikato University's latest sustainability report shows.
13 Jul 15 - The Government is ignoring the potential for emissions reduction from renewable heat energy, the Bioenergy Association says.
13 Jul 15 - Climate Change Minister Tim Groser is off to climate talks in Paris, Luxembourg and Dublin.
13 Jul 15 - The building sector globally currently consumes more energy (34%) than the transport sector (27%) or the industry sector (28%). It is also the biggest polluter, with the biggest potential for...
13 Jul 15 - Fossil fuel companies operating in the UK are accused by a financial monitoring group of a "staggering" disregard for their obligation to acknowledge the risks which climate change poses to them and...
13 Jul 15 - Trend-spotters may have declared the car is dead for 20-somethings in central London or Paris but among the rest of humanity sales of the ubiquitous gas-guzzler continue to climb.
13 Jul 15 - South Africa has large coal reserves. It mainly burns coal to produce electricity at 13 existing coal-burning power plants, situated mainly in Mpumalanga, a province in the country's east.
8 Jul 15 - The 2030 emissions reduction target announced yesterday will damage New Zealand's credibility at this year's Paris climate talks, says the man who negotiated for us in Kyoto.
8 Jul 15 - New Zealand will face droughts, floods, fires, social upheaval and catastrophic global economic damage if the world follows the country's lead on cutting greenhouse gas emissions, says one of our...
---