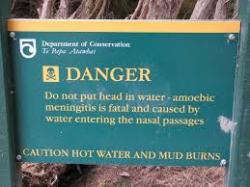 Today 12:00pm - New Zealand might fail to recognise just how economically dependent it is on the natural world until it's too late, a new Government report warns.

Today 12:00pm - New Zealand's greenhouse gas emissions trend from energy is worse than the OECD average, a new report says.

Today 12:00pm - LanzaTech, the New Zealand-founded carbon recycling company, says it has other full-scale commercial plants in the pipeline following this week's announcement that China Steel Corp will invest US$46 million in a commercial scale ethanol facility in Taiwan.

Today 12:00pm - The results of the Australian Government's first reverse auction (https://theconversation.com/explainer-how-does-todays-direct-action-reverse-auction-work-40152) of carbon-cutting projects have been released. Where is the money going?

Today 12:00pm - Australia should pledge far deeper cuts to greenhouse gas emissions than its current target if it is to do its fair share in tackling climate change, according to a report by the Climate Change Authority, which advises the federal government on climate policy.

Today 12:00pm - Ninety per cent of Australia's current coal reserves will need to be left in the ground for Australia to play its role in limiting warming to no more than 2C.

Today 12:00pm - Two groups of US scientists are exploring new ways of capturing carbon dioxide from the atmosphere.
---
Today 12:00pm - In the aftermath of the 2008/9 global financial crisis central banks around the world pumped billions of dollars into the monetary system to safeguard the world economy.
Today 12:00pm - Permafrost - a vast, frozen subsurface layer of soil - covers nearly a quarter of the land in the northern hemisphere. It contains centuries worth of carbon in the form of plants that have died since...
20 Apr 15 - New Zealand has been given a clean bill-of-health on fossil-fuel subsidies, the Government says.
20 Apr 15 - Australia's second-largest power company says it will close its coal-fired power stations by 2050 and concentrate on developing renewable energy.
20 Apr 15 - A $2 trillion group of investors have asked regulators to force oil and gas companies to provide more disclosures about climate-related risks to their businesses.
20 Apr 15 - The cost of batteries is one of the major hurdles standing in the way of widespread use of electric cars and household solar batteries.
20 Apr 15 - One of the common concerns about plastic packaging is that it is generally non-biodegradable and will persist in the environment for extremely long periods of time once thrown away.
13 Apr 15 - New Zealand's "rugby, big cars and beer" culture could leave the country with an annual carbon hangover edging into the billions of dollars.
13 Apr 15 - Carbon dioxide levels might be soaring, and governments might be slow to reduce fossil fuel emissions and contain climate change, but the smart money could nevertheless be going into renewable...
13 Apr 15 - It's the most famous taxi in the world and a British icon, rivalling the Queen and red pillar boxes for global recognition. Now there's a battle to make London's black cabs greener.
13 Apr 15 - A state-of-the-art British plant designed to re-use spent nuclear fuel so as to cut greenhouse gas emissions is to close after years of what its critics call "commercial and technical failure."
13 Apr 15 - A taxic algae outbreak last year in Ohio's Lake Erie shut down the water supply for almost half a million people in Toledo and the surrounding suburbs.
---