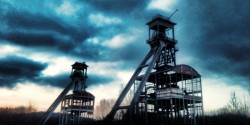 Today 9:00am - One of the worldís biggest energy companies sees problems ahead with falling fossil fuel demand and huge growth in renewables.

Monday - Australia's Climate Council is calling for the backlog of the nationís emissions data to be urgently released, with the Federal Government failing to provide the nationís quarterly data for more than six months.

Friday - New Zealandís coal consumption is climbing.
Thursday - The Government is refusing to release briefing papers on proposed new coal mines on the Buller Plateau.

21 Jun 17 - US scientists have just worked out how many lives, and at what price, solar power can deliver.

20 Jun 17 - The winners of an annual worldwide competition to spread clean energy have been urged to see it as a sustainability revolution.

20 Jun 17 - Adaptation is about survival. Mitigation is about finding and implementing solutions to prevent the need to go into survival mode, says DR ANN SMITH chief executive of Enviro-Mark Solutions
---
19 Jun 17 - The climate benefits of half New Zealandís electric car fleet will be wiped out by the scrapping of electric train engines in favour of diesels, says an international sustainable energy expert.
16 Jun 17 - Solar generation systems can now produce electricity and store it for hours, using solar tower power without any need for batteries.
14 Jun 17 - Treasury told its ministers that KiwiRailís decision to replace electric locomotives with diesels raised some significant matters, but it wasnít given enough time to assess the situation.
13 Jun 17 - New Zealand could have a thriving biofutures industry, producing clean products from waste and cutting greenhouse gas emissions, if it put as much effort into addressing climate change as it puts...
13 Jun 17 - A study of the interaction between sunlight, air, water and foliage should lead to better longer-term climate forecasts, scientists say.
9 Jun 17 - NIWA is investing $18 million in new supercomputers that will significantly enhance scientistsí abilities to solve crucial issues facing the country.
9 Jun 17 - A project to improve the efficiency of freight in the Marlborough wine industry has seen the Port of Nelson cut greenhouse gas emissions by 1600 tonnes Ė and earned it a gong.
8 Jun 17 - A serious political crisis over demands for its president to step down is adding to the threats to Brazilís environment.
6 Jun 17 - Prime Minister Bill English will raise the United Statesí withdrawal from the Paris Agreement when he meets with US Secretary of State Rex Tillerson today.
6 Jun 17 - Entries for this yearís Sustainable Business Network Awards are now open.
2 Jun 17 - Candidate Trumpís promises on coal are withering as the harsh winds of economic reality blow the Presidentís plans for the industry off course.
30 May 17 - Nothing, not even the creation of huge plantations of trees to absorb carbon dioxide, is a viable alternative to drastic cuts in greenhouse gas emissions.
---