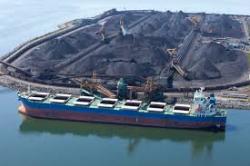 Monday - Prospects for global energy markets have been reshaped by two recent pieces of news, one of which helps to explain the other.

Monday - Climate change could mean that things get really tough for people in the US west in the second half of this century, according to new research.

Monday - Oil is a fantastic high energy and very portable fuel and currently it's very cheap In fact, it has almost always been cheap and plentiful and we have built a good life with it. So what's the problem?

Monday - By ALEX LO.- Do rich countries care more about the environment that poorer ones? In a recent study I found that's not necessarily the case.

Monday - Hungarian president János Áder has become the first head of state to join the Live Earth: Road to Paris campaign that aims to ensure world leaders agree to a binding deal on tackling climate change.

Monday - Brazil will spearhead renewable energy development in South America to 2017, as the continent changes its energy profile.

Monday - KiwiRail is testing the viability of using cleaner fuels for its ferries.
---
18 May 15 - The power of traditional companies is declining in the face of sustainable and techno companies, new research shows.
18 May 15 - Reaction to last week's Wellington floods shows that New Zealanders are not prepared for the impacts of climate change, scientists say.
18 May 15 - The new Tesla Motors factory being built outside Sparks, Nevada, was already on tap to produce 500,000 electric car batteries and become the largest battery factory in the world when chief executive...
18 May 15 - A race is on worldwide to harness the tides and waves for electrical power, with more than 100 different devices being tested by companies hoping to make a commercial breakthrough.
18 May 15 - Republican New Jersey governor and presidential hopeful Chris Christie briefly made news last week when he said that global warming is real and that "human activity contributes to it."
18 May 15 - Switching to a zero-carbon economy is more than just a dream, according to the World Bank. But costs will be high for countries that fail to act quickly.
18 May 15 - Canada has been dubbed an international disgrace for its climate change policies, but now one of its major cities is aiming to be the greenest in the world by 2020.
18 May 15 - When the price of crude oil dropped from US$110 a barrel in mid-2014 to below US$50 by January 2015, there were fears that it would destroy the "green revolution".
18 May 15 - Economic modelling and its associated forecasts are always open to criticism, particularly when the results align with the predisposition of the modellers or their paymasters.
18 May 15 - Last week's Australian Budget is very disappointing in the broad area of environmental protection.
18 May 15 - The indoor swimming pools and air temperature inside the Aquarena in Geraldton are now heated using state-of-the-art geothermal technology as part of the Western Australian city's bid to go green.
18 May 15 - Foreign Minister Murray McCully and Cook Islands Prime Minister Henry Puna have officially opened solar arrays on the islands of Penrhyn and Manihiki this week, and marked the completion of the Cook...
---