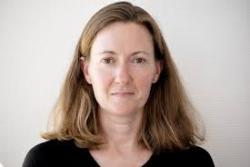 Monday - Chile's new carbon tax potentially offers New Zealand an opportunity to offset some of its own agricultural greenhouse gas emissions, says economist Dr Suzi Kerr.

Monday - Business commentator Rod Oram is putting his money where his mouth is when it comes to sustainable investment.

Monday - The consistent message from those who would seek to exploit shale gas is that it has three distinct advantages over existing forms of fossil fuel energy: it is cheap, it has a lower influence on global warming, and it reduces the reliance in foreign imports.

Monday - A college town in southern Minnesota is taking action against the frac-sand industry that's booming amid America's drilling revolution.

Monday - October 9, 2014, was a big day in eco-activism: Lego announced that it would not renew a product-placement deal with Shell, following concerted pressure from Greenpeace as part of a campaign to ban Arctic oil exploration by attacking firms associated with such activities.

Monday - Europe should be pushing for the rapid expansion of its network of biorefineries, to produce European food, fuel and feed, as well as a range of other high-value products that replace fossil fuels, writes ROBERT WRIGHT, Secretary-General of the European Renewable Ethanol Association:

Monday - It has often been used as a farmland fertiliser, and in some communities it is eaten as a vegetable, but now researchers believe that seaweed could power our cars and heat our homes.
---
Monday - SolarCity Corp, the United States' largest residential solar service provider, has a history of pushing the envelope.
Monday - Warnings within the world of high finance are coming thick and fast that the increasingly urgent need to combat climate change means investors could lose heavily by sinking funds into coal, oil and...
Monday - Aerospace giant Lockheed Martin's excitement in the media announcement last week that it could make small-scale nuclear fusion power a reality in the next decade has understandably generated
13 Oct 14 - New Zealand is leading the world on integrated reporting.
13 Oct 14 - If, as delegates to the 17th International Rivers Symposium agreed, that river restoration is "the hottest topic on the planet" then the insistence by governments world-wide to ignore it is the issue.
13 Oct 14 - Landcorp's pulling of the plug on its BioGenCool manure-powered electricity generation ends the first, large-scale experiment in using milking shed cow dung to drive the milking shed itself.
13 Oct 14 - In a world wrestling with climate change and the need to phase out fossil fuels, nothing is more critical than making sure there are reliable and cost-effective clean energy technologies ready to...
13 Oct 14 - A global low-carbon energy economy is not only feasible, it could double electricity supply by 2050 while actually reducing air and water pollution, according to new research.
13 Oct 14 - Decarbonising the electricity system worldwide would save $1.8 trillion over the coming two decades by avoiding the high operating costs of using fossil fuels, a new study finds.
13 Oct 14 - The European Commission has now agreed that Britain can subsidise the building of the world's most expensive nuclear power station − despite previously believing that the deal breaks the...
13 Oct 14 - By MAREK KUBIC.- I've heard it many a time, and you probably have, too. It's supposedly the trump card to any argument on addressing climate change globally: "Yeah, but what's the point? Isn't China...
13 Oct 14 - Victoria University of Wellington researchers are part of a worldwide effort to design cheaper and more efficient solar energy materials.
---