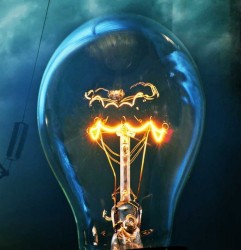 Tuesday - The Government is pushing ahead with plans to make New Zealandís electricity generation 100 per cent renewable, despite advice from the Interim Climate Change Committee that it would be better to focus on electrifying the transport and industrial heat sectors.

Tuesday - Submitters on the zero-carbon bill support a target of limiting warming to 1.5deg being enshrined in legislation.

Monday - Farmers facing falling log exports and prices for timber from woodlots are being urged to consider a new market Ė bioenergy.

Monday - An ambitious export plan could generate billions of dollars and make Australia the centre of low-cost energy in a future zero-carbon world.
Friday - Functioning international carbon markets are a decade away Ė probably two, New Zealandís climate minister says.

Thursday - Methane from farm animals in New Zealand is doing more damage to the climate than the combined impacts of all other greenhouse gases, a new analysis says.

Thursday - Proposals to get more low-emission vehicles on New Zealand roads could be a major step for the transport sector and for transitioning the country to a low-carbon economy, according to the Energy Efficiency and Conservation Authority.
---
10 Jul 19 - Installing a solar farm at the Marsden Point oil refinery will cut the operationís greenhouse gases by 18,000 tonnes a year.
10 Jul 19 - YHA New Zealand and partners Sunshine Solar have been recognised as finalists in the Deloitte Energy Excellence Awards.
9 Jul 19 - New emissions standards for cars could cut New Zealandís greenhouse gas emissions by more than five million tonnes over 20 years.
9 Jul 19 - Ten years ago, New Zealand was working on plans for a voluntary market in soil carbon.
9 Jul 19 - Air pollution is affecting the performance of Chinaís solar-energy farms, scientists say.
8 Jul 19 - Local authorities want to be able to take climate impacts into account when they are considering applications under the Resource Managements Act.
5 Jul 19 - The zero-carbon bill might not fulfil New Zealandís international obligations on climate change, the Government is being told.
5 Jul 19 - Ten years ago, public pressure was building for New Zealand to cut greenhouse gas emissions by 40 per cent by 2020.
4 Jul 19 - Ten years ago, oil company ExxonMobil was still funding the work of climate sceptics, despite promising not to do so.
2 Jul 19 - New Zealand can increase wealth and jobs and protect the environment Ė but itís going to take work, the Government says.
28 Jun 19 - Only a fraction of people flying to and from New Zealand are offsetting the greenhouse gas emissions from their flights, according to Air New Zealand figures.
28 Jun 19 - Scientists are claiming a breakthrough in the quest to cut methane emissions from animals.
---