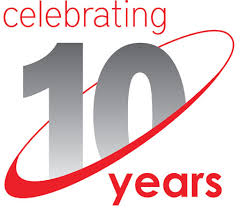 Tuesday - To mark 10 years of publishing, Carbon News is offering a special subscription rate.
Tuesday - National Party climate spokesman Nick Smith was talking about an integrated carbon market with Australia, while his boss, then-Opposition leader John Key, was backing the Emissions Trading Scheme.

Monday - By publisher ADELIA HALLETT | When it comes to action on climate change, we're pretty much back to where we were 10 years ago, when Carbon News started publishing.

Monday - To mark 10 years of publishing, Carbon News is offering a special subscription rate.

7 Mar 18 - The climate commission should make recommendations on the Emissions Trading Scheme and the number of international credits used to meet New Zealand's targets, but control should stay firmly in the hands of the Government, says new Parliamentary Commissioner for the Environment Simon Upton.

7 Mar 18 - The Government says it's not yet formally involved in any moves to link the Emissions Trading Scheme to other markets, but it is talking to them.
6 Mar 18 - The Government knows delaying lifting the carbon price cap could cost taxpayers money, but says it is unlikely to move until next year.
---
1 Mar 18 - Fifteen per cent of global greenhouse gas emissions are now covered by trading schemes.
28 Feb 18 - Mike Bennetts is determined his company, Z Energy, will not have a Kodak moment.
27 Feb 18 - Biofuels, liquid and gaseous, will have a role to play in moving towards net zero greenhouse gas emissions by around mid-century in both New Zealand and globally, says Professor Ralph Sims.
22 Feb 18 - Government officials appear to be putting more effort into working out how to purchase international carbon credits than into reducing the country's greenhouse gas emissions, says Bioenergy...
20 Feb 18 - The Government could hedge against its $10 billion future carbon bill now – with a money-back guarantee, says carbon trader Nigel Brunel.
19 Feb 18 - Officials are working on linking the Emissions Trading Scheme to schemes in other countries, saying it's the best way to secure the international carbon units New Zealand will need to meet its 2030...
15 Feb 18 - Taxpayers could get a hefty carbon bill if the Government doesn't urgently lift the carbon price cap, a gathering of Emissions Trading Scheme experts has heard.
12 Feb 18 - Neoliberalism is failing to protect New Zealand's environment, warns a new paper on the future of environmental law.
9 Feb 18 - Trade-exposed heavy emitters sitting on free NZUs from taxpayers will be able to keep using them - even if they did contribute to New Zealand's embarrassing "dodgy credits" incident.
8 Feb 18 - China's new carbon market will have a profound impact on electricity companies, says Standard & Poors.
2 Feb 18 - Changes to the Emissions Trading Scheme are needed now, not at the end of next year, if the Government wants Maori land owners to plant carbon-sequestering forests, says a specialist in climate...
23 Jan 18 - Any further changes to the Emissions Trading Scheme – including getting rid of free credits to heavy emitters and changing forestry rules – will not be made until the end of next year, the Government...
---