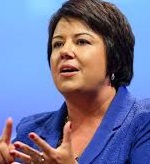 Wednesday - In late 2015, officials gave new climate minister Paula Bennett as list of five things they thought should be done over the next two years.
Tuesday - Climate minister James Shaw says the new climate commission will play a role in dealing with agricultural greenhouse gas emissions.
Monday - New Zealand's approach to negotiating carbon-trading relationships with other countries is drawing fire.

8 Dec 17 - Officials are working on getting New Zealand access to international carbon markets when they develop – but they don't want their activities made public.

6 Dec 17 - Understanding why farmers are not taking advantage of ways to make more money while cutting greenhouse gas emissions is critical to getting New Zealand's emissions down, says a leading scientist.

4 Dec 17 - New climate minister James Shaw has a clear message for business: get your house in order because New Zealand is decarbonising ... fast.
30 Nov 17 - The climate commission – one of the Government's promises for its first 100 days in office – is likely to play a role in setting carbon prices, the new climate minister says.
---
22 Nov 17 - Climate change and other environmental risks now rank higher than economic issues in the minds of business and political leaders, according to a new report by New Zealand's dairy industry.
20 Nov 17 - Entities with future carbon liabilities should be thinking about hedging with European units – and that includes the country itself, says a leading carbon broker.
16 Nov 17 - Government officials have looked at cutting the allocation of free credits to some industrial emitters by between 1 per cent and 3 per cent a year.
14 Nov 17 - New Zealand might yet come good on the issue of dodgy carbon credits.
10 Nov 17 - The new energy minister expects carbon to be priced into all energy projects.
10 Nov 17 - Changes to the Emissions Trading Scheme have won New Zealand a Carbon Pricing Champion Award at international climate negotiations in Bonn.
6 Nov 17 - New Zealand carbon has finally burst through the $19 barrier, after hovering teasingly below the mark since October's general election.
6 Nov 17 - By PATTRICK SMELLIE | As international delegations descend on Bonn for the November 6-17 annual global climate change summit, spare a thought for the other country that calls itself China but,...
3 Nov 17 - Government delegations gathering in Bonn for the start of annual UN climate talks on Monday need to ramp up efforts, says the International Emissions Trading Association.
1 Nov 17 - Former climate minister Paula Bennett sought advice on forming a cross-party agreement on climate change.
31 Oct 17 - A global failure to cut greenhouse gas emissions will see New Zealand farmers face demands for major production cuts, the world's largest milk-processor is warning.
30 Oct 17 - New Zealand cannot afford an Emissions Trading Scheme that doesn't work, say the guardians of the $36.4 billion New Zealand Superannuation Fund - and that means bringing the agricultural sector into...
---