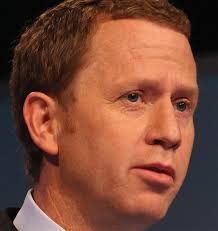 Thursday - New Zealand's latest Greenhouse Gas Inventory submitted to the UN confirms National's policies are driving climate change, the Green Party says.

11 Apr 14 - The role of small countries in leading climate policy will be discussed in Wellington on Monday.

4 Apr 14 - NEW ZEALAND is working on ways to link with emerging carbon markets in Korea and Thailand.

4 Apr 14 - NEW Act Party leader Jamie Whyte says that businesses have no obligation to the environment.

4 Apr 14 - EUROPE has postponed action to regulate international aviation emissions.

4 Apr 14 - By PROF NICK ROWLEY.- In Australia, any sense of the need for an urgent policy response has stalled, despite this week's reminder from the IPCC of the threats the country faces – not to mention the warming already seen and the increase in extreme climate events.
4 Apr 14 - IS THE Emissions Trading Scheme working and will it be more effective after the forthcoming election?
---
28 Mar 14 - A LEADING forestry services executive is calling on the Government to set a target range for carbon prices.
21 Mar 14 - Maori Party co-leader Tariana Turia has weighed into the row over low carbon prices, describing the loss of value of credits given to Maori in Treaty of Waitangi settlements as a breach of human...
21 Mar 14 - Only a quarter of post-1989 forest owners registered in the Emissions Trading Scheme have submitted their 2013 emissions returns.
21 Mar 14 - The Prime Minister has been talking about the environment with his Chinese counterpart.
21 Mar 14 - Flights to and from Europe should not be exempted from Europe's emissions trading scheme, the Environment and Public Health Committee of the European Parliament says.
21 Mar 14 - Carbon traders and investors are calling on Europe to reach a clear and early political agreement on the 2030 climate and energy framework.
21 Mar 14 - The number of climate change laws on the statue books of the world's leading economies grew from less than 40 in 1997 to almost 500 at the end of 2013 SAM FRANKHAUSER, co-director of the Grantham...
17 Mar 14 - Spot NZUs closed at $3.00 Friday after starting the day lower. OMFianncial reports:
14 Mar 14 - The Government is all but ruling out making agriculture responsible for its greenhouse gas emissions next year.
11 Mar 14 - NZUs remain well bid and offered at $3.00/$3.10. OMFinancial reports:
7 Mar 14 - The Prime Minister says he accepts that 50,000 new jobs would be created by Maori following through on a promise to plant one million hectares of new forest if the Government lifts carbon prices.
7 Mar 14 - The Government is refusing to adopt a national forestry policy, despite relying on tree planting to meet international greenhouse gas emissions reductions obligations.
---