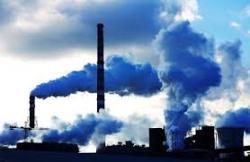 Monday - Australia had an emissions trading scheme with a fixed price; it was one good way to encourage carbon cuts throughout the economy.

23 Feb 15 - New Zealand's Emissions Trading Scheme legislation is so full of "words, fishhooks and traps" that giving sound legal advice on it to businesses is almost impossible, says one of our leading legal minds.

23 Feb 15 - Distinguished law fellow Sir Geoffrey Palmer, QC, has been at or near the heart of our attempts to tackled climate change for nearly three decades.

16 Feb 15 - Australia's first Emissions Reduction Fund auction will be in April – a month later than the market expected.

16 Feb 15 - European Union politicians are expected to agree on a compromise 2018 start date for reforms to the Emissions Trading System to try to bridge divisions over efforts to prop up the world's biggest carbon market.

9 Feb 15 - The Government has said it will work with Maori on the two big climate change/carbon pricing decisions it faces this year – the post-2020 emissions reduction target and the review of the Emissions Trading Scheme.

9 Feb 15 - One of New Zealand's most influential leaders on climate change has died.
---
9 Feb 15 - Policy procrastination over climate change is costing Australia money, a new analysis shows.
2 Feb 15 - Most Australian businesses believe the country will return to an emissions trading scheme or a carbon tax by 2020.
2 Feb 15 - The concept of carbon pricing as a tool to combat climate change is broadly accepted by the international community. But at what price, and under what conditions?
27 Jan 15 - New Zealand carbon is at its highest price in more than two years.
27 Jan 15 - The Government still isn't talking about this year's scheduled review of the Emissions Trading Scheme.
15 Dec 14 - The Government is refusing to discuss what impact a 2030 carbon deficit will have on the economy – despite warnings from Treasury.
15 Dec 14 - Carbon trade volume in Beijing has reached 105 million yuan ($NZ21.8 million) since a carbon emissions trading scheme was launched in the city a year ago.
8 Dec 14 - A climate change lobby group is calling for a national carbon budget and legally binding emissions reduction targets.
1 Dec 14 - Farmers could cut their future exposure to carbon prices by looking after the methanotrophs in their soils, a soil scientist says.
1 Dec 14 - MightyRiverPower has claimed in the High Court that it shouldn't have to pay for carbon units issued for years prior to the start of its contract with New Zealand Carbon Farming in 2013, which it...
24 Nov 14 - By editor ADELIA HALLETT.- New Labour Party leader Andrew Little appears to rank climate change only slightly more importantly than does Prime Minister John Key.
24 Nov 14 - The United States and China have announced goals to reduce emissions by 26 per cent to 28 per cent and to cap emissions by 2030 respectively.
---