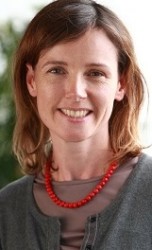 Tuesday - Using dodgy carbon credits has damaged New Zealand's chances of becoming an Asian carbon trading hub, says an expert on doing business in South-East Asia.

Monday - New Zealand will face significant economic damage from the Paris Agreement if carbon stored in forests is not recognised, the Emissions Trading Scheme is not linked internationally, and agricultural emissions incur a carbon price, a new report shows.

23 Aug 16 - The emissions register will be closed from noon on Thursday, pending the launch of the new one on Monday.

22 Aug 16 - Replacing a million fossil fuel-driven cars with electric vehicles would cut New Zealand's greenhouse gas emissions by more than 20 per cent in the crucial 2021-2030 period, officials say.

19 Aug 16 - New Zealand is stepping up the hunt for sources of quality carbon credits to help to meet its international emissions reduction targets.
16 Aug 16 - Some of New Zealand's largest carbon emitters, along with forestry companies and even iwi are among the organisations that used cheap EURs to meet their liabilities under the Emissions Trading Scheme, a new report shows.

12 Aug 16 - New Zealand Steel wants the steel industry excluded from the Emissions Trading Scheme, saying that rising carbon prices are putting the industry at risk.
---
10 Aug 16 - Farmers – already exempt from liability for the majority of greenhouse gas emissions from their businesses – urged the Government to keep other subsidies in place to further protect them from carbon...
9 Aug 16 - New Zealand should be setting annual emissions targets, says Westpac
5 Aug 16 - Carbon credits have netted a dairy farmer more than he could have ever made from running livestock on his Taranaki hill country.
4 Aug 16 - Calls for cross-party policy on climate change, and complaints about "continual and ad-hoc" changes to the Emissions Trading Scheme dominated comments on the first stage of the latest review of the...
2 Aug 16 - The waste, stationary energy, industrial processing and agricultural sectors mounted the biggest opposition to getting rid of the one-for-two carbon subsidy.
2 Aug 16 - Got an account on the Emissions Unit Register? You need to do some things to make sure it's transferred to the new register that's replacing it.
1 Aug 16 - New Zealand's experiment with free-market forestry has left it without the forests needed to combat climate change and supply the domestic market with wood, the industry says.
29 Jul 16 - A carbon price of $25 and a 50 per cent allocation of free credits would make the Emissions Trading Scheme viable for some farmers, a new report shows.
25 Jul 16 - Forests planted under the revived Afforestation Grant Scheme this year are expected to store 1.3 million tonnes of carbon.
20 Jul 16 - More than 90 per cent of New Zealand's carbon budget for the 2020s will be spent on subsidising agriculture and trade-exposed heavy emitters, government estimates show.
20 Jul 16 - Climate change minister Paula Bennett has reported to her colleagues on the second stage of the Emissions Trading Scheme review.
19 Jul 16 - Two policy proposals floated in Carbon News yesterday – a Climate Responsibility Act, and combining carbon trading with a carbon tax and a cut in the goods and services tax – have not impressed the...
---