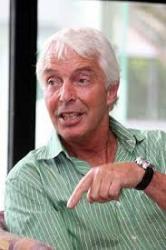 13 Apr 15 - New Zealand's "rugby, big cars and beer" culture could leave the country with an annual carbon hangover edging into the billions of dollars.

13 Apr 15 - Greenhouse gas emissions from dairy cows in New Zealand have more than doubled since 1990.

7 Apr 15 - Russia did it. The United States did it. All the countries in the European Union have done it, as have Mexico, Norway, Switzerland and Latvia. Even oil-and-mineral-exporting Gabon, population 1.3 million, did it.

30 Mar 15 - The Government is sticking to its guns – forest planting is down because of the cyclical nature of the industry, and not because carbon prices are too low to encourage planting.

30 Mar 15 - The Government says it is watching carbon prices creep higher.

23 Mar 15 - Forest owners want the Government to put its money where its mouth is on sustainable forestry – and are gathering the numbers to back their case.

16 Mar 15 - The Emissions Trading Scheme review is likely to be pushed into next year, forest owners say.
---
10 Mar 15 - NZUs traded up to $6.20 on $70k yesterday as some emitters started to step into the market and mop up small sellers. OMFinancial reports:
9 Mar 15 - New Zealand's carbon intensity is going through the roof, despite Government claims to the contrary.
9 Mar 15 - Latest figures show that New Zealand is not planting enough trees to meet its climate change pledges, and a carbon forestry expert says that the Government is to blame.
2 Mar 15 - Australia had an emissions trading scheme with a fixed price; it was one good way to encourage carbon cuts throughout the economy.
23 Feb 15 - New Zealand's Emissions Trading Scheme legislation is so full of "words, fishhooks and traps" that giving sound legal advice on it to businesses is almost impossible, says one of our leading legal...
23 Feb 15 - Distinguished law fellow Sir Geoffrey Palmer, QC, has been at or near the heart of our attempts to tackled climate change for nearly three decades.
16 Feb 15 - Australia's first Emissions Reduction Fund auction will be in April – a month later than the market expected.
16 Feb 15 - European Union politicians are expected to agree on a compromise 2018 start date for reforms to the Emissions Trading System to try to bridge divisions over efforts to prop up the world's biggest...
9 Feb 15 - The Government has said it will work with Maori on the two big climate change/carbon pricing decisions it faces this year – the post-2020 emissions reduction target and the review of the Emissions...
9 Feb 15 - One of New Zealand's most influential leaders on climate change has died.
9 Feb 15 - Policy procrastination over climate change is costing Australia money, a new analysis shows.
2 Feb 15 - Most Australian businesses believe the country will return to an emissions trading scheme or a carbon tax by 2020.
---