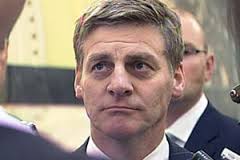 15 Dec 14 - The Government is refusing to discuss what impact a 2030 carbon deficit will have on the economy – despite warnings from Treasury.

15 Dec 14 - Carbon trade volume in Beijing has reached 105 million yuan ($NZ21.8 million) since a carbon emissions trading scheme was launched in the city a year ago.

8 Dec 14 - A climate change lobby group is calling for a national carbon budget and legally binding emissions reduction targets.

1 Dec 14 - Farmers could cut their future exposure to carbon prices by looking after the methanotrophs in their soils, a soil scientist says.

1 Dec 14 - MightyRiverPower has claimed in the High Court that it shouldn't have to pay for carbon units issued for years prior to the start of its contract with New Zealand Carbon Farming in 2013, which it entered as part of its effort to offset emissions from electricity generation.

24 Nov 14 - By editor ADELIA HALLETT.- New Labour Party leader Andrew Little appears to rank climate change only slightly more importantly than does Prime Minister John Key.

24 Nov 14 - The United States and China have announced goals to reduce emissions by 26 per cent to 28 per cent and to cap emissions by 2030 respectively.
---
24 Nov 14 - We continue to bubble around $4.3,5 with not much pushing it either way at present. OMFinancial reports:
11 Nov 14 - NZUs were unchanged yesterday, and the market was completely lacklustre. OMFinancial reports:
3 Nov 14 - New Zealand has no chance of meeting its 2020 emissions reduction target under current policies, says a leading scientist involved in the latest IPCC report.
3 Nov 14 - With the passage of the Emissions Reduction Fund through the Senate last week, Australia's federal government has taken a step toward achieving the country's minimum target to reduce greenhouse gas...
28 Oct 14 - The Environmental Protection Authority is making the national emissions register more user-friendly.
13 Oct 14 - A controversial decision to make foresters the only emitters banned from using cheap foreign carbon credits to offset their greenhouse gas emissions is under review.
13 Oct 14 - A team of French academics has proposed an international carbon trading system, whereby countries with the highest average CO2 emissions pay the most.
29 Sep 14 - There were a few notable absentees among the more than 120 world leaders gathered in New York for last week's United Nations Climate Summit - and perhaps most notable of all was the head of the...
29 Sep 14 - Many of the biggest hitters in the global financial community, together managing an eye-watering $24 trillion of investment funds, have issued a powerful warning to political leaders about the risks...
29 Sep 14 - Australian businesses wanting to keep up to date with the international carbon market during their country's retreat from carbon pricing have formed a new regional agreement.
29 Sep 14 - The business outlook for civil aviation is bright thanks mainly to rising Asian demand for aircraft. But airlines are expected to have a harder time, with tougher competition in Europe leading to a...
22 Sep 14 - In the lead-up to the UN leaders' summit on climate change (http://www.un.org/climatechange/summit), China is shifting up a gear in its drive towardsnational emissions trading.
---