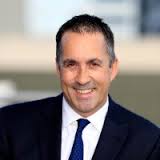 Monday - It's not too late for New Zealand to become an international carbon trading hub, says pioneer carbon trader Nigel Brunel.

Monday - * Greenhouse gas blamed for climate expulsion driving temperature rises across Pacific nations * China climate pledge inadequate on efficiency, say analysts * UN tells oil giants to stop lobbying against climate deal * UK unveils help for bees with £900m stewardship scheme * Time for pollution pricing to work for the climate * New renewable energy hub launched to boost Scottish firms in Japan
Wednesday - Spot NZUs closed at $6.80 yesterday on 15k. OMFinancial reports:

29 Jun 15 - A court case ordering the Dutch Government to slash greenhouse gas emissions is ground breaking – but unlikely to be replicated in New Zealand.

29 Jun 15 - The Emissions Trading Scheme review is unlikely to start any time soon.

22 Jun 15 - Forty-two million carbon credits changed hands in New Zealand last month, as emitters finalised their 2014 returns.

15 Jun 15 - Buying carbon credits to meet New Zealand's emissions reduction target is not sustainable, business is warning.
---
8 Jun 15 - New Zealand lacks the leadership to achieve the 40 per cent cut in greenhouse gas emissions it needs to make by 2030, the country's top scientists are warning.
8 Jun 15 - The Parliamentary Commissioner for the Environment wants the Government to stop giving free carbon credits to high-intensity trade-exposed emitters, who, she says, could still be paying for just 5...
8 Jun 15 - An environmental lobby group is calling for a cross-sector working group on New Zealand's post-2020 emissions reduction target.
2 Jun 15 - Treasury has told the Government that if it wants to reduce greenhouse gas emissions it should introduce a carbon price floor, get rid of the two-for-one provisions or cut the number of free carbon...
25 May 15 - The Government is developing the architecture to auction carbon credits.
18 May 15 - Labour Party climate changes spokesperson MEGAN WOODS on why the Government's forestry policies are failing:
11 May 15 - New Zealand could turn "green into gold" by capitalising on emerging clean technologies and showing leadership on climate change.
11 May 15 - Following the repeal of the carbon tax, the Australian Government has implemented its Direct Action climate policy, centred on the A$2.55 billion Emissions Reduction Fund.
11 May 15 - Sigmund Freud would have had a field day with the speech by United Nations climate change chief Christiana Figueres to a Melbourne summit on greenhouse emissions reductions. Because what was most...
28 Apr 15 - The Government expects the Emissions Trading Scheme to cut New Zealand's greenhouse gas emissions by nearly 10,000 kilotonnes in 2020.
13 Apr 15 - New Zealand's "rugby, big cars and beer" culture could leave the country with an annual carbon hangover edging into the billions of dollars.
13 Apr 15 - Greenhouse gas emissions from dairy cows in New Zealand have more than doubled since 1990.
---