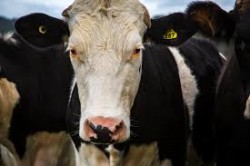 Monday - Federated Farmers is warning politicians of "consequences" if agricultural emissions are brought into the Emissions Trading Scheme before other countries put a carbon price on farming.

25 May 17 - The $14.2 billion being bandied about this week as the cost of ­­­New Zealand's Paris Agreement pledge is not solely attributable to the purchase of international carbon credits.
24 May 17 - New Zealand should hedge its international carbon risk by buying European carbon units, a broker says.

16 May 17 - Free carbon credits for trade-exposed heavy emitters have cost taxpayers nearly $1.7 billion.
11 May 17 - A price range for carbon and a promise that changes to the Emissions Trading Scheme will be backdated would get landowners planting carbon-sequestering trees now, says the Forest Owners' Association.

10 May 17 - Parliament has again been told that the Government is getting advice on bringing agricultural emissions into the Emissions Trading Scheme.

28 Apr 17 - Two major reports on climate change – one on the likely impacts on New Zealand, the other on ways the country can cut emissions – were released a year ago by the country's top scientific body, the Royal Society. Energy expert RALPH SIMS, who chaired the report committee, reflects on progress.
---
26 Apr 17 - Landowners with 10,000 hectares of native forest could earn $1.5 million a year in carbon credits, a new report says.
20 Apr 17 - Higher carbon prices and a ban on new fossil-fuel electricity generation plants are the cornerstones of the Green Party's plan to get New Zealand to 100 per cent renewable generation by 2030.
18 Apr 17 - Climate minister Paula Bennett says carbon prices need to go higher, but she won't be putting a price on agricultural emissions and she doesn't think New Zealand needs a climate commission.
7 Apr 17 - Uncertainty over the Government's plans to implement the Paris Agreement on climate change is keeping New Zealand's energy executives awake at night, says the World Energy Council.
7 Apr 17 - A fall in the price of carbon has left the Government with a smaller-than-expected liability on its books.
6 Apr 17 - The state of New Zealand's environment is on the agenda for the country's politicians today.
3 Apr 17 - The man likely to be the next Parliamentary Commissioner for the Environment says there might not be enough international carbon credits available to meet New Zealand's Paris Agreement targets.
30 Mar 17 - Officials will report to the Government in the middle of the year on the next round of changes to the Emissions Trading Scheme.
29 Mar 17 - Landowners are planting forests again – and farmers looking to offset emissions appear to be among them.
21 Mar 17 - The OECD says New Zealand needs to put a price on greenhouse gases from the agricultural sector.
10 Mar 17 - The Opportunities Party would put a cap on New Zealand's greenhouse gas emissions, get rid of the $25 carbon price cap and free credits for heavy emitters and bring some agricultural emissions into...
22 Feb 17 - The Government is looking at changing some current land uses – including forestry and farming – to cut New Zealand's greenhouse gas emissions.
---