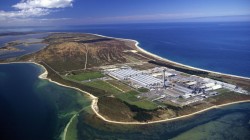 Friday - Carbon prices have reacted to yesterday's news that one of the country's biggest electricity users and emitters of greenhouses gases is shutting up shop.

Thursday - One of New Zealand's biggest greenhouse gas emitters is closing operations in New Zealand, potentially cutting the country's missions by more than 1.5 million tonnes a year.

Thursday - New Zealand carbon prices are at a new high – but sellers are still not coming to the party.

Thursday - Ten years ago, heavy-emitting industries became eligible for free carbon credits for the first time. New Zealand Steel was the biggest beneficiary that year, receiving nearly half a million NZUs.

Tuesday - Ten years ago, Parliamentary Commissioner for the Environment Dr Jan Wright was warning that giving free carbon credits to large industrial companies would undermine the Emissions Trading Scheme.
3 Jul 20 - Ten years ago, foreign buyers were snapping up New Zealand carbon credits.

2 Jul 20 - Spot NZUs were at $31.80 bid and $32.40 offered on CommTrade this morning after last fixing at $32.25.
---
2 Jul 20 - Ten years ago, the man who led the forestry sector's fight for the right to claim carbon credits was hopeful about New Zealand's fledgling carbon market.
1 Jul 20 - Carbon prices are back in record-price territory, with spot NZUs trading above $32 on CommTrade and Carbon Match.
26 Jun 20 - The third leg of the Government's climate change legislation trifecta came home this week.
15 Jun 20 - By ADELIA HALLETT | A rapid rise in the price of carbon could leave some of us facing winter without fresh tomatoes. But that's as it should be.
12 Jun 20 - Government decisions that have pushed carbon prices up 28 per cent in eight days of trading must be reversed, says the minerals industry.
11 Jun 20 - Carbon hit new record prices yesterday, with forward units now more expensive than the unofficial $35 price cap.
8 Jun 20 - Forest owners are adopting a wait-and-see approach to selling units as carbon prices head into record territory.
5 Jun 20 - By ADELIA HALLETT | This week's political action has seen carbon prices surging forward again.
4 Jun 20 - Carbon prices jumped another $2 yesterday as the market continued to react to Tuesday's announcements about the Emissions Trading Scheme.
3 Jun 20 - Carbon prices jumped a dollar yesterday on the back of confirmation the fixed-price option will move to $35 this year.
3 Jun 20 - The Government went against the advice of its own Climate Change Commission in allowing companies to continue to pay money instead of surrendering carbon credits to atone for their greenhouse gas...
2 Jun 20 - The effective price cap on carbon prices in New Zealand will go to $35 this year.
---