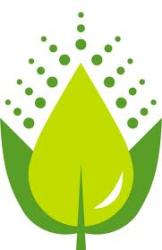 12 Apr 13 - Farmers are being urged to think about how they can boost farm income by turning shelter belts and other bits of forestry into biofuels.

15 Mar 13 - Christchurch shipping executive Andrew Stark does not agree with political claims that Biodiesel NZ is a bad investment.

15 Mar 13 - The Government is denying its decision to scrap the biofuels obligation contributed to Solid Energy's financial meltdown.
8 Mar 13 - The wood industry's investigation of future economic opportunities – including biofuels and biochemicals – is finished.
1 Mar 13 - The food industry has been warned by one of its biggest players that water scarcity is among the greatest threats it faces.

15 Feb 13 - Development of a large-scale wood-to-biofuel plant in New Zealand came a step closer this week with the announcement that Z Energy and Norske Skog want to build a demonstration plant.
15 Feb 13 - Solid Energy's biofuels production company has been sold to two of its former employees.
---
8 Feb 13 - LanzaTech is no longer a New Zealand company.
8 Feb 13 - Ground-breaking biofuel company LanzaTech is interested in building a woody-waste gasification plant in New Zealand.
18 Jan 13 - A team of New Zealand researchers say that biofuels can be produced sustainably and economically from crops grown on the margins of paddocks.
14 Dec 12 - The London Olympics generated 28 per cent less carbon dioxide than was forecast as energy use at venues was cut, the organisers say.
16 Nov 12 - Fostering industries such as biofuels from woody biomass and investing in technologies such as smart grids could give New Zealand's regional economies a real boost, says one of the authors of a new...
16 Nov 12 - A Labour Government would sign up to the second commitment period of the Kyoto Protocol.
16 Nov 12 - The global energy map is changing in dramatic fashion, the International Energy Agency said as it launched the 2012 edition of the World Energy Outlook.
16 Nov 12 - The Netherlands Government is facing legal action unless it takes swift action on climate change.
9 Nov 12 - The United States military is going green – for security reasons.
9 Nov 12 - An expo featuring ways of cutting power and fuel prices will be held in Wellington this month.
26 Oct 12 - Bioenergy production is often increasing greenhouse gas emissions in the short term even though the European Union counts it as a carbon neutral technology, according to an unreleased report obtained...
19 Oct 12 - New Zealand's LanzaTech is working with Malaysia's government-owned national oil company, Petronas, to convert carbon dioxide to sustainable chemicals.
---