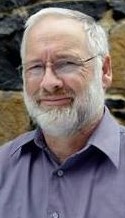 20 Apr 16 - Some of the country's largest businesses, lobby groups and organisations will meet in Wellington next month to draw up a blueprint for making New Zealand into a low-carbon economy.
4 Apr 16 - Mighty River Power is adding the new Tesla Model 3 to its fleet of electric vehicles.
30 Mar 16 - New Zealand-founded LanzaTech has signed its first North American deal, giving United States biofuels and biochemicals maker Aemetis exclusive rights to its patented technology to convert various types of waste gas to ethanol in California.
24 Mar 16 - Prime Minister Malcolm Turnbull has announced the creation of a A$1 billion Clean Energy Innovation Fund, to be jointly managed by the Clean Energy Finance Corporation and the Australian Renewable Energy Agency.

15 Mar 16 - Air New Zealand is investigating biofuels again – but an international expert says it is unlikely to do much to cut the greenhouse gas emissions.

14 Mar 16 - Bringing wood processors into the Emissions Trading Scheme could damage other carbon-reducing initiatives, such as biofuel development, the industry says.

8 Mar 16 - Collapsing dairy prices are a warning of what can happen when businesses live beyond their ecological means, says an expert in ecological economics.
---
8 Mar 16 - Climate-damaging emissions from aviation will continue to rise despite the best efforts of the airline industry to make air travel sustainable, a new study co-authored by a University of Otago...
3 Mar 16 - The Government is about to announce a policy on electric cars - and it might include support for setting up a national system for charging the cars.
25 Feb 16 - Fuel retailer Z Energy wants every sector in the Emissions Trading Scheme, a realistic price on carbon, political stability and an end to carbon subsidies.
23 Feb 16 - Mighty River Power says it has gone "beyond 100 per cent renewable" generation.
18 Jan 16 - From turning carbon dioxide into a fuel to enabling cars to run on water, scientific researchers worldwide are unlocking the potential of new energy sources.
7 Dec 15 - Innovative new research into clean energy technology shows there are viable alternatives to fossil fuels – provided there is enough political will and investment.
30 Nov 15 - With the food system accounting for up to a third of global greenhouse gas emissions, anything that reduces its impact will make a big difference to the climate.
12 Oct 15 - From algae to alloys, ingenuity in the world's laboratories is fuelling experiments to find new ways of providing viable sources of clean energy.
5 Oct 15 - New Zealand needs to embrace biofuels, electric vehicles and energy forests, and get rid of coal and gas-fired industrial processes if it wants to meet its 2050 emissions reduction commitment,...
5 Oct 15 - By adapting a tropical grass to grow in the British climate, scientists hope to be able to replace coal in power stations with biofuel.
21 Sep 15 - Bio-derived sources of energy – wood, grass, dung and alcohol – have a rich history, yet have failed to command the "buzz" of solar, wind or even geothermal in public discussions regarding renewable...
14 Sep 15 - Tim Flannery says he's more hopeful now than he has been in years, thanks to the carbon-storing potential of technologies being developed by businesses all over the world.
---