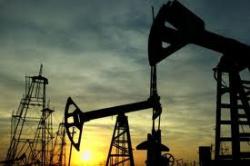 Friday - By ALEX KIRBY, London.- Europe has the technology and the raw material to make a big cut in the amount of oil its transport uses, researchers say - but it will fail to reap the benefits on offer unless the European Union comes up with more radical policies.

28 Feb 14 - Geneticists have cracked the code for one of nature's fastest-growing plants: Spirodela polyrhiza, or duckweed - and the pay-off could come with higher deliveries of biofuel at lower cost to cropland farmers.

21 Feb 14 - Frustrated Maori will take their carbon price grievances to the United Nations next week.

14 Feb 14 - A proposal by iwi to plant a million hectares of new forest over 10 years could provide the economies of scale needed to kick the New Zealand industry into large-scale processing.

31 Jan 14 - If demand for new land on which to grow food continues at the current rate, by 2050 an area nearly the size of Brazil could be ruined, warns a new report.

24 Jan 14 - The global renewable energy share can reach and exceed 30 per cent by 2030 at no extra cost, says a new report.

20 Dec 13 - New Zealand's emissions from liquid fuels rose over the September quarter, latest figures show.
---
13 Dec 13 - Britain has proposed a way to lower the European Union's 2020 target for renewable energy by counting the contribution from biofuels twice, avoiding the need for billions of euros in investment, a...
6 Dec 13 - The Government could use its buying power to support New Zealand's clean-tech pioneers, the Labour Party says.
6 Dec 13 - The NXT Fuels biofuels refinery project could be a breakthrough for the industry, says fuel retailer Gull New Zealand.
22 Nov 13 - A New Zealand second generation-biofuels company is in the market for funding to build a refinery.
22 Nov 13 - Businesses looking for a steer on how Australia's Emissions Reduction Fund scheme will work could find it at the Carbon Expo Australasia next month.
8 Nov 13 - LanzaTech's steelmill-waste-to-bioenergy plant in Beijing has earned recognition from international sustainability certifier RSB.
18 Oct 13 - The United States biodiesel industry is on pace to produce more than the 1.28 billion gallons set under the Renewable Fuels Standard for this year.
11 Oct 13 - New Zealand could substantially cut greenhouse emissions from transport but lacks the vision to do so.
30 Aug 13 - Production of biodiesel fell after the Government scrapped the Biodiesel Grant Scheme last year.
16 Aug 13 - Gas fermentation technology developed in New Zealand will be used to produce low-carbon fuels from industrial carbon dioxide emissions in India.
9 Aug 13 - This week in Parliament, Climate Change Minister Tim Groser found himself defending statements by two of his Cabinet colleagues that seem to suggest they are not entirely convinced that anthropogenic...
2 Aug 13 - Government officials are working on ways to bring in policies recognising the economic value of New Zealand natural capital.
---