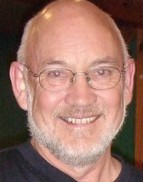 16 Jul 20 - Bioenergy Association chief executive Brian Cox responds to claims that burning wood pellets is bad for the environment.

15 Jul 20 - The cost of dumping waste in landfills will rise as the Government tries to tackle the country's mounting rubbish problem.
14 Jul 20 - The United States' Environmental Protection Agency is expected to propose a new rule declaring burning biomass to be carbon neutral, as industry looks to expand its domestic markets.

13 Jul 20 - The Green Party wants coal-fired industrial boilers outlawed within five years.

1 Jul 20 - Ten years ago, New Zealand start-up LanzaTech – now based in the United States – had signed a deal to commercialise its technology turning carbon dioxide released in the steelmaking process into biofuel.

30 Jun 20 - The Government is aware of the role the Marsden Point oil refinery could play in the transition to a low-carbon economy, but buying it back is not on the agenda, the infrastructure minister says.

29 Jun 20 - The bioenergy industry is calling on the Government to prevent the closure of New Zealand's only oil refinery, saying its loss will damage the country's ability to cut greenhouse gas emissions.
---
3 Jun 20 - Ten years ago, Gull was optimistic about the future of the New Zealand biofuels industry – to the extent of considering investing.
2 Jun 20 - New Zealand could cut its greenhouse gas emissions immediately by using more biofuels in trucks, officials say.
13 May 20 - New Zealand's only large biodiesel plant is being mothballed in a move the industry says is a direct result of the Government's failure to plan for the future of the country's energy production.
20 Mar 20 - Ten years ago, experts expected aircraft to be flying on biofuel by now.
28 Feb 20 - Ten years ago, Air New Zealand was refusing to comment on a report criticising jatropha, its preferred biofuel stock.
27 Feb 20 - Forest owners are calling for a $200-a-tonne tax on the burning of coal and the implementation of the Government's promised "wood-first" policy.
26 Feb 20 - Carbon prices of $50 a tonne – the figure the Government is putting forward as the new price cap – could put the price of diesel up 13c a litre and petrol up 7c a litre.
25 Feb 20 - New Zealand risks missing the chance to use biofuels to develop fuel independence and avoid buying costly international carbon credits, officials are being told.
4 Dec 19 - The Government is to assess the climate implications of every major decision it makes.
1 Nov 19 - Government plans for a report into the potential to use wood to make bioproducts is being hailed by those pushing for a biofutures industry.
3 Oct 19 - New Zealand scientists are working with the Japanese motor industry to find a low-carbon replacement for fuels, plastics and a host of other substances.
23 Sep 19 - New Zealand will again take centre stage at international climate talks in New York, with Prime Minister Jacinda Ardern giving a keynote speech in the early hours of tomorrow morning.
---