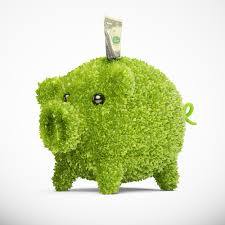 18 May 15 - When the price of crude oil dropped from US$110 a barrel in mid-2014 to below US$50 by January 2015, there were fears that it would destroy the "green revolution".

13 Apr 15 - Carbon dioxide levels might be soaring, and governments might be slow to reduce fossil fuel emissions and contain climate change, but the smart money could nevertheless be going into renewable sources such as wind and solar power.

9 Mar 15 - Competition to make biofuels out of waste products that would otherwise have to be dumped is creating a fast-growing, worldwide industry.

8 Dec 14 - New Zealand has a $3 billion carbon headache looming – and Treasury says that's the conservative estimate.
29 Sep 14 - The business outlook for civil aviation is bright thanks mainly to rising Asian demand for aircraft. But airlines are expected to have a harder time, with tougher competition in Europe leading to a consolidation of the sector, according to the latest industry forecast.

29 Sep 14 - When we think of renewable energy, it's easy to picture spinning wind turbines or rooftop solar panels. But what about bioenergy?

16 Sep 14 - The Obama administration has proposed several ad-hoc, multi-country economic agreements, and in doing so has abandoned de facto the World Trade Organisation as insufficiently malleable to its interests.
---
1 Sep 14 - No matter what the aviation industry does to reduce emissions, it will be outweighed by growth in air travel, according to a new analysis.
18 Aug 14 - Cathay Pacific Airways is investing in American sustainable biofuel company Fulcrum Bioenergy as part of a drive to achieve carbon-neutral growth from 2020.
18 Aug 14 - Transportation continues to generate a large proportion of emissions worldwide, even as emissions from other areas of the economy fall.
11 Aug 14 - Researchers warn that the cost of airline tickets will need to rise steadily to decrease demand and counteract the effects of aviation's growing carbon emissions.
11 Aug 14 - Airports are disastrously inefficient buildings which belch greenhouse gases into the atmosphere and contribute hugely to climate change, a European study has found.
27 Jun 14 - Air travel is a rapidly-growing source of carbon dioxide and is helping to heat the Earth. It accounted for 6 per cent of the UK's total greenhouse gas emissions in 2011.
6 Jun 14 - Air New Zealand says its new aeroplanes will help it to cut carbon emissions.
9 May 14 - Air New Zealand will install the largest single solar array in New Zealand at its Auckland Technical Operations base later this month.
11 Apr 14 - By LYNETTE DRAY.- Although aviation emissions contribute only 3 to 5 per cent of the total impact on the planet's climate, this is steadily growing and is a surprisingly intractable problem to solve.
4 Apr 14 - EUROPE has postponed action to regulate international aviation emissions.
21 Mar 14 - Flights to and from Europe should not be exempted from Europe's emissions trading scheme, the Environment and Public Health Committee of the European Parliament says.
7 Mar 14 - By ALEX KIRBY, London.- Europe has the technology and the raw material to make a big cut in the amount of oil its transport uses, researchers say - but it will fail to reap the benefits on offer...
---