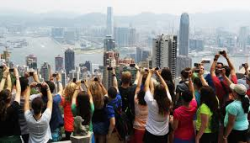 7 Feb 17 - OPINION | Tourism can be a force for good – depending how you do it, say World Tourism Organisation director-general TALEB RIFAI, United Nations Environment executive-director ERIK SOLHEIM and UNFCCC head PATRICIA ESPINOSA.

25 Jan 17 - By 2040, the number of electric cars in the world could have reached 715 million, says the International Energy Agency.

5 Dec 16 - New Zealand could easily become a Queensland-style biofutures superpower, local industry leaders say.

2 Dec 16 - New Zealand has joined a World Bank group promoting carbon pricing.

1 Dec 16 - Old tyres can be completely recycled into low-emission diesel engine oil, says a team of engineers.

28 Nov 16 - Strutting environmental credentials is paying off for businesses, as climate change rises rapidly as an issue in the minds of the public.
18 Nov 16 - Air New Zealand is the supreme winner in this year's Sustainable Business Network Awards, announced in Auckland last night.
---
17 Nov 16 - All key sectors– including commercial agriculture – must have major emissions cuts under way by 2020 if the world is to keep global warming within the Paris Agreement's 1.5deg limit, a new report...
4 Nov 16 - Australia has been left behind as countries and businesses accelerate action on climate change after the historic global agreement one year ago, a new Climate Council report has revealed.
7 Oct 16 - A global carbon market for aviation that could see New Zealand offsetting three million tonnes of emissions a year is going ahead.
7 Oct 16 - With a speed almost unknown in the annals of diplomacy, the Paris Agreement on climate change is ready to come into force a bare 11 months after it was reached on December 12 last year.
3 Oct 16 - A new global market-based measure for aviation emissions could see New Zealand having to offset 3 million tonnes of greenhouse gases a year.
27 Sep 16 - Delegates from more than 190 nations today will begin an 11-day meeting in Montreal to determine the final form of a scheme to reduce greenhouse emissions from the aviation industry.
23 Sep 16 - New Zealand will join an international market-based system to reduce aviation emissions, the Government has just announced.
22 Sep 16 - New Zealand is considering its position on international plans to reduce the aviation industry's impact on the climate.
22 Sep 16 - A new study says that achieving limits on temperature rise agreed at last year's Paris climate conference will require a massive switch to zero emissions electric-powered vehicles, coupled with the...
27 Jul 16 - New Zealand is looking to join an international plan to cut greenhouse gas emissions from aircraft.
18 Jul 16 - When most of us hear of Nauru we tend to think of immigration detention, or perhaps of the environmentally ruinous legacy of the island nation's ill-fated phosphate mining boom.
11 Jul 16 - Australia's economy might have ridden on the sheep's back, but the colonies' first export was actually eucalyptus oil.
---