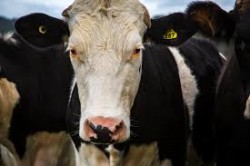 Monday - Federated Farmers is warning politicians of "consequences" if agricultural emissions are brought into the Emissions Trading Scheme before other countries put a carbon price on farming.

Friday - Carbon sequestration in soil has the potential to enhance food security and mitigate climate change, says an international team of soil experts.

21 Jun 17 - Parts of the agricultural sector are calling for farming to be included in the Emissions Trading Scheme and for a price on water.

20 Jun 17 - The winners of an annual worldwide competition to spread clean energy have been urged to see it as a sustainability revolution.

20 Jun 17 - Adaptation is about survival. Mitigation is about finding and implementing solutions to prevent the need to go into survival mode, says DR ANN SMITH chief executive of Enviro-Mark Solutions
16 Jun 17 - Solar generation systems can now produce electricity and store it for hours, using solar tower power without any need for batteries.

15 Jun 17 - The dairy industry is acknowledging it needs to cut greenhouse gas emissions.
---
13 Jun 17 - A study of the interaction between sunlight, air, water and foliage should lead to better longer-term climate forecasts, scientists say.
9 Jun 17 - NIWA is investing $18 million in new supercomputers that will significantly enhance scientists' abilities to solve crucial issues facing the country.
8 Jun 17 - A serious political crisis over demands for its president to step down is adding to the threats to Brazil's environment.
31 May 17 - Genetically modified crops remain controversial, but scientists still have faith that they will help both to replace fossil fuels and to feed the world.
30 May 17 - Nothing, not even the creation of huge plantations of trees to absorb carbon dioxide, is a viable alternative to drastic cuts in greenhouse gas emissions.
29 May 17 - One of the biggest contributors to climate change is the agricultural food industry, but the political will to tackle the issue is lacking.
26 May 17 - New Zealand's greenhouse gas emissions fell slightly in 2015 - but only because a drought forced dairy farmers to cut production.
26 May 17 - The Government's Budget will not get landowners planting trees on the scale needed to meet New Zealand's Paris Agreement commitments, forest owners say.
25 May 17 - The Government is putting $4 million into figuring out how New Zealand can cut its greenhouse gas emissions.
23 May 17 - Substantial cuts to greenhouse gas emissions now will prevent New Zealanders alive today being exposed to temperatures they have never experienced before, says the New Zealand lead author of research...
16 May 17 - Free carbon credits for trade-exposed heavy emitters have cost taxpayers nearly $1.7 billion.
11 May 17 - A price range for carbon and a promise that changes to the Emissions Trading Scheme will be backdated would get landowners planting carbon-sequestering trees now, says the Forest Owners' Association.
---