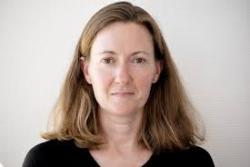 Monday - Chile's new carbon tax potentially offers New Zealand an opportunity to offset some of its own agricultural greenhouse gas emissions, says economist Dr Suzi Kerr.

Monday - Europe should be pushing for the rapid expansion of its network of biorefineries, to produce European food, fuel and feed, as well as a range of other high-value products that replace fossil fuels, writes ROBERT WRIGHT, Secretary-General of the European Renewable Ethanol Association:

Monday - It has often been used as a farmland fertiliser, and in some communities it is eaten as a vegetable, but now researchers believe that seaweed could power our cars and heat our homes.

Monday - A technique allowing wild fish to be landed live – and released if necessary – has won the supreme title in the New Zealand Innovators' Awards.

13 Oct 14 - Over 2012 and 2013, parts of New Zealand experienced their worst drought in nearly 70 years.

13 Oct 14 - Australian companies could yet face a financial penalty for excessive greenhouse gas emissions.

13 Oct 14 - If, as delegates to the 17th International Rivers Symposium agreed, that river restoration is "the hottest topic on the planet" then the insistence by governments world-wide to ignore it is the issue.
---
13 Oct 14 - Landcorp's pulling of the plug on its BioGenCool manure-powered electricity generation ends the first, large-scale experiment in using milking shed cow dung to drive the milking shed itself.
13 Oct 14 - Calls for New Zealand firms to get into bio-manufacturing omit to mention the fact that we have already been there.
6 Oct 14 - The Government has admitted that official information on the state of New Zealand's waterways is wrong.
6 Oct 14 - A computer-modelling programme designed by a Victoria University of Wellington academic is helping to ensure that farming practices here and overseas are as sustainable and environmentally friendly...
6 Oct 14 - There was little at the recent UN Climate Summit in New York in the way of new climate policy announcements, but 27 countries did sign a new forest agreement — the New York Declaration on Forests.
29 Sep 14 - The Government is being challenged to invite the leaders of the Marshall Islands, Tuvalu and Kiribati to come and tell Parliament what they think of New Zealand's climate change policies.
29 Sep 14 - With climate change, you win some, you lose some. New research shows that suitable new cropland could become available in the high latitudes as the world warms − but tropical regions may become...
29 Sep 14 - When we think of renewable energy, it's easy to picture spinning wind turbines or rooftop solar panels. But what about bioenergy?
29 Sep 14 - Waikato University every year sends 33,000 polystyrene cups to the landfill.
22 Sep 14 - Manawatu-Whanganui region farmers have spent an average $110,000 each over the past five years on measures to protect the environment, according to a Federated Farmers survey.
22 Sep 14 - Governments and businesses can now improve economic growth and reduce their carbon emissions together, says a major new report by a commission of global leaders.
22 Sep 14 - A new handbook shows how forward-looking communities around the world are already moving away from reliance on fossil fuels and generating their own power with 100 per cent renewables − while...
---