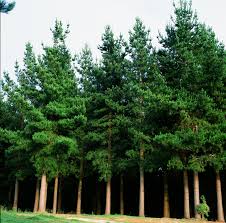 Friday - The Government is refusing to adopt a national forestry policy, despite relying on tree planting to meet international greenhouse gas emissions reductions obligations.

Friday - By ALEX KIRBY, London.- Europe has the technology and the raw material to make a big cut in the amount of oil its transport uses, researchers say - but it will fail to reap the benefits on offer unless the European Union comes up with more radical policies.
Friday - Now in its fourth year, Otago Polytechnic's Graduate Programmes in Sustainable Practice is providing New Zealand companies, organisations and a variety of projects with graduates qualified in implementing sustainable practice.

28 Feb 14 - Planting just over half of New Zealand's marginal land in forest would make the country carbon-neutral – and the Government knows it.

28 Feb 14 - Businessman, economist and philanthropist Gareth Morgan is planning a public campaign over the state of New Zealand's fresh water.

28 Feb 14 - Cleaning up polluted Lake Horowhenua will cost taxpayers more than half a million dollars.

28 Feb 14 - Dairy farmers could collectively save $42 million through electricity efficiency measures in the dairy shed, says the Government's energy efficiency agency.
---
28 Feb 14 - The idea of the "green economy goes in and out of fashion, not least because it is rarely defined and frequently misunderstood, writes PAUL EKINS, Professor of Resource and Environmental Policy,...
28 Feb 14 - By TIM RADFORD.- Here's a way to make cattle emit lower volumes of methane through their digestive tracts: give the beasts a higher-quality diet.
28 Feb 14 - Geneticists have cracked the code for one of nature's fastest-growing plants: Spirodela polyrhiza, or duckweed - and the pay-off could come with higher deliveries of biofuel at lower cost to cropland...
21 Feb 14 - Frustrated Maori will take their carbon price grievances to the United Nations next week.
14 Feb 14 - The Government appears to be ignoring an ultimatum from Maori to fix carbon prices or face the consequences.
14 Feb 14 - New Zealand soil scientist and no-till drill manufacturer Dr John Baker says his ideas are being picked up in Britain.
14 Feb 14 - We saw another small rise in NZUs yesterday, up to $3.30. OMFinancial reports:
7 Feb 14 - Maori say they will lodge a $600 million Treaty of Waitangi claim if the Government doesn't move fast to shore up carbon prices.
7 Feb 14 - Current proposals for freshwater management are not adequate for protecting water quality to even current levels in New Zealand, says Parliamentary Commissioner for the Environment Dr Jan Wright.
7 Feb 14 - The man who urges Kiwis to "do try it", Dilmah Tea founder Merrill J. Fernando, has another message, and this one is about caring for the planet.
31 Jan 14 - New Zealand's greenhouse-gas emissions from energy have fallen on the back of a massive cut from our single largest emitter.
31 Jan 14 - Making people think about the impact climate change could have on their homes makes them more likely to take action to prevent it, researchers say.
---