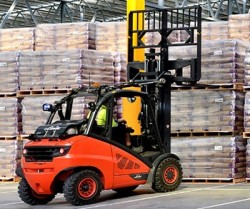 Today 9:00am - The Government knows its economic strategy of increasing agricultural exports cannot go on if New Zealand is to reduce greenhouse gas emissions, a confidential paper shows.

Today 9:00am - China is protecting itself against future food supply problems caused by climate change by buying or leasing large tracts of land in Africa and South America, a leading UK climate scientist says.

Today 9:00am - INTERVIEW: Hoesung Lee was elected chair of the Intergovernmental Panel on Climate Change just one month before the landmark Paris climate talks of 2015.

Today 9:00am - Proposed new deals would put the majority of seeds, chemicals and GM traits in the hands of three companies, deepening poverty for small-scale farmers.

Monday - More than half the rivers of Asia, Africa and Latin America have become more dangerous in the past 20 years, with steep rises in organic and pathogen pollution.

Friday - Federated Farmers has surprisingly little to say about the Paris Agreement Ė and thatís possibly a good sign for the climate.

Friday - Can we really feed nine billion people? Thatís the estimated global population in the year 2050.
---
21 Sep 16 - Over the past months, hundreds of indigenous persons and their allies have gathered near the crossing of the Missouri and Cannon Ball rivers in the ancestral territories of the Standing Rock Sioux...
21 Sep 16 - A technology that could in theory catch 90 per cent of carbon dioxide from coal-fired power stations has been patented by US government scientists.
16 Sep 16 - New Zealandís greenhouse gas emissions from agriculture continue to climb.
15 Sep 16 - Food will cost the consumer more as a result of climate change, but it is not at all clear that farmers will profit accordingly, says a new study.
13 Sep 16 - Global wheat production will fall as temperatures rise, a new study shows.
12 Sep 16 - Brazilís new president, Michel Temer, will this week sign up to the Paris Agreement on climate change by committing Brazil to a reduction of 37 per cent of its greenhouse gas emissions by 2025, and...
12 Sep 16 - Wine production consumes large amounts of energy and generates a sizeable quantity of greenhouse gases.
12 Sep 16 - Directly seeding rice into fields rather than transplanting it into flooded paddies would dramatically reduce methane emissions and slow down climate change, according to scientists studying the...
8 Sep 16 - New Zealand is slow to grasp the potential to cut greenhouse gas emissions and other pollution by turning waste into biogas, says a company providing the technology all over the world.
8 Sep 16 - As we head into the Anthropocene epoch, we often stand accused of inadvertently running ďglobal experimentsĒ through our effects on wildlife, food chains, landscapes and the climate.
7 Sep 16 - Not many years ago, global health advocates bemoaned the fact that it took decades for life-saving vaccines to become widely accessible in poorer countries. This resulted in the unnecessary deaths of...
6 Sep 16 - New Zealand is likely to ratify the Paris Agreement in the next couple of months, the Government says.
---