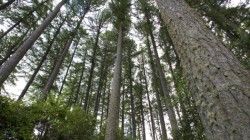 Monday - New Zealand will face significant economic damage from the Paris Agreement if carbon stored in forests is not recognised, the Emissions Trading Scheme is not linked internationally, and agricultural emissions incur a carbon price, a new report shows.

22 Aug 16 - It was in the mid-20th century when the American agricultural scientist Norman Borlaug showed us how to make wheat and rice stems shorter, to increase their yield.

18 Aug 16 - Carbon budgeting and a climate commission are not on the table for cross-party talks on climate change.

18 Aug 16 - The Countdown supermarket chain says it will make supply agreements with individual producers of free-range and barn eggs, giving suppliers greater economic security.

16 Aug 16 - Ocean acidification caused by climate change might already be affecting production in New Zealand's marine farms, scientists say.

16 Aug 16 - Cotton is the world's most widely grown and economically important non-food crop. In the United States alone, farmers grow cotton on 12 million to 14.5 million acres, and produce a yearly harvest worth nearly $25 billion.

12 Aug 16 - New Zealand Steel wants the steel industry excluded from the Emissions Trading Scheme, saying that rising carbon prices are putting the industry at risk.
---
12 Aug 16 - Heat stress due to climate change will limit where and when the summer Olympics can be held in the future, according to new research from Auckland University.
11 Aug 16 - A lawyer who advised a carbon-farming company that was later prosecuted by the Overseas Investment Office is under investigation over the affair.
11 Aug 16 - The Environmental Protection Authority has appointed a chief scientist to help people to understand the science behind its decisions.
10 Aug 16 - Farmers – already exempt from liability for the majority of greenhouse gas emissions from their businesses – urged the Government to keep other subsidies in place to further protect them from carbon...
9 Aug 16 - New wastewater treatment technology at Fonterra's Edendale site is turning dairy waste into fertiliser that is helping local pastures to flourish.
9 Aug 16 - Mangroves might be one of the world's most viable solutions to fighting climate change.
8 Aug 16 - Palm kernel won't be fed to animals on Landcorp-owned farms after this financial year.
5 Aug 16 - Carbon credits have netted a dairy farmer more than he could have ever made from running livestock on his Taranaki hill country.
4 Aug 16 - Calls for cross-party policy on climate change, and complaints about "continual and ad-hoc" changes to the Emissions Trading Scheme dominated comments on the first stage of the latest review of the...
3 Aug 16 - New Zealand agriculture stands to lose $295-728 million annually if the local honeybee population continues to decline, according to a new study into the economic consequences of a decline in...
2 Aug 16 - The 2017 round of the Sustainable Farming Fund is open for applications.
1 Aug 16 - New Zealand's experiment with free-market forestry has left it without the forests needed to combat climate change and supply the domestic market with wood, the industry says.
---