Minister claims oceans victory at Rio
Friday 22 Jun 12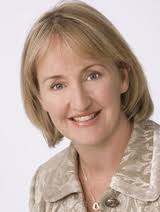 Amy Adams ... great step.
Environment Minister Amy Adams says the key goals on oceans pushed by New Zealand at the Rio+20 conference in Brazil have been included for discussion in the summit's outcome document.
"This is a great step and shows that the international community recognises the need for urgent collective action to address the state of our oceans," Adams said.
... login or subscribe for full story
Subscriber Content - You need to log in
To access this Carbon News information right now, please accept our 7 DAY FREE TRIAL subscription offer. Simply click the Subscribe button and follow the steps.
We send you a reminder before we charge your card or send an invoice before your FREE trial ends. We'll also remind you before we automatically renew your annual subscription. We will also ask you for updated credit card or invoicing information at this time, if necessary.
RISK FREE: You can stop your subscription at any time for any reason without question! We will refund you for the unused proportion of your subscription.
Please enjoy your 7 day FREE trial - and our no risk money back guarantee policy!