Groser goes green in Berlin
Friday 18 Jan 13 9:00am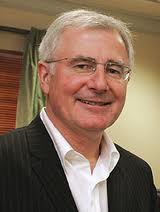 Tim Groser ... Berlin talks.
Climate Change Issues Minister Tim Groser is at Berlin's Green Week – the largest food, agriculture and horticulture festival in the world.
And while climate change talks are not officially on the agenda, his office says that it is inevitable that Groser will be having informal discussions on the subject.
... login or subscribe for full story
Subscriber Content - You need to log in
To access this Carbon News information right now, please accept our 7 DAY FREE TRIAL subscription offer. Simply click the Subscribe button and follow the steps.
We send you a reminder before we charge your card or send an invoice before your FREE trial ends. We'll also remind you before we automatically renew your annual subscription. We will also ask you for updated credit card or invoicing information at this time, if necessary.
Please enjoy your 7 day FREE trial.