Key defends climate change actions
Friday 7 Dec 12 10:00am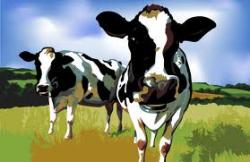 NZ farming ... we're doing our bit, says PM.
Prime Minister John Key says that he takes criticism of New Zealandís actions on climate change with a grain of salt.
Key was questioned in Parliament this week on the Governmentís decision not to sign up to the second commitment period of the Kyoto Protocol.
... login or subscribe for full story
Subscriber Content - You need to log in
To access this Carbon News information right now, please accept our 7 DAY FREE TRIAL subscription offer. Simply click the Subscribe button and follow the steps.
We send you a reminder before we charge your card or send an invoice before your FREE trial ends. We'll also remind you before we automatically renew your annual subscription. We will also ask you for updated credit card or invoicing information at this time, if necessary.
RISK FREE: You can stop your subscription at any time for any reason without question! We will refund you for the unused proportion of your subscription.
Please enjoy your 7 day FREE trial - and our no risk money back guarantee policy!