RMA changes put money first, says watchdog
Friday 7 Dec 12 10:00am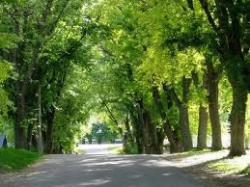 City trees ... RMA puts them in peril.
Changes to the Resource Management Act put economic development ahead of environmental concerns, says the Environmental Defence Society.
The Resource Management Reform Bill was introduced into Parliament this week.
... login or subscribe for full story
Subscriber Content - You need to log in
To access this Carbon News information right now, please accept our 7 DAY FREE TRIAL subscription offer. Simply click the Subscribe button and follow the steps.
We send you a reminder before we charge your card or send an invoice before your FREE trial ends. We'll also remind you before we automatically renew your annual subscription. We will also ask you for updated credit card or invoicing information at this time, if necessary.
Please enjoy your 7 day FREE trial.